How to Choose a Vibrator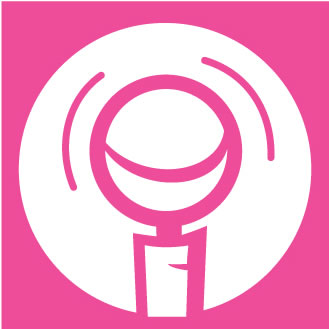 GoodVibes.com > How To Articles > Vibrators
Vibrators —those grown-up sex toys that bring so much pleasure to so many. Learning what all the buzz is about isn't difficult to do! The first thing to do when you're looking for a vibrator is to figure out what you want to stimulate.
Vibes For Different Body Parts
Since a lot of vibrators are long and slender, you can certainly use them for penetration. However, the most sensitive spots to vibration are on the surface of the body -- especially the clitoris and penile corona -- and the first couple of inches into the vagina or anus. Plenty of people use vibrators and never include penetration play in their repertoire at all. Many vibrators have a motor at the tip, are egg-shaped, or fit on the finger like a ring, which makes them easy to hold against the clitoris, the penis, or wherever else you like the feeling they provide. However, they may not work as well inside the body (or in some cases are not designed to be used inside at all): there are fewer internal nerve endings that respond to vibration. Other toys have a motor at the base, so they work better for penetration. Don't insert a toy into the anus if it doesn't have a base -- it could slip all the way in and not come back out.
Soft or Strong Vibration?
When shopping for a vibe, it's often helpful if you know how sensitive you are, or your partner is. If you've used a vibrator before, what worked in the past? If you're looking for your first one, do you know if you like strong or mild sensations? Or perhaps you like different things at different times. While vibes create a sensation that's undeniably different from anything else, if you know that your partner prefers a soft touch or a firm one, that'll help you narrow the choices.
What Material is Best?
Harder plastic and metal tends to transmit more vibrations, but some people find these materials too firm. Softer materials can create milder sensations, which may work better for people who find that less is more -- though some softer vibrators> are also pretty strong, using more battery power. In addition, very small vibes (or vibrators with narrow tips) will probably feel stronger and more intense than wider or larger ones, since all the buzz they generate stimulates fewer nerve endings -- they larger ones tend to diffuse the stimulation more. Everyone's different regarding the kind of sexual sensation they like, so you may want to experiment with more than one type of vibe.
Vibrator Control Settings
Different vibrators models have different options, from soft pulsations to deep and fast vibrations. Most can be controlled either from controls on the base or with a hand control attached by a wire, although there are a few wireless models. Not all vibrators offer the same variety of sensations. As a general rule, the more options you have, the better, since you'll have more choices to play with.
If you come to one of our stores, you can test the strength of the vibrator before you purchase it. You can also find out how loud it is. If you're browsing our website, each model has its volume and intensity listed. As a general rule, vibes start to make more noise as they age and the bearings wear out, and harder materials such as plastic make more noise than softer ones like silicone or elastomer.
Different Vibrator Shapes & Styles
The Pocket Rocket is a single speed vibrator that is small and battery operated, making it discreet and easy to use. For additional speeds, think about stepping up to bullets which can be used alone or be inserted into certain dildos or butt plugs for a nice sensation. The Silver Bullet is the most basic of these vibrators, but if you're ready for multiple sensations you might want to try the Red Hot Bullet. Bullets are also good for teasing, arousing, and pleasing the penis.
Smoothies like the Silky G can be used for external stimulation or for vaginal penetration, but they're not safe for anal insertion since they don't have a base to keep them from slipping all the way inside.
If you want more than just clitoral stimulation, there are plenty of vibrators that provide clitoral and vaginal pleasure. The rabbit-style vibrators are some of the most popular, and with good reason. These cute vibrators aren't fuzzy but they deliver pleasure like no other. The tried-and-true Rabbit Pearl with its swiveling shaft and pearl base with fluttering rabbit ears to tickle your clit has been a favorite for a number of years. Since it first hit the market to many women's delights, this rabbit has adapted to water with many waterproof options now available and recently was updated with new technology, resulting in the Rabbit Habit Original Deluxe Vibrator.
Of course, we have lots of other sex toys, like our wearable and ring vibes, G-spot vibrators, and our rechargeable vibrators. You might also want to look at the newer styles included in our Premium Sex Toy section -- these include superior materials and workmanship and innovative designs. Whatever you're looking for, you're sure to find it on our site and on our shelves!