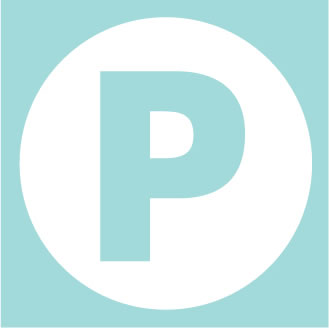 How To... Good Vibrations Sexual Education: Prostate
Need a little information before making an informed purchase? Read through our Good Vibrations Sexual Education How To Articles for ideas about choosing the right toy for you, whether it's a vibrator, lube, or any of our high quality sex products.
If you still need help and have questions about the toy in your shopping cart, contact our customer service center at 1-800-BUY-VIBE, customerservice@goodvibes.com, or by Live Chat.

See all How To Articles

El Musculo Pélvico o Musculo PC
---
Prostate How To Articles
How to Get Started with Prostate Play
How to Find the Prostate
The prostate gland is a male sexual organ that produces up to 1/3 of the fluid in semen.
It's about the size of a ping-pong ball and can be found be inserting a finger or toy into the anus and curling it towards the navel (upwards, if he's face up).
It's often easier to have someone else find it, unless you're flexible enough (and have long enough fingers) to reach your own.
You might find it easier to locate the prostate when your partner is already turned on because it engorges during arousal. Prostate touch when he is not yet aroused might not feel comfortable.
Many men enjoy prostate massage or other stimulation, such as with
vibrating anal toys
. Some men have concerns about sexual orientation and prostate play. Remember -- what feels good to you is about where the nerve endings are. Your sexual orientation is not about specific acts – it is about the gender of the person/s you want to have sex with. These are two separate things. The prostate is part of the male anatomy; transgender men may have G-spots rather than prostates, and transwomen have prostates but may use other words to describe their anatomy.
How to Stimulate the Prostate
Lots of G-spot vibrators and dildos are great for prostate play, as long as they're anal-safe. Anal sex toys are:
Easy to clean such as silicone or borosilicate glass (or covered with a condom).
Smooth, since the anus is more delicate than the vagina, and unbreakable.
Have a base to keep them from going all the way inside.
Generally, actions such as stroking, pressure, or larger motions feel better than small motions and vibrations – though sometimes prostate vibration is very much enjoyed.
Some popular ways to pleasure the prostate with a finger or two include: making the "come here" motion, a "windshield wiper" movement, tapping, circles, or firm pressure.
Some men love prostate play, while others say that it doesn't do anything for them or even that it does not feel good.
Different sensations can feel good at different times during the arousal cycle.
Combining prostate pleasure with something familiar such as oral sex can make it easier to explore.
Prostate stimulation can feel similar to the sensation of needing to urinate. With practice and familiarity, you can learn to tell the feelings apart.
How to Shop for Prostate Toys
Most prostate toys are curved in order to reach the most sensitive spots.
We have lots of great prostate toys. Some of them vibrate, while others don't. They all have their fans.
Many of our G-spot dildos are also popular for prostate play. And our silicone dildos can be used on their own or in a harness for prostate pleasure.
For hands-free prostate fun, check out the Aneros toys. When you have one inserted, the contractions of the pelvic floor during arousal and orgasm press the tip into the prostate for hands-free fun. Plus, it's easy to wear while masturbating or during sex.