How to Wear a Solid Cock Ring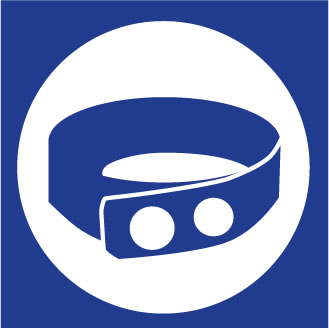 GoodVibes.com > How To Articles > Cock Rings
Solid cock rings are beautiful and elegant, but we recommend that they be used by experienced cock ring wearers only. Solid rings are not stretchy or adjustable, so please read the fitting instructions before using.
Get the Right Fit
Measure yourself first by taking a string, slipping it behind your testicles and tug it around the top of your penis (where it meets your body). Mark where the string comes together—this measurement will give you your circumference. Now it's time to get out your calculator! Divide by Pi (3.14) and this number will tell you what size fits you.
For example:
5.5" circumference = 11/4" diameter
5.89" circumference = 1 7/8"
6.28" circumference = 2" diameter
Wearing a Solid Ring
Tuck your testicles into the ring one at a time. Fold your penis down and while inserting the tip of the penis under the ring, pull the ring up towards your body. Make sure the fit is right (if it's too large, it won't restrict the blood flow enough; if it's too small you won't be able to get it on – or off).
Make sure to use common sense, as metal rings don't unsnap. Take your time putting the ring on and off, and use a small amount of lube to help it glide over your skin. If you feel discomfort, remove the ring immediately.
Do not use cock rings if you bleed easily or have a blood clotting disorder, if you are diabetic, or if you suffer from any peripheral vascular or nerve disease. Do not use these toys if you are taking anticoagulants, aspirin, or any other blood-thinning medication. In the event use causes discomfort or any unusual body changes -- including bruising, pain, bleeding or loss of sensation -- discontinue use immediately and check with a sex-positive physician. Do not place over sore, swollen, or infected areas or areas without sensation.
If you have any hesitations about using a solid cock ring, don't use one. We carry many adjustable rings that may be better suited for you.