How to Set the Mood: Flirting & Foreplay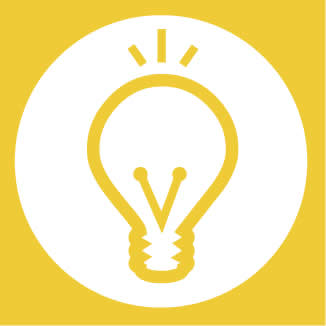 GoodVibes.com > How To Articles > Sex Tips & Anatomy
Romance can be a fickle thing. Between work, school, family obligations, hobbies, and even can't-miss TV shows, it often gets put on the back burner of a busy week. When you find yourself feeling (or notice your partner feeling) bogged down by the everyday, you can use it as a great opportunity to create a romantic, erotic evening for just the two of you. If you're having trouble coming up with ideas, here are some tips.
Part 1 -- Preparation
Hot Talk
No matter how much we would like to believe we are telepathic concerning our partner's needs (and vice versa), this just usually isn't true. The only way to find out what your partner wants, and for them to find out what you desire is to talk about it. It's also important to remember that some fantasies are more fun when they're nothing more than hot stories we tell ourselves or our partners. Just because the idea of something turns you on doesn't mean you have to do it.
If you're not sure how to get started, check out some of our erotica books. Read through a few and see if anything sparks your fancy. Or read them to each other and discover a new turn-on or two. Books like Exhibitionism for the Shy can help you figure out how to tell that special someone what drives you wild.
If you want a little more guidance, check out our Sex Tips and Techniques books. We have plenty of great guides to inspire you. Remember- you probably won't want to do everything a writer suggests, but if you get even one or two useful tidbits, it's a win.
When to Plan and When to Let It Flow
When brainstorming about your erotic exploits, find a balance between planning and setting unrealistic expectations. It's great to have an idea filled with special details, but we've all heard the expression about the best-laid plans. Weather, roommates, sudden cash shortages, overbooked hotels and a million other things could pop up at the last second, so leave yourself some options.
When Small = HUGE
And no, we're not talking about that kind of size. Small can easily equal large when it comes to creating something special for another person. The most expensive hotel room in the world can pale in comparison to a low-cost or free gesture that really hits the mark. Something as simple as our Value Kits or our Sexy Bath & Body Gift Sets can give the right message without breaking the bank.
Part 2 -- Action
Timing is Everything
You might be used to thinking of erotic encounters happening primarily at night, so why not treat your partner to a little "afternoon delight" or morning, early evening, etc. Serve them up some breakfast in bed in a sexy outfit (or nothing at all). If you think a meal will take you too long to digest, make a breakfast tray that features only condoms, dental dams, sex toys, lotions, and lubricants as the appetizer (a great way to work up an appetite). Just make sure your partner is a morning person… if not, don't forget the coffee.
Keep 'Em Guessing
Sexy surprises are a great way to set the mood and build up some anticipation. Hide a love note or invitation in their mailbox, purse, briefcase, backpack, etc. with a condom attached. Leave clues around your house/apartment that lead to hidden treasures like toys, lube, condoms, etc. until your partner ends up right where you want them (goodies in hand). Playing a board, card, or dice game with a sexy theme can work, too. Using clothes, kisses, spankings, and the like as your collateral can create a fun, light tone if you don't want your encounter to seem too serious.
Set the Scene
One of the easiest and almost universal ways to set the mood is through wardrobe and décor. Our physical and visual environment influences our mood. A room scattered with bills, newspapers, children's toys, and fast food wrappers can be difficult to overlook. While we aren't suggesting that you replace your furniture, a few small touches (and a clean space) can work wonders on perception.
Drape fabrics over existing couches or move furniture around slightly to create different floor plan and make a familiar room seem completely foreign. Use color, lighting, and small details to create the illusion of entering somewhere new. Look for inspiration all around you. If you want to create a Moroccan theme without breaking the bank, use orange and purple fabrics and put pillows on the floor. It doesn't have to be perfect or expensive to make an impact.
Expensive lingerie can be sexy, but so can formal wear, role-playing outfits, leather, nudity, and more. Hopefully by now you and your partner have talked about your turn-ons. Try picking out an outfit for your partner to wear out of their closet or lingerie drawer (or buy them a new one) and have it waiting for them on the bed when they get home with a note asking them to put it on. Take some time to think about your outfit as well. If you dress in something that makes you feel sexy, it will shine through to your partner.
The most important thing to remember is that this is an encounter that is special for you and your partner, not everyone else. Instead of relying on vague, general "romantic ideas" that have nothing to do with your personal interests, create an erotic environment based solely on what you and your partner think is sexy, stimulating, and enjoyable. Bubble baths and candles are amazing as long as that is what you want. By talking to your partner and melding their ideas and concepts of sexuality with your own, you can create a unique and wonderful experience that will bring you closer, in and out of the bedroom.
Talk, imagine, plan and enjoy!
Part 3 – Checking In
It's often a good idea to check in with your partner afterward to find out what worked well. It makes it easier to figure out what ingredients are worth keeping for next time. Rather than having that conversation during the afterglow, bring it up later. You certainly don't want to kill the mood.
One really easy way to get the most useful information is to ask three questions. And remember- you can also answer them for your partner, even if you were the choreographer:
What did you like? What worked really well for you?
Is there anything that you would have liked that didn't happen? What would you add?
Would you change anything that happened? If so, how?
The more specific you can be about how things went, the easier it'll be to make any changes for next time. Or, for that matter, to keep the parts that you really liked.
And remember -- the whole point is to have fun, build connection, and enjoy yourselves!