Why Pack a Cock?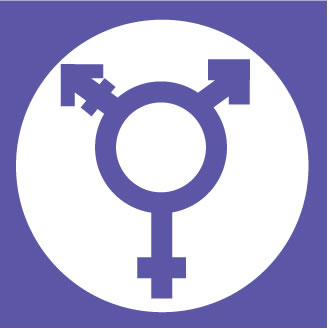 GoodVibes.com > How To Articles > Gender Expression & Play
Of all the ways one can present a cock to a lover -- a slow reveal through a button-fly, the sassy untuck from the elastic band of briefs, or the sweet struggle against a tight miniskirt -- it's hard to say which is the most erotic, so we say, try them all. Anyone of any gender can have their own cock ready at any time when they're packing it themselves.
First off, packing doesn't always mean you want to be a guy. But it could. Packing doesn't have to signal that you're being the dominant one, either. Just like cocks of the permanently attached variety, your sexual persona or identity needn't be limited by physiology -- and, in the case of packing, that goes even more so. You also don't need someone else to pack for. Tucking a dildo in your undies while you masturbate, sliding your hand suggestively around it, or slipping it inside yourself while you jack it off can allow you to pack a cock that's truly all for you.
Some folks harbor intense fantasies of having their cocks stroked, sucked, and manhandled. And others might find themselves the subject of their lovers' and partners' fantasies of getting fucked with a well strapped-on cock -- the kind that could just go on forever. That's the beauty of the dildo when it comes to fantasy: it can take it, as much as we want; and give it, as long as we can stand. All that silicone can hold your desires without breaking -- well, all right, I'm sure you could break it, but you can't hurt its feelings.
Before you think about selecting your cock-to-be, give yourself some time to dream on it during solo sex, or to dirty talk about how your cock looks and feels with your lover.
When it comes to bringing home that first cock to pack, before heading to the store or online, you could consider a few criteria. Do you want to show your cock off, or save it for that slow reveal? Do you want to fuck with it? What garments will you be wearing over your cock? As for size, are you packing for your own visual pleasure, and does that also potentially accommodate the preferences of those you might want to play with? Are you packing to create a bulge that will be irresistible to fondle? Length, flexibility, rigidity, and of course, whether the dildo has balls or not, will all impact your choice.
You may want to lean towards harder and longer non-porous silicone if you plan to fuck with your cock, or choose a soft cock made of a "realistic" material like softskin or Vixskin™, which can be lots of fun to have tugged, groped and sucked. (Bringing condoms is highly recommended, and so is watching as a condom is rolled down your cock for the first time.)
Security, of course, is a reasonable concern. You don't want your cock to go falling off, rolling away at the wrong moment, or worse, getting lost. There's a range of ways to fasten your cock to yourself, ranging from a strap-on harness worn with your undies, donning a jockstrap, using a snug pair of briefs and a button-fly, or something more do-it-yourself of your own invention.
If you value versatility and would like to be able to swap out a range of varying-sized toys, a harness with a removable O-ring will allow you to adjust to the width of your favorite cocks. Customizing your gear can ensure that your cock is not only tight and in place, but very much suited to your own style.
Where style comes into play, strapping into your cock is an art form all unto itself. You can let yourself test-drive your cock before showing it off (if you plan to show it off at all), walking around your place, looking at yourself in the mirror, or even jacking it off while looking in the mirror. You may notice your posture adjust, your body warm and your fantasies heading in different directions. It's not uncommon to feel your cock as a bit of an extension of your own body once you become comfortable with the mechanics of fastening it and moving with it. The action of the cock rubbing against your own genitals may be part of it, but as much as this figures into some men's fantasies of why women enjoy strapping it on and packing, like packing itself, turn-on isn't just a matter of biology.
You may find yourself getting hot over the idea of what people might think if they knew what you had on under your dress or in your jeans. Maybe the pleasure is in imagining what you might be doing with your new cock later that evening, and the next morning, and whenever you want to, because it will always be hard. Sometimes, just the ability to experience what it is to take someone -- or the possibility that you could take someone, top someone, or fuck someone -- is an erotic reward all its own.
Our hands, our lips, and our minds are all capable of taking and topping and fucking, it's true, but there's something unique about the cock, and fortunately, this includes ones that come pre-packed.

Buy a Strap-on Dildo