Your Roadmap to Sex and Pleasure
We don't even always know what we like best when it comes to sex. If you haven't tried something that might intrigue you in theory, you might be missing wonderful and sexy experiences. Fantasies don't need to leave your head and make an appearance IRL, but we want to offer you some resources to explore and engage—there are so many erotic options out there, inside the realm of pleasure products and beyond!
The world of pleasure products is expansive and can be a little overwhelming, but don't worry! We're here with some helpful advice to help you choose the right sex toys and products for you, so you can enjoy them to their fullest.
Need tips? We bring decades of experience – so, let us help you satisfy your curiosities and enhance your sexual explorations and escapades.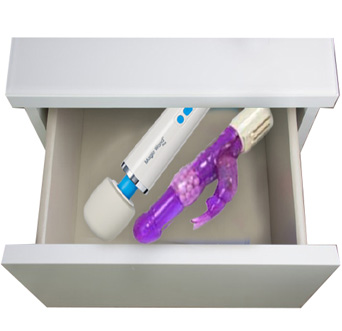 VIBRATORS
Good vibes for everybody and every body!
Vibrators are by far the most popular sex toy, and for good reason. Those who use them have a greater likelihood of orgasm. Try out a vibrator if you're interested in discovering new ways to feel pleasure.
Learn how to choose the right vibe that's right for you!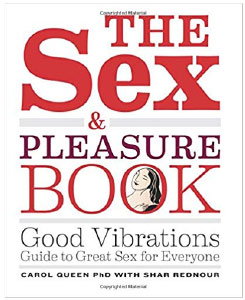 Want even more info? Well…
WE WROTE THE BOOK
Our 'Guide to Great Sex for Everyone' aims to demystify sex and offers fun, detailed knowledge to make sex fabulous for just about everyone. Covering everything from sexual identity to relationships, sex through the lifespan to pregnancy and health issues, disability to sex and tech, and tons of information about sexual practices, positions, and of course toys!
---