PRESS CONTACTS
Public Relations
Marketing@goodvibes.com
Carol Queen, Ph. D, Staff Sexologist/Historian, Curator of Antique Vibrator Museum
carolq@goodvibes.com | (510) 380-8813 ext. 215
SOCIALIZE WITH US
PRESS & AWARDS
Recent Press Releases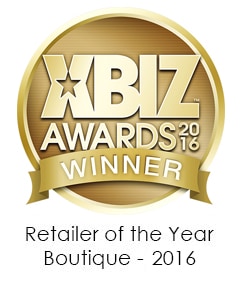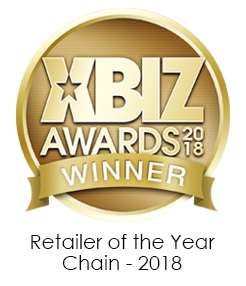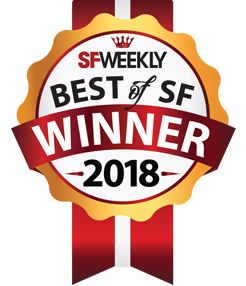 ---
Good Vibrations In The Press: Recent Articles
---
LIVESTRONG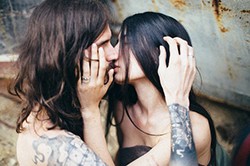 8 Best Sex Toys to Spice Up Your Life, According to the Experts
Date: January 25th, 2018
By August McLaughlin
...
For sensual vibes on the go, try the Bullet Vibrator by Crave. The lipstick tube-shaped toy is a popular pick for good reason, according to Andy Duran, educational outreach and affiliate manager for Good Vibrations, a sex-positive San Francisco-based company that sells sex toys and other erotic products. Duran described the Bullet Vibrator as "a sleek rechargeable bullet that can fit into all our favorite toys that use the standard watch battery bullets."
---
Bustle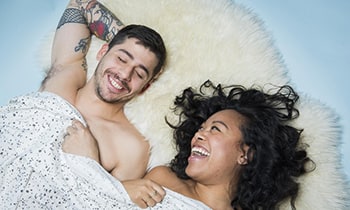 7 Little Flirtatious Things Long-Term Couples Can Do To Pique Each Other's Interest
Date: January 2018
By Isadora Baum
If you're looking to spice things up in your relationship, especially if you've been together for a few years, you'll want to think of ways to be extra flirty, to offer something new and exciting. Think back to the start, when you did flirty things to get your partner's attention when first dating, and bring back that playful energy to get the spark back in your relationship. And, it's safe to say, even in a long-term relationship, you don't want it to feel stale, so consistently introducing novelty and intrigue can keep the fire hot.

...Now's the time to talk about sexual fantasies and be open to trying new things in bed that you're both comfortable with, such as different role-playing scenarios and positions, Carol Queen, PhD, Good Vibrations Staff Sexologist, tells Bustle. Discuss it openly and learn what you both may like. As long as both parties consent, it could make time in the sheets super fun, and it'll create some heat in your relationship.
---
RECENT PRESS RELEASES
5/30/17 Good Vibes Solo Sex Survey Results Are In!

5/12/17 Good Vibrations Honors GiVe Program Donation Recipients at Oakland Reception

4/17/17 Good Vibrations Hosts Build-A-Vibe Workshop

4/6/17 Good Vibrations Celebrates 40 Years of Pleasure with festive Bling My Vibe Contest and event

12/28/16 Good Vibrations Harvard Square Grand Opening Party

10/25/16 More Good Vibes for Boston MA

10/17/16 Giving Can Be Better Than Receiving

9/14/16 Good Vibrations Launches Book Club on Goodreads!

7/5/16 Good Vibrations hosts a special Consent Culture Reception & Conversation at Palo Alto Store

3/25/16 Trans Rights a Focus at CatalystCon Chicago

3/1/16 Fun Factory Partners with Good Vibrations for Exclusive New Vibrator Release

1/28/16 Orgasms Are A Girl's Best Friend: Good Vibrations Valentie's Gift Guide for Everyone

1/19/16 Good Vibrations Wins Two Top Adult Retailer Industry Awards!

10/26/15 Good Vibrations Proudly Partners with Planned Parenthood & Local Non-Profits

10/8/15 Good Vibrations Releases the Most Comprehensive, Compassionate, and Inclusive Sex Book Ever!

8/25/15 Good Vibrations celebrates the official launch of THE Sex & Pleasure Book: Good Vibrations Guide to Great Sex for Everyone

7/21/15 Good Vibrations Brings THE New Way to Orgasm


---
SEX STATISTICS
Nearly 13 million American women watch porn online at least once each month.
53% of women in the United States have used vibrators.
Women who use vibrators are more likely to have had a gynecologic exam.
More than 40% of men and women have engaged in anal intercourse.
70% of women need clitoral stimulation to have an orgasm.
COMPANY STATISTICS
Year first Good Vibrations store opened: 1977
Year the first Good Vibrations mail order catalog appeared: 1985
Year goodvibes.com launched: 1996
For more stats and sexual information, contact Dr. Carol Queen
---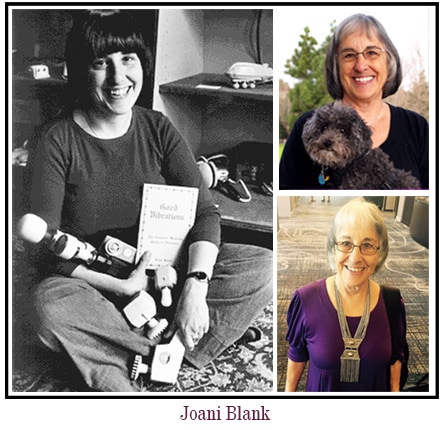 In Memoriam: Joani Blank
Joani Blank, who founded Good Vibrations in 1977, has died. She was 79 and had been diagnosed with pancreatic cancer just over two months before.

True to form for a woman who promoted her business with the phrase "If you want something done right, do it yourself." Joani died at home, with family and her beloved dog Bapu at her side, on her own schedule. Just a couple of months after California legalized physician-assisted suicide, Joani chose to treat her symptoms palliatively but not the aggressive disease itself, whose poor prognosis and painful treatments would have curbed her ability to enjoy her last weeks of life.

Read The Full Good Vibrations Blog Post
Read the MissionLocal Article
Read the CBS Local Article
Read the SFist Article
Read the SFGate Article
Read the ModernLuxury Article
Read the AVN Article

---

See the Press Release Archive
TOP PRESS ITEMS