Seen in Crash Pad
(33)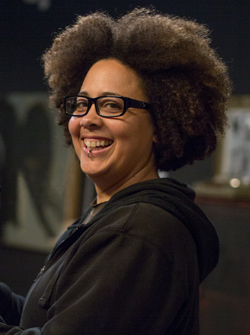 CrashPadSeries.com is a queer adult website featuring performer-scripted sex in all shapes and forms. You'll discover a diverse group of people enjoying passionate sexuality with all the tools and tricks. From safer sex supplies (and plenty of lube!) to strap-ons and the ever-popular Magic Wand Vibrator, it should come at no surprise that CrashPad's director has a background in sex education.
A former Good Vibes staffer, Shine Louise Houston recognized an underserved demand for high quality queer made porn. Shine's films have been recognized as the next big wave of women produced porn, and have been screened worldwide from Berlin to New Zealand, and have even been seen on TV -- from HBO to the BBC!
"There is power in creating images, and for a woman of color and a queer to take that power… I don't find it exploitative; I think it's necessary."
- Shine Louise Houston
Here are some of Shine's films and her favorite toys.