Hydromax 5 Penis Pump
Web Exclusive
The Hydromax 5 is a revolution in hydro-pump technology. With the same attributes as the rest of the Hydromax-Series, the Hydromax 5 has 35% more power than the original Hydro 7.
Please select a product option first
Goes Great With This
Hydromax 5 Penis Pump
Description
Get unbeatable results from penis pumping with Bathmate's HYDROMAX5. The HYDROMAX5's design enhancements give you a water pressure fueled pump with 35% more power, that may help you build to your strongest and largest erections yet.
Using water rather than air to pressurize the chamber means the HYDROMAX5 is able to exert far greater pressure than air-powered pumps, for bigger and better results. Improvements in the HYDROMAX5's design build on this superior system, including a new re-engineered valve that allows for one-handed filling, a comfort pad that offers a better seal against the body, and a new bellows pump to enhance suction.
Like other Bathmate models, the HYDROMAX5 is designed for use in the bath or shower, so you can easily incorporate it into your daily routine. When following the exercise routine, just 60 days of repeated use can give amazing results, longer and girthier erections, and increased sexual confidence.
Features:
Hydraulic penis pump for men with a pre-pump erect length of between 3-5 inches and a girth of under 6 inches
Improved version offers 35% more suction power
Use in the bath or shower for convenience and privacy
Measurement gauge on cylinder so you can track your gains
Results within 60 days when following the exercise regime
One-handed filling for ease of use
Manual with easy-to-use instructions and a measuring chart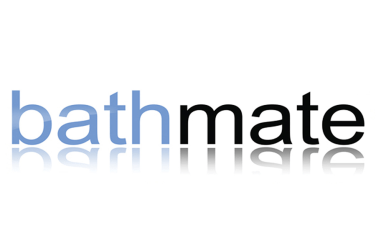 Brand: Bathmate
Product Details
Material: Silicone / ABS Plastic
Color: Clear