Stronic Petite Pulsator
Hands-free mini pulsator
5 speeds and 3 patterns
Memory function and travel lock
USB rechargeable
Submersible waterproof
Please select a product option first
Goes Great With This
Stronic Petite Pulsator
Description
Meet Fun Factory's smallest and lightest pulsator, the Stronic Petite. This toy is different because it doesn't vibrate. Instead, two powerful magnets drive a counterweight inside, allowing this small thrusting vibrator to move back and forth. You get to choose from an inspiring range of intensities from gentle caresses to powerfully rhythmic thrusting. And best of all, the toy does all of this by itself — your hands stay free to do whatever feels good; it thrusts and pulses on its own (you may want to set a pillow for it to thrust back against, which allows you to focus the depth of stimulation you want), or add clitoral sensations with a vibrator, cunnilingus, or your own hand. Plus, the tapered tip is quick and easy to insert, which also makes it great for anyone new to sex toys or pulsators, and people in any stage of menopause. It can also stimulate the inner legs of the clitoris — each time it thrusts. The wavy contours on its surface are perfect for reaching the thousands of additional nerve endings deep inside the vagina. The insides of this lightweight toy contain the same powerful motor as all the other STRONIC models. It fits easily into any bag and has a travel lock — get in some FUN on the road! What's more, you can save your favorite setting. Initial charging time is 6 hours.

Designed, produced, and packaged in a clean, safe factory in Germany. Regulated to ensure products and materials comply with EU standards for safety, health & environmental impact.

Please Note: Because the Stronic technology uses magnets, it should not be used by or with anyone with a pacemaker.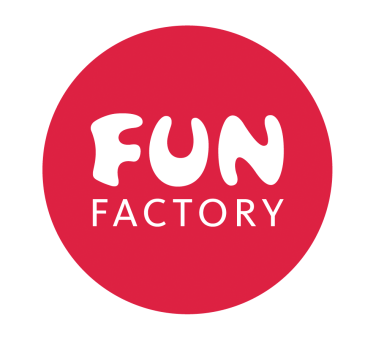 Brand: Fun Factory
Product Details
Material: Silicone / ABS Plastic
Color: Teal or Purple
Power Source: USB Rechargeable
Length: 6.69 inches
Insertable Length: 4.33 inches
Diameter: 1.3 inches
Intensity: 4/5
Volume: 2/5
Charge Time: 360 Minutes
Use Time: 120 Minutes
Warranty: 2 Years

Features
Multi-Speed
Rechargeable
Waterproof
Travel Lock
Thrusting / Pulsating