Ride & Vibe Paired For Pleasure Set
Two Fun Factory bestsellers at a great price!
Includes NOS Vibrating Penis Ring and Limba Flex Dildo
Perfect for gift-giving!
Includes a fun game!
Please select a product option first
Goes Great With This
Ride & Vibe Paired For Pleasure Set
Description
Paired for Pleasure Sets by Fun Factory include two bestselling toys that complement each other. Not only do they offer new play ideas, but they also come at a special price that makes experimentation more accessible than ever. They make the perfect holiday gift for anyone who likes feeling amazing!
The Ride & Vibe set includes the NOS Vibrating Penis Ring and the Limba Flex Dildo. The NOS was engineered with actual human penises in mind, not perfectly smooth displays. That's why the design isn't circular—because your penis isn't—and why it includes targeted pressure points for the sensitive spots located along the shaft. Plus, the rumbly extensions are sized and shaped to hit the clit just right, so this toy has something for everyone!

What makes the design of the rechargeable NOS ring so unique? On most vibrating cock rings, the vibrator sits right on top of the penis—fun for the wearer, but not really useful if you're trying to hit the clit. Fun Factory designed NOS with everyone in mind, so the two vibrating extensions are long enough to reach the clit and flexible enough to move with you while you play. That means hands-free orgasms during intercourse! Position the NOS on the shaft of the penis, where it's easy to take on and off for more spontaneous play. The comfy c-ring has two unique, elevated pressure points that can make your erection—and your orgasm—that much harder. Keep the curvy extensions facing outward, where they are more likely to hit your partner's external sweet spots! You can also wear the NOS on your hand for more direct stimulation and it fits around most standard-sized dildos! We recommend a water-based lubricant with this silicone ring.
The Limba Flex Dildo makes it easy to explore a lot of different positions and curves without having to flip through your entire toy collection. Whether you're looking for a dildo with an extreme curve or one with a straight shaft, the Limba packs a wide variety of shapes into a single form.

The Limba's intuitive design makes it a great dildo for those who enjoy G-spot or prostate stimulation. The shaft is tapered and features a pointed tip that allows for easy insertion during penetration. Did we mention that it also doubles as a packing dildo?! The firm wire in this customizable dildo's core keeps it in the shape you choose until you're ready to bend it into a new one. Simply bend the Limba Flex into an angle that fits comfortably underneath your clothes and you're set. Undress and impress with a dildo that's ready to go when you are.

Designed with everybody in mind, the Limba Flex is great for beginners and experienced dildo users who want versatility from their intimate accoutrements. This silicone toy has a base that'll fit in most harnesses and provides slight suction when placed onto flat surfaces. It's time to limber up, with the Fun Factory Limba.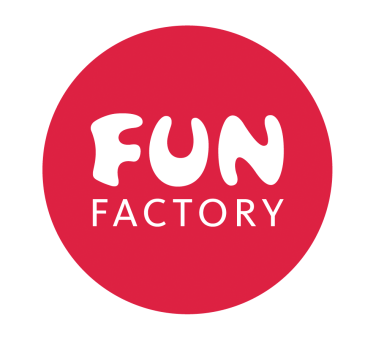 Brand: Fun Factory
Product Details
Material: Silicone
Color: Teal
Power Source: USB Rechargeable
Length: 6.8 inches
Diameter: 6.5 inches
Warranty: 2 Years

Features
Flexible
Waterproof
Rechargeable
Anal Friendly