Zumio I
Petite and unique clitoral stimulator
Elliptical rotation pattern
Broad contact area
Spoon-shaped tip
Diffuse stimulation
Please select a product option first
We're sorry. This product is not available at this time.
Description
Zumio i's spoon-shaped tip spreads its stimulation across a larger area, creating a more diffuse range of sensations while its elliptical rotation pattern, 8 speeds, and pressure sensitivity put you in complete control of your pleasure. Zumio i's unique capabilities include:

Patented SpiroTip™ rotating motion technology uses an elliptical rotation pattern, mimicking the motion of fingers.
Ultra-fine tip that features a spoon-shaped cup for exploring areas of the vulva, clitoris, and clitoral hood, stimulating 8000 clitoral nerve endings just a few at a time. The tip covers a larger surface area, allowing pressure to disperse, making it an ideal product for first-time users.
Direct-drive technology slows down the tip speed as gentle pressure is applied, changing the sensation that is felt.
Ergonomic-friendly grip that is simple to handle (much like a pen).
Spoon-shaped cap and curved rigid rotating stem rotates at speeds as high as 7000 rpm and can slow with touch pressure to pulsing at 300 rpm.
Eight intuitive speeds with a simple touch-button interface for customized pleasure.

USB rechargeable toy is easy to charge with a slip-in base (included). Pressure on the tip affects Zumio i's motor usage time, but one 16-hour charge can last up to 4 hours on lower settings. If you don't want to wait for it to fully charge, you can remove Zumio anytime during the charging process to use (though the charge won't last as long unless it's fully charged). Waterproof (up to 2' of water for brief periods of time... no prolonged submersion). For external use; water-based lubricant only, please. Comes with a charging base, USB cable, storage bag, and user guide.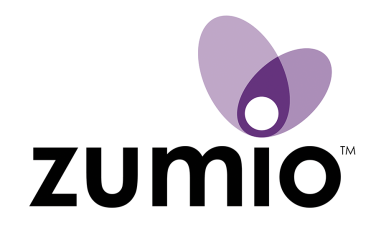 Brand: Zumio
Product Details
Warranty: 2 Years

Features
Ergonomic
Waterproof
Rechargeable
Travel Lock