NOS Vibrating Penis Ring
Rechargeable c-ring designed for maximum stimulation
Flexible extensions hug the clit with dual-motor vibration
Designed for a more comfortable fit
Super flexible & waterproof!
Features intuitive touch controls
Please select a product option first
Goes Great With This
NOS Vibrating Penis Ring
Description
Looking for ways to sync up your orgasms? Look no further than the NOS penis ring from Fun Factory! What makes this rechargeable ring so different is that it was engineered with actual human penises in mind, not perfectly smooth displays. That's why the design isn't circular—because your penis isn't—and why it includes targeted pressure points for the sensitive spots located along the shaft. Plus, the rumbly extensions are sized and shaped to hit the clit just right, so this toy has something for everyone!

What makes the design of the rechargeable NOS ring so unique? On most vibrating cock rings, the vibrator sits right on top of the penis—fun for the wearer, but not really useful if you're trying to hit the clit. Fun Factory designed NOS with everyone in mind, so the two vibrating extensions are long enough to reach the clit and flexible enough to move with you while you play. That means hands-free orgasms during intercourse! Position the NOS on the shaft of the penis, where it's easy to take on and off for more spontaneous play. The comfy c-ring has two unique, elevated pressure points that can make your erection—and your orgasm—that much harder. Keep the curvy extensions facing outward, where they are more likely to hit your partner's external sweet spots! You can also wear the NOS on your hand for more direct stimulation and it fits around most standard sized dildos! We recommend a water-based lubricant with this silicone ring.

Play safely! Here's some safety tips to keep in mind. C-rings work by slowing blood flow out of the penis, which is perfectly safe for short periods and unhealthy if you're doing it for long stretches. Only wear this toy for about 20 minutes at a time. Even more importantly, listen to your body: if it hurts, take it off. Don't use c-rings if you have a blood/bleeding condition. Also, remember that while NOS can give you harder, longer-lasting erections, it's not a medical treatment! Please speak with your doctor if you're experiencing ED.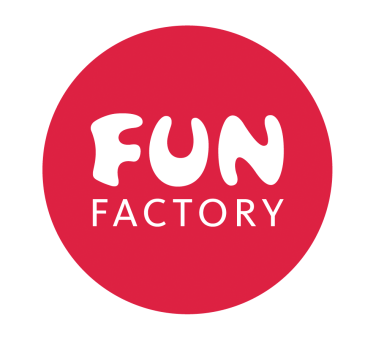 Brand: Fun Factory
Product Details
Material: Silicone
Color: Teal or Black
Power Source: Rechargeable
Length: 3.15 inches
Diameter: 1.4 inches
Intensity: 3/5
Volume: 2/5
Warranty: 2 Years

Features
Rechargeable
Travel Lock
Waterproof
Stretchy