Mini Stella II Kegel Balls by Jopen
Here's a Kegel ball system made more petite for those who prefer a smaller-diameter insertion experience. Mini Stella II makes strengthening pelvic floor muscles more accessible and comfortable
Please select a product option first
We're sorry. This product is not available at this time.
Description
Here's a Kegel ball system made more petite for those who prefer a smaller-diameter insertion experience. Mini Stella II makes strengthening pelvic floor muscles more accessible and comfortable for anyone for whom other pleasure balls were too big. Designed with an easy-to-use retrieval loop on a silicone holder; each of the two weighted balls fits securely inside. Use for graduated Kegel strengthening or as a pleasure product––tugging rhythmically on the retrieval loop will give a whole new sensation. Includes one set of kegel balls – one 30g and two 40g.

When exercising your PC (aka Kegel) muscles with a resistive device, or via any other method, remember that the correct way to exercise a muscle is not to simply tighten it. You must also relax that muscle—not only for maximum flexibility and functionality, but also to avoid injury. Our pelvic floor consultant suggests a maximum of 30 reps a day, remembering to fully relax each time.
Mini Stella II Kegel Balls by Jopen>
Lavender or Teal Silicone and ABS Plastic
One set of weighted balls (30g, 40g and 40g)
1" x 4.75" (2.5cm x 12cm) (overall) 1" (2.5cm) (each ball diameter)
Product Video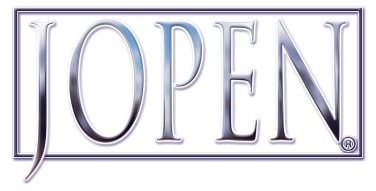 Brand: Jopen
Product Details
Warranty: 1 Year