Cylinder 9" x 2"
9" x 2" cylinder
Made in the USA
Hand pump with hose sold separately
Please select a product option first
Goes Great With This
Cylinder 9" x 2"
Description
If you are a fan of the sucking sensations that pumps can offer, this handmade acrylic cylinder is for you. The comfortable base and a quick disconnect safety value helps to maintain the vacuum pressure during use and once the pump is disconnected. These pumps are recommended for people starting out using pumps and those who are more advanced. We recommend starting slow, using a water-based lubricant and when using you take time to enjoy all the sensations suction can offer. Read here for more information on how to use pumps safely. The cylinder is crafted from industrial-grade clear acrylic. Clean with mild soap and water. Do NOT use harsh cleansers or alcohol to clean the cylinder, as this can damage the acrylic.

Usage tips: Turn the valve on top of the cylinder clockwise to maintain the vacuum. Never over-tighten this valve as too much pressure may damage the internal seal.

To release the vacuum, loosen the valve (turn counterclockwise) a half turn or until you hear the air release.

NOTE: This product does not include a hand pump or hose!! You can find it HERE; (The hose is included with the pump.)

Please allow for a slight variation in size as these cylinders are hand formed in the USA.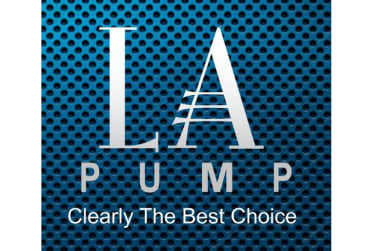 Brand: LA Pump
Product Details
Material: Acrylic
Color: Clear
Length: 9 inches
Diameter: 2 inches
Warranty: 1 Year