Nippies Pasties Basics
Wear them under clothing, as clothing, or instead of clothing.
Please select a product option first
Goes Great With This
Nippies Pasties Basics
Selected:
Black Crosses Size C
Description
Wear them under clothing, as clothing, or instead of clothing. Show some skin while leaving a little to the imagination. Surprise your lover with a "take it almost all off" strip tease. Be a burlesque beauty without baring every bit. Pasties are also perfect for avoiding accidental nip slips. Why bother with a bra when you just need some subtle coverage? Nippies work well under sheer shirts, deep V's and transparent tees. Made from flexible fabrics with hypo-allergenic adhesive, these sexy stickers are meant to be worn for a maximum of 6 to 8 hours.
Each pack of Nippies contains: 2 Pairs of Nippies, 4 Nipple Pads, 2 Mini-Nippies for patch tests.
Fabric with hypo-allergenic medical adhesive (does not contain latex).
Directions:
Clean and dry skin.
Carefully peel off bottom half of the liner.
Place enclosed protective nipple pad on the Nippie center.
Stick the bottom half of the Nippie on the lower part of your breast.
Peel off the top half of the liner.
6) Pull up and over the top of your nipple, gently pulling up for a little lift. Be careful not to stretch out the shape.
Press on.
Made in the USA -- Many sex toy and products are produced overseas. Choosing one that's manufactured and assembled in the United States reduces shipping and has a lower carbon footprint.
Learn about our Ecorotic® Rating Criteria.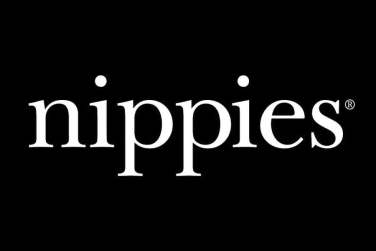 Brand: Nippies
Product Details
Material: Fabric
Color: Black