Sliquid Swirl Lube
Sliquid flavored lubes start with their H20 water-based formula and add subtle flavoring and a hint
Please select a product option first
Goes Great With This
Sliquid Swirl Lube
Selected:
4.2 oz Blue Raspberry
Description
Sliquid flavored lubes start with their H20 water-based formula and add subtle flavoring and a hint of Aspartame to sweeten. Created to "enhance, not disguise", these lubes use plant cellulose as a thickening agent, meaning they last longer than most other glycerin-free lubes. Perfect for use with all sex toys and condoms, and safe for oral sex and all types of play, Sliquid Swirl reactivates with water and can be easily washed off.
Kosher

2012 X-Biz Awards "Sex Lubricant Company of the Year"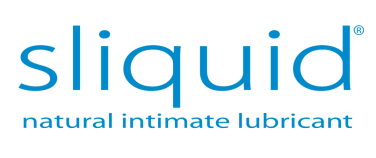 Brand: Sliquid
Product Details
Ingredients: Purified Water, Plant Cellulose (from Cotton), Cyamopsis (Guar Conditioners), Natural Flavoring, Aspartame, Potassium Sorbate, Citric Acid / Purified Water, Plant Cellulose, Cyamopsis, Blue Raspberry Natural Flavoring, Aspartame, Potassium Sorbate, Citric Acid