Gun Oil
Web Exclusive
According to Empowered Products, during Operation Desert Storm, many Marines masturbated with actual
Please select a product option first
Goes Great With This
Gun Oil
Selected:
Gun Oil Lube 2 oz
Description
According to Empowered Products, during Operation Desert Storm, many Marines masturbated with actual military-issued oil designed to clean, lubricate and protect the artillery. It was one of these men who developed Gun Oil, a highly concentrated silicone formula, which actually contains no oil at all. Since silicone doesn't dry out, only a small amount is needed to keep your private's parts lubricated. Safe to use with polyisoprene condoms, easy to wash off, unscented, and flavor-free, this lube is fortified with Aloe Vera and Vitamin E for rapid-fire action without the irritating burn.
Please Note:
We recommend using a water-based lubricant with silicone toys as some silicone lubricants may damage some silicone toys when used together. When using a silicone lubricant on a silicone toy, we suggest covering your toys with a condom in order to avoid incompatible combinations. You may also do a spot test by putting a drop of the silicone lubricant that you wish to use on the bottom of the base of your toy for at least 5 minutes. Wipe it off and check to see if there's a raised or sticky area or other reaction. If so, cover your toy or use a different lubricant with it.
Good Vibrations will not accept returns or exchanges for defective silicone items that have been damaged by using them with a silicone lubricant.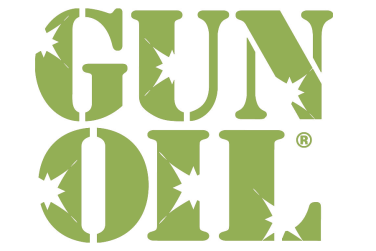 Brand: Gun Oil
Product Details
Ingredients: Cyclopentasiloxane, Dimethicone, Dimethiconol, Vitamin E and Aloe Vera.