Sliquid Organics Silk Lube
Sliquid took their amazing hybrid formula and replaced all their synthetic ingredients with natural
Please select a product option first
Goes Great With This
Sliquid Organics Silk Lube
Description
Sliquid took their amazing hybrid formula and replaced all their synthetic ingredients with natural ones, including organic botanicals, making an already fabulous lubricant even better! Half water-based and half-silicone, this hybrid lube has a naturally silk and creamy texture that's not only long-lasting but perfect for people with sensitivities since its also glycerin and paraben free! Sliquid Organics Silk is easy to clean off the body and is ok for use with all pleasure products materials, making this special lube a natural winner!
Kosher
Winner of the AVN 'O' Awards 2009 for "Outstanding Lube, Lotion or Potion" recognizing excellence in lubricants, massage oils, and other necessities.

2012 X-Biz Awards "Sex Lubricant Company of the Year"

Body-safe -- Sex toys are made from many different materials, with varying amounts of information available about them, and many have not been tested for safety. We always choose better-quality items, and we give special attention to those we know to be safer.
Animal product-free -- You might be surprised at how many products contain animal products. You can be sure that items that earn this leaf aren't made with any.
Natural ingredients -- More products, especially lubricants, are being made from natural ingredients. Less processing and fewer artificial materials means more ecorotic®.
Recyclable Packaging/Materials -- When the package and/or material for your toy can be recycled, you can reduce the impact of your purchase on the environment.
Made in the USA -- Many sex toy and products are produced overseas. Choosing one that's manufactured and assembled in the United States reduces shipping and has a lower carbon footprint.
Learn about our Ecorotic® Rating Criteria.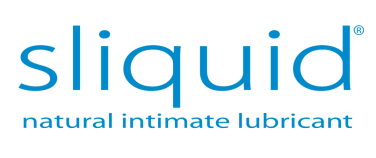 Brand: Sliquid
Product Details
Ingredients: Organic Aloe Barbadensis Decolorized Leaf Juice, Plant Cellulose (from Cotton), Natural Tocopherols (Vitamin E), Organic Extracts of Hibiscus, Flax, Green Tea & Sunflower Seed, Isopropyl Palmitate, Polysorbate 20, Dimethicone, Emollient Ester, Potassium Sorbate, Citric Acid