Sliquid Silk Lube
Longing for a long-lasting, yet creamy lubrication? Look no further! Sliquid Silk is a unique mix of
Please select a product option first
Goes Great With This
Sliquid Silk Lube
Selected:
Sliquid Silk 4.2 oz
Description
Longing for a long-lasting, yet creamy lubrication? Look no further! Sliquid Silk is a unique mix of water-based and silicone lubrication. The Sliquid folks started with a super-silky water base and blended in 12% silicone -- combining the pros of water-based lube (easy to clean-up, compatible with all materials) with the pros of silicone-based lube (long-lasting, you'll use less). Sliquid Silk reactivates with water, has no taste, no glycerin, and is perfect for people with sensitivities. Can you say, "the perfect lube"? Available in 4.2 oz and 8.5 oz.
Kosher
Ingredients: Purified Water, Plant Cellulose (from Cotton), Isopropyl Palmitate, Polysorbate 20, Dimethicone, Emollient Ester, Potassium Sorbate
Note: This water-based lubricant contains a small amount of silicone(Dimethicone). At this small amount, this lubricant is safe for use with silicone toys.

2012 X-Biz Awards "Sex Lubricant Company of the Year"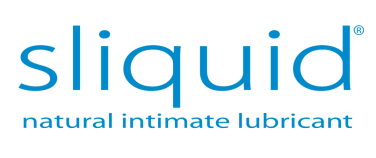 Brand: Sliquid
Product Details
Ingredients: Purified Water, Plant Cellulose, Isopropyl Palmitate, Polysorbate 20, Dimethicone, Emollient Ester, Potassium Sorbate, Citric Acid