Pete Packing Trunks
The UnderWear that's got your back, your front and everything in between!
Please select a product option first
Goes Great With This
Pete Packing Trunks
Description
Let it all hang out with SpareParts HardWear Pete UnderWear. Pete Packing Trunks are created exclusively for soft packing and feature a packing pouch inside the trunks designed to accommodate a wide variety of packer brands, sizes and shapes. Even small packers bulge with the realistic appearance of a flaccid penis. A second elastic strap adds extra security that lets you quickly pull the Pete Packing Trunks up and down with the packer staying firmly in place, even when packed directly against the skin. Move freely and vigorously with zero fear that packer will shift, dislodge, or fall out! The open fly front permits easy access - use STP (Stand to Pee) packers naturally and with complete confidence. Lightweight, breathable material pulls moisture away from your body for a comfortable fit all day long. With SpareParts Hardware Pete Packing Trunks, pack up your gender expression troubles for good!
Wear with our Sailor Soft Pack!
See our Good Vibrations Shopping Guide for Transmen & FTMs for more shopping ideas.
PETE UnderWear™ Sizes
Waist Sizes:

Small: 28"-30" (71-76 cm)
Medium: 32"-34" (81-86 cm)
Large: 36"-38" (91-96 cm)
XL: 40"-42" (101-106 cm)
2X (XXL): 44"-46" (111-116 cm)
3X (XXL): 48"-50" (122-127 cm)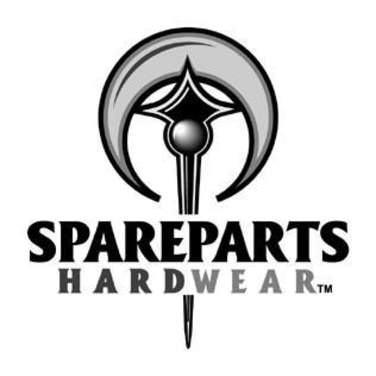 Brand: SpareParts HardWear
Product Details
Material: Spandex / Nylon / Jersey
Color: Black
Style: Trunk