Mystic Wand Vibrator
Web Exclusive
Lovers of the Magic Wand often despair of finding an easily-portable battery powered vibrator that
Please select a product option first
We're sorry. This product is not available at this time.
Description
Lovers of the Magic Wand often despair of finding an easily-portable battery powered vibrator that gives them as much sensation as they want. Enter the Mystic Wand! A small, cordless, silicone-clad variation on the plug-in original, the Mystic Wand is 8 1/4" of pure water-resistant buzz. With stronger vibrations than most battery toys, this contender should be in everyone's toy box! A high-quality motor features six different vibration modes that let you choose from mild, strong, and stronger vibrations plus three pulse intensities with indicator lights, an easy-to-control button on the handle, and a separate on/off switch. Its white silicone head features textured bands and a mobile neck that has the same kind of "give" as famed original.
Mystic Wand Vibrator
Black or Pink ABS Plastic handle with white silicone head
Uses 4 AA batteries
8 1/4" long, 1 7/8" diameter (20.95 cm long x 4.75 cm diameter)
Volume: 3; Intensity: 5
Water-resistant; shower-friendly
"The Magic Wand is arguably the world's most beloved, foolproof vibrator. It's reliable, it's strong, and it feels like no guy ever has or will be able to. (Psst, let's keep that between us, shall we?) The problem? It plugs into an outlet, making it not-so-portable or convenient to whip out at a moment's notice, which is exactly where its newer, younger cousin comes in. The Mystic Wand is battery-powered, keeping you prepared at all times.
- Glamour Magazine, "9 Sex Toys You Haven't Tried, But Should"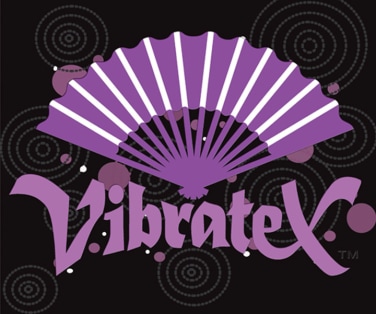 Brand: Vibratex
Product Details
Warranty: 1 Year