Her Royal Harness - The Princess - O-Ring Harness
Web Exclusive
Prepare yourself for thrilling pleasure and premium harness play
Please select a product option first
Goes Great With This
Her Royal Harness - The Princess - O-Ring Harness
Description
Claim your authority and command your lover's attention with this exquisitely crafted Princess Low Profile O-Ring Harness. Comfortable, durable, and designed for mutual pleasure, grab on and hold tight. You're in for the ride of your life.
The Princess is the ultimate low-profile harness that puts comfort at the top. The t-back design grips tightly to your body while the double padded base is soft and gentle against your skin. Go ahead and let your lover ride you hard. The soft and velvety finish will be gentle enough to leave you feeling cloaked in luxury. The removable silver ring is easily interchangeable with easy and hidden snaps. Plus the base has a reinforced o-ring sewn in for added durability and versatile use.
Step in, cinch tight, and slip your favorite dildo into this finely fashioned harness. The gripping adjusters are easy to tighten and release, and the slender strap design is easily worn under your favorite clothes for those rip your clothes off moments of passion you don't want to miss.
Universal clasps make this a versatile bedroom accessory
Non-tarnishing and nickel-free, this product is safe and worry free
Premium universal harness designed for comfort and performance
Reinforced O-ring stretches to accommodate most probes
Easy-to-use snaps hold interchangeable ring securely in place
Soft and comfortable double padded lining
Fully adjustable T-back design
Waist adjusts up to 53" (134.5 cm)
Ring - 1.75" (4.5 cm)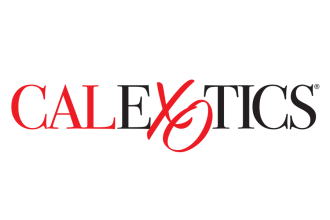 Brand: Cal Exotics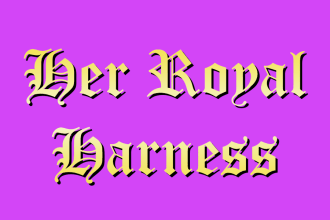 Collection: Her Royal Harness
Product Details
Material: Nickel-Free Alloy / Polyester / POM Plastic / Polypropylene
Color: Black