Liberator Wedge
Triangular Wedge Shape Positioning Pillow.
Please select a product option first
Goes Great With This
Liberator Wedge
Description
It's been called a "must-purchase" by Timothy Ferriss (The 4-Hour Body) and is hailed as a miracle product by countless converts. The subtle slope and firmness of the Wedge is ideal for providing support and lift for missionary and anal, as well as providing the perfect angle for longer oral sessions without suffering from a crick in the neck. It also makes new positions easier and more satisfying by deepening the angle of penetration to heighten sensation and reach the G-spot. Plus, use it as a fulcrum point under knees to add oomph to your pelvic thrusts. Once you try it, you won't know how you did without it.
Features:
27-degree angled pedestal perfect for anal and missionary sex
Better access and lift allows for prolonged oral sex without sore necks
Deeper penetration and G-spot stimulation freshens old positions with new sensations
High-density foam supports the body and prevents sinking into a bed while offering angles for maximum satisfaction
Soft microfiber cover feels lush against bare skin
Cover is removable and machine-washable
Moisture-resistant liner
Measurement in inches: 14L x 24W x 7H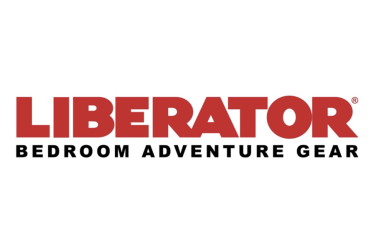 Brand: Liberator
Product Details
Material: Nylon / Polyester / Polyurethane / Microfiber
Color: Red or Purple or Blue or Black
Warranty: 30 Days