Womanizer Premium Eco Rose Clitoral Stimulator
Eco-friendly, external stimulator
Features patented Pleasure Air technology
Made from biodegradable, recyclable materials
Wrapped in bio-based Bioline
Offers gentle sucking sensation
Please select a product option first
Goes Great With This
Womanizer Premium Eco Rose Clitoral Stimulator
Description
We are very happy to introduce the world's first Pleasure Air stimulator made of sustainable, renewable materials! From the same company that brought you the revolutionary Womanizer, the Premium Eco Rose is the first mass-produced, recyclable pleasure product featuring an intuitive eco-friendly design. They took everything that made their flagship product, the Womanizer Premium, so very good, and removed as much plastic as possible. The Premium Eco still features the same 12 intensity levels, it's USB-rechargeable, splashproof, and comes equipped with their patented Smart Silence function.

The first step in making the Womanizer Premium Eco more 'eco conscious' was wrapping the frame in a bio-based material called Bioline. Made from renewable raw materials, It's an excellent alternative to plastic that also helps minimize the amount of environmentally damaging waste on our planet. Biodegradable and body safe, Bioline is an excellent alternative to the ABS plastic you find in most pleasure products. Recycling is made effortless as the Premium Eco can be fully disassembled into smaller, individual pieces when it reaches the end of its life many years from now. Play confidently knowing that Womanizer offers a 5-year warranty on this product! What's good for the planet is also good for you!

The Womanizer Premium Eco is the perfect blend of high-quality design and environmental awareness. Featuring Womanizer's patented Pleasure Air technology that's designed to connect to your body in a way that you'll have to experience to believe. Ergonomically designed to fit comfortably in your hand, this vibe features a choreographed balance between sweet suction and massage. It stimulates with 12 different intensity levels that can go from supersoft to superpowered. The Smart Silence function turns on when it's close to your skin and stops when you pull the toy away from your body. An additional small stimulation head is included, to ensure that it fits every body. Splashproof; clean with mild soap and water. The long-life battery can be charged up to 300 times and easily replaced. Only use a 14500 cylindrical 3.7 V lithium-ion rechargeable battery. Never use a non-rechargeable AA battery! This could cause damage to the device! As the product is made from natural materials, do not expose to temperatures higher than 45°C (113°F). Includes Magnetic pin USB charging cable and organic cotton pouch for storage. In order to optimize the battery life, all Womanizer devices turn off after 30 minutes of continued use.

5-year warranty.

For every Womanizer Premium Eco sold, Womanizer will plant one tree.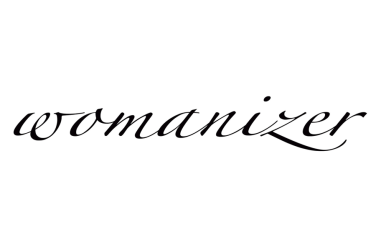 Brand: Womanizer
Product Details
Material: Bioline
Color: Pink
Power Source: Rechargeable
Length: 6.5 inches
Diameter: 2.15 inches
Intensity: 5/5
Volume: 3/5
Charge Time: 120 Minutes
Use Time: 240 Minutes