pjur Lubricant Mini Collection
Web Exclusive
Mini collection of long-lasting lubricants
Silicone & water-based formulas
Dermatologically tested
Preservative-free
Made in Germany
Please select a product option first
Goes Great With This
pjur Lubricant Mini Collection
Description
pjur lubricant is turning 25 and they are celebrating by releasing a special edition collection that features four miniature versions of their best sellers! Looking for a new favorite to sit at your bedside table? This kit is the perfect way to explore all the slick and wonderful options pjur has to offer!

Perhaps you're in the market for long-lasting lubrication or one that's compatible with your sex toys? Maybe you're on the hunt for the perfect accompaniment to anal sex? This mini collection has you covered! Literally! pjur Original features the slick and long-lasting formula that started it all and can be used as a lubricant, for massages, or even skin conditioning. Only a few drops are needed to leave your skin feeling soft and smooth. pjur Backdoor was formulated to ease and enhance comfort during anal sex. A little bit of thickness goes a long way in cushioning your most delicate of areas. It contains jojoba, an anti-inflammatory that helps support the skin's flexibility and softness. pjur Nude was specially developed for people with sensitive skin. It's a completely odor-free, vegan, and flavorless water-based lubricant made without glycerin, parabens, perfumes, or preservatives. pjur Analyse is a water-based lubricant that feels almost like silicone thanks to the added ingredient hyaluron. Hyaluron has the unique ability to bind large amounts of water and plays a key role in ensuring this product's enduring lubricating effect. Perfect for your silicone toys!

Enjoy endless pleasure with these extra-long-lasting lubricants, specially crafted to provide a super-slick, never-sticky experience. High-quality pjur silicone doesn't absorb into the body or rub away with friction or moisture, so a few drops suffice. Just a tiny dab from any of these is sure to stay slippery -- whether you're enjoying marathon sex or any other kind of long-lasting erotic fun! All pjur lubricants are made in Germany and compatible with latex condoms.

pjur Original Ingredients: cyclopentasiloxane, dimethicone, dimethiconol
pjur Backdoor Ingredients: Cyclopentasiloxane, dimethicone, dimethiconol, jojoba
pjur Nude Ingredients: water, propylene glycol, ethoxydiglycol, hydroxypropyl guar hydroxypropyltrimonium chloride, hydroxyethylcellulose, sodium saccharin, citric acid.
pjur Analyse Ingredients: water, glycerin, xanthan gum, sodium hyaluronate, benzyl alcohol, sodium benzoate, potassium sorbate, citric acid.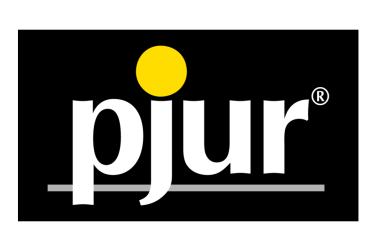 Brand: pjur
Product Details
Warranty: 30 Days