Neon Wand ThunderClap Electro Paddle
Highly conductive silicone paddle
Combine electro stim with spanking!
Escalate the impact of sensation play
Must be used with KinkLab's Power Tripper & Neon Wand
Works great on its own!
Please select a product option first
Goes Great With This
Neon Wand ThunderClap Electro Paddle
Description
Add some sparks to your paddling session and elevate your spanking play to an electrifying new level with the Neon Wand Thunderclap Paddle! This impact toy delivers spankings that would make Thor proud! Though you can choose to use this paddle on its own, the addition of electricity will allow you to create your own thunder and lightning during your next BDSM session. The silicone Thunderclap paddle's design features an ergonomic handle with a small ring for optional wrist or belt loop.

Made from highly conductive silicone, when the paddle is combined with the Power Tripper, you get to enjoy the conductive sweetness created by the Neon Wand to produce a wide range of sensations during use. When the Power Tripper is attached to the paddle, you can experience conductivity that ranges from a gentle tickle to a more intense bite. Throw in the sting from a paddling and you're definitely in for a night that you won't soon forget.

The Thunderclap paddle MUST be used in conjunction with the KinkLab Power Tripper and Neon Wand. To use, simply plug the Power Tripper into the Neon Wand (with the wand OFF at first), and place the metal part of the Power Tripper into the base of the paddle. Pick up the Thunderclap paddle, and turn the wand on. Now both you and the paddle are ready to tantalize and tingle. As with all electrostim items, please pay careful attention to the included instructions so you can use safely and as intended.

Important safety note about electra-stim:
Do not use above the waist. Make sure you use electrodes as they are intended. Do not use electrodes on skin inflammation or irritation. Do not use electra-stim when pregnant; menstruating (internal use); if you have any penile or vaginal disorder; or if you are in ill health, have any sort of heart condition, or have epilepsy.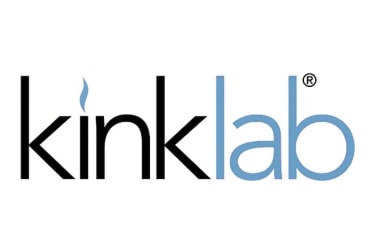 Brand: Kinklab
Product Details
Material: Silicone
Color: Black
Length: 11 inches
Diameter: 2.75 inches
Warranty: 1 Year