Obsidian Neon Wand Electrostimulator Intensity Kit
Electrosex attachments
Perfect for all BDSM levels
Sensations range from medium to intense
Conductive and flexible silicone rubber
Compact and travel ready
Please select a product option first
Goes Great With This
Obsidian Neon Wand Electrostimulator Intensity Kit
Description
Power up with this premium electrostim collection! The Obsidian Neon Kit collects three popular Kinklab electrosex attachments in one electrifying collection: the Neon Wand, the Flex Capacitor and the Electric Whip, all versatile, easy to clean, and packaged in a convenient, sleek black travel bag. From whipping to prodding, teasing to zapping, this kit will bring deliciously menacing new possibilities to your dungeon/bedroom.

The Neon Wand -- This quality electrosex device creates an electrical discharge across the surface of the skin. The sensations it produces range from a pleasurably warm tingling to a more intense, focused sensation that some find pleasurably painful. Start out mild and see how much intensity you enjoy!

The Flex Capacitor -- Current radiates power all along the surface for more subtle sensation play. If you want something more intense, the gap between the prongs offers strong and sustained sensations. This rubber coating variation is more durable than glass versions.

The Electric Whip -- Can be used alone as a silicone mini whip for a nice sting, but when combined with the Neon Wand, the whip's eight falls deliver a surprising shock. A BDSM must-have!

Which attachment will it be tonight? Does your partner need a spark-spitting spanking? Perhaps a round with the Capacitor across their body? Try using these items in the dark and really letting the sparks fly... literally!
Flex Capacitor Length: 6.5"
Prong Gap Width: .25"
Whip: 10" x .25" silicone falls
Please note these important safety factors:

*Do not use the Neon Wand if you have any of these: heart condition, pacemaker, pregnancy, any neurological or seizure disorders, or a copper or other metal IUD.

*Always keep the Neon Wand away from flammable material and liquids, as it will ignite them.

*We recommend using the Neon Wand below the waist only.

*For sensitive skin, use the lower settings. Covering the skin with a light, sheer fabric can help buffer the stimulation.

*Do not use the wand on one spot for more than 10 seconds.

*Always leave the wand unplugged when installing a different electrode.

*All parties should remove all jewelry and watches before switching the wand on. When the electrode touches metal objects that are attached to the body, it can create an extremely intense sensation. Direct contact with body piercings is not recommended.

*To sterilize an electrode, the proper procedure is to clean it with 75% alcohol and 25% water. The wand should not be turned on until the alcohol is fully evaporated.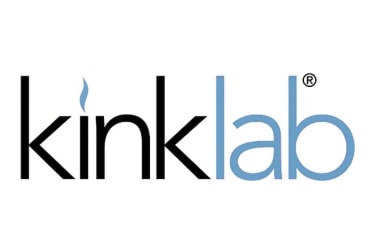 Brand: Kinklab
Product Details
Material: Glass Rods / PPV Plastic Hardware / Copper Tube / Silicone
Color: Black
Power Source: Wall Adapter
Warranty: 30 Days