Zumio S
Circular rotation pattern
Short flexible stem
Large spherical tip
Broad even stimulation
Please select a product option first
We're sorry. This product is not available at this time.
Description
Lovers of focused, pinpoint stimulation, meet the newest Zumio, which treats you to oscillating vibration at a softer range than the original Zumio X. Zumio S's expanded tip size creates an intense oscillation for externally-focused, deep stimulation via its SpiroTip and Pleasure Wave technology. The SpiroTip on Zumio S is slightly shorter in length than the original's and has a softer tip. Designed for external use only, Zumio S lets you explore pleasure via the labia, clitoris, nipples, penis, and other parts of the body sensitive to this type of stimulation.

Conceived, designed, engineered, tested, and perfected by women, this unique toy offers eight intensity levels, with the highest level more than twice as strong as the lowest. Zumio's on/off button is positioned separately from the buttons that increase and decrease intensity, though we recommend experimenting with pressure and body positioning for added intensity control. The SpiroTip is designed to offer stimulation through the tip as well as the "stem" – explore differing sensations by laying it against the body or using the tip to enjoy precise stimulation (for those who like that level of focus). Because the small tip brings focused intensity, we recommend the user start at the lowest intensity level and then determine when/whether to move the tip or escalate the power level. The toy's intensity can also be controlled by the placement of Zumio as well as pressure (the more pressure you apply, Zumio responds with less intense but deeper stimulation).

USB rechargeable toy is easy to charge with a slip-in base (included). Pressure on the tip affects Zumio's motor usage time, but one 16-hour charge can last up to 4 hours on lower settings. If you don't want to wait for it to fully charge, you can remove Zumio anytime during the charging process to use (though the charge won't last as long unless it's fully charged). Waterproof (up to 2' of water for brief periods of time... no prolonged submersion). For external use; water-based lubricant only, please. Comes with a charging base, USB cable, storage bag, and user guide.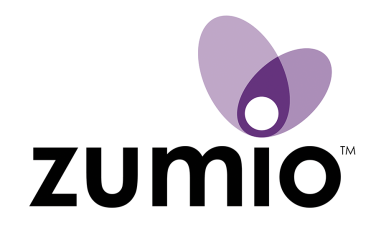 Brand: Zumio
Product Details
Warranty: 2 Years

Features
Waterproof
Rechargeable
Multi-speed