Lily Menstrual Cup
Lily Menstrual Cup
Web Exclusive
Sail through your period with this silicone reusable menstrual cup. Menstrual cups collect rather than absorb, and this style features a non-spill rim for worry-free removal
Please select a product option first
Goes Great With This
Description
Lily Menstrual Cup
Sail through your period with this silicone reusable menstrual cup. Menstrual cups collect rather than absorb, and this style features a non-spill rim for worry-free removal when it's time to empty your Lily Cup. Soft and flexible silicone comfortably fits the body for all-day wear. To use, simply push the rim down into the base of the cup and firmly hold the body while inserting the pointed end into the vagina. The cup will gently open inside, creating a light seal with the vaginal walls. Lily cup can work up to 12 hours and is suitable for light to heavy flow. Comes with an anti-stain pouch for storage plus a user manual offering product information in seven languages. Menstrual cups are environmentally friendly as they reduce the amount of pads and tampons heading into landfills.

Choose from two sizes: A and B. Size A (comes in light pink) is for those who have not given birth vaginally (including those who have had a Cesarean birth), while Size B (comes in dark pink) is for users who have given birth vaginally or who have a weaker pelvic floor.
Please Note: This item is not eligible for discounts or promotions.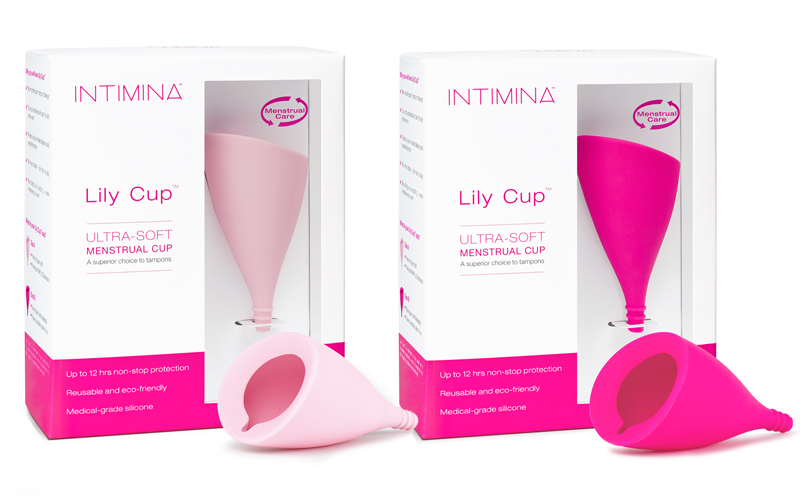 Brand: LELO
Product Details
Material: Silicone
Color: Pink
Warranty: 30 Days