Wicked Wings Battery+ Hybrid Vibrator
Web Exclusive
This creatively-designed twice-as-nice vibrator offers simultaneous clitoral and g-spot stimulation when used internally. Wicked Wings is outfitted with two ridged external wings that can be used to vary the feel of its vibration when used external
Please select a product option first
We're sorry. This product is not available at this time.
Description
Wicked Wings Battery+ Hybrid Vibrator
This creatively-designed twice-as-nice vibrator offers simultaneous clitoral and g-spot stimulation when used internally. Wicked Wings is outfitted with two ridged external wings that can be used to vary the feel of its vibration when used external as a teaser. The smooth and firm yet flexible body ends in a semi-realistic shape, ridged perfectly for g-spot or prostate stimulation. Easy to control, with intuitive on/off buttons located at the bottom of the shaft, and featuring strong deep vibrations with 4 levels of intensity and 6 patterns. It comes complete with a travel lock and LED charge indicator light. Wicked Wings is in the Battery + line offering a new hybrid vibrator technology that allows you to use regular batteries during use or, with the additional Hybrid Charging Kit, you can use rechargeable batteries and recharge them when they are inserted into the vibrator. You choose. In addition, you enjoy steady power and vibration through the end of the battery charge. No more slowly decreasing in power during play.
Batteries are not included. Hybrid Charging Kit is sold separately.
All Fun Factory toys are made in Germany and designed, produced and packaged under one roof, giving them one of the smallest carbon footprints in manufacturing. Plus they're regulated to ensure products and materials comply with EU standards for safety, health& environmental impact.

How to use:
Press FUN button for ½ second to turn on. Motor starts at medium power.
Click FUN button to turn off immediately.
– button for lower intensity, + button for higher intensity & rhythm settings.
When in rhythm setting you & want to return to steady vibration, press – button.

Travel Lock
Lock: press & hold - & FUN simultaneously
Unlock: press & hold + & FUN simultaneously
Product Video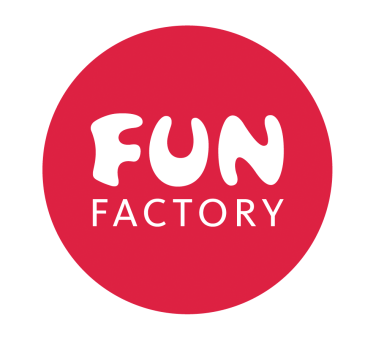 Brand: Fun Factory
Product Details
Warranty: 2 Years