The Sex & Pleasure Book
We wrote the book! Good Vibrations Staff Sexologist Carol Queen PhD and Author, Editor Femmepress Shar Rednour have collaborated on a tome that aims to demystify sex and offer enough fun, detailed knowledge
Please select a product option first
Goes Great With This
The Sex & Pleasure Book
Description
---


AASECT Book Award Nominee - The Sex & Pleasure Book
---
THE Sex & Pleasure Book
Carol Queen PhD with Shar Rednour
We wrote the book!
Good Vibrations Staff Sexologist
Carol Queen PhD
and Author, Editor
Shar Rednour
have collaborated on a tome that aims to demystify sex and offer enough fun, detailed knowledge to make solo or sociable sex fabulous for just about everyone. Covering everything from sexual identity to relationships, sex through the lifespan to pregnancy and health issues, disability to sex and tech, and tons of information about sexual practices, positions, and of course toys!
THE Sex & Pleasure Book: Good Vibrations Guide to Great Sex for Everyone draws on Good Vibrations' 40-plus years of diverse and informative customer interactions, plus Staff Sexologist Dr. Carol Queen's academic training and community experience, to deliver the most informative and empowering sex information book bar none. This book is for people of many identities, experience levels, and interests. Covering sexual changes across the lifespan, the identity spectrum, sexual anatomy, and of course sex toys and products, this ambitious compendium aims to inform and inspire sexual comfort and exploration! Co-Authored and Edited by Shar Rednour.
2015, 473 pages
---
WHAT THE EXPERTS AND REVIEWERS ARE SAYING:
"THE Sex and Pleasure Book will change lives, if you let it. Whether you're new to sex and looking to learn, seasoned in sex and looking to make things a little sexier, or a parent navigating how to talk to your child or teenager, this book is for you. Good Vibrations has been a leader in making sex better for people of all ages, genders, orientations, and bodies since its doors first opened and it continues to blaze trails with this excellent book. Highly recommended!"
-- Debby Herbenick PhD, Associate Professor at Indiana University & author of The Coregasm Workout & Sex Made Easy
"People have trusted Good Vibrations to bring them quality sex ed and orgasms for decades, and this book is a reminder why: it's sex-positive, comprehensive, inclusive, and dedicated to demystifying all the amazing diversity of sex and sexuality. Carol Queen and Shar Rednour are the brilliant, bad ass aunts we all need to teach and advise us. Every one should own a copy of this book!"
-- Tristan Taormino, author, sex educator and director of The Expert Guide to Female Orgasms DVD
"This is the one! An inclusive, compassionate, funny, and comprehensive guide to being a human with both a brain and genitals. If everyone, everywhere read this book, we'd probably have world peace."
-- Emily Nagoski PhD, Author of Come As You Are: The Surprising New Science of Women's Sexual Wellbeing
"It is absolutely no surprise that Good Vibrations would publish the ultimate how-to, why-to, what-to book about sex. For decades, people have relied on them for products and advice that was dependable, progressive, and above all, human. I plan to recommend this book to many, many patients--the shy ones, the bold ones, and the curious ones. There's something in here for absolutely everyone."
-- Marty Klein PhD, Sex Therapist and author of Sexual Intelligence: What We Really Want From Sex, and How to Get It
"Good Vibrations has always been a safe and pleasure-filled space for everyone. Men feel as comfortable as women; cisgendered and transgendered alike are included, addressed and celebrated in THE Sex & Pleasure Book. Dr. Carol Queen and Shar Rednour provide advice to the whole person in many aspects of the human experience."
-- Hernando Chaves PhD, Licensed CA Marriage and Family therapist
"When I was a young woman, my mom didn't have the courage to talk to me about sexuality. Luckily, she did have Our Bodies, Our Selves on the bookshelf. THE Sex and Pleasure Book will be that guide for women of all ages to embrace our bodies and our passion. Pleasure is our birthright. Thank the goddess for Carol Queen and Good Vibrations!"
-- Abiola Abrams, author of , founder of SacredBombshell.com
"Their book is big, a comprehensive guide to sexual pleasures, written with enthusiasm and a love of the subject, and any reader will find lots of cheerleading to go out (or stay in) and have some good clean fun...Overall, this is a funny, informative, and joyful book that will embolden, enlighten, and empower readers, and has potential for increasing the world's happiness."
-- Rob Hardy, from The Dispatch. www.cdispatch.com
Bianca's Bookshelf: The Sex & Pleasure Book
March 24th, 2016
by Bianca Jarvis

So I have a bad habit of buying a lot of books and trying to read 10 books at once. I'm becoming more disciplined about setting aside time to read, especially books related to my field as a sex educator. I've decided to start a series of blog posts about some of the books I've enjoyed reading recently for those of you looking for a good read.

I grew up in Berkeley, CA, about a mile from a Good Vibrations store, and one of my good friends works there still! When I was a teen, my sister bought The Good Vibrations Guide to Sex and I credit it as an amazing source of sexuality information for me as a young person in a pre-internet (for me, anyway) era. Which is why I'm so stoked that Carol Queen and Shar Rednour, a pair of wonderful sexperts (Carol consults on my Sweethome Sexual Health Product Guides, and Shar's book about being femme was a major influence on me in my 20s), have released a new version for the 21st century called The Sex & Pleasure Book : Good Vibrations Guide to Great Sex for Everyone (big thanks to Shar for sending me a copy!)

If you are going to buy one book about sex- especially for a young person or a person who wants a comprehensive guide to sex that also emphasizes the importance of pleasure- this is what I'd recommend, because it hits an amazingly wide array of topics in an easy-to-read manner, with adorable illustrations.To give you an idea: some the topics this book tackle range from sex toys to tantra, group sex, porn, sexual health, sex and disability, virginity, polyamory, dating after divorce…and so forth and so on. It's also inclusive of a wide array of gender identities, sexual orientations, abilities, ages, and so forth! It's a great all-around sex ed reference book that has something for everyone.
---
About The Authors: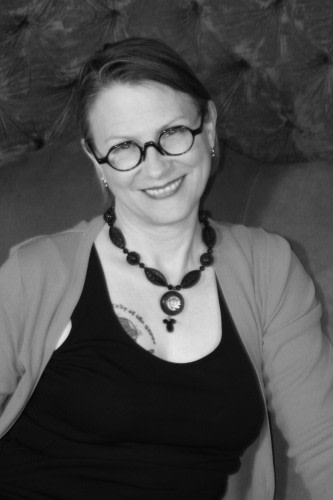 Dr. Carol Queen is a writer and cultural sexologist with a Ph.D. in human sexuality. She is a noted erotic writer and essayist whose work has appeared in dozens of anthologies and is read in university classes across the US. She's written three books: the essay collection Real Live Nude Girl: Chronicles of Sex-Positive Culture; the erotic novel The Leather Daddy and the Femme, winner of a Firecracker Alternative Book award for fiction in 1999; and Exhibitionism for the Shy, which explores issues of erotic self-esteem and enhancement. She's also edited several volumes of erotica and essays. Queen works as Staff Sexologist, Company Historian, and Curator of the Antique Vibrator Museum at Good Vibrations, where she has worked since 1990. She writes for the Good Vibrations web magazine at goodvibesblog.com.

She is co-editor of the anthologies Best Bisexual Erotica (volumes One and Two, with Bill Brent), Sex Spoken Here (with Jack Davis), Sex Still Spoken Here (with Jen Cross and Amy Butcher), Switch Hitters (with Lawrence Schimel), and PoMoSexuals (also with Lawrence Schimel); the latter won a Lambda Literary Award in 1998. She's also edited Whipped! and two volumes of Five Minute Erotica, short-short erotic fiction.

She has taught in several educational videos as the expert instructor, notably Carol Queen's Great Vibrations: An Explicit Consumer Tour of Vibrators and Bend Over Boyfriend: An Adventurous Couple's Guide to Male Anal Pleasure. She's the writer and presenter of G Marks the Spot: The Good Vibrations Guide to the G-Spot and Female Ejaculation; and the Pleasure-Ed series: Gush (about female ejaculation and the G-spot), Heads Up (fellatio), and Going Down (cunnilingus). Her expert advice has been sought in the pages of Glamour, Cosmo, Marie Claire, Men's Health, Playboy and many other magazines, and she is a frequent commentator for TV programs and documentaries about sex and culture.

Carol is the co-founder, with her partner Robert, of the nonprofit Center for Sex & Culture in San Francisco [www.sexandculture.org]. She has been speaking publicly about sexuality for close to forty years. She co-founded one of the first LGBTQ youth groups in the country in the mid-1970s and served as the first Education Director of the Willamette AIDS Council (Eugene, OR) in the 1980s. Her perspective in addressing sexual diversity incorporates personal experience, accurate sex information, and informed cultural commentary. She has addressed many conferences, including the International Condom Conference, the International Conference on Prostitution, and the International Conference on Pornography; she frequently addresses college as well as general and specialized audiences. In 2009 she traveled to England to debate the question of promiscuity ("Virtue or vice?") for the Oxford Union at Oxford University. She's on Twitter at @CarolQueen and pops up on Facebook once in a while. She lives in the San Francisco Bay Area with two grey cats and her partners Robert Morgan Lawrence and Dina Fayer.

For more information (including CV and bibliography) see her website: www.carolqueen.com
---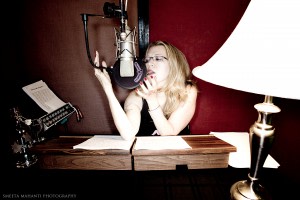 Editor and writer Shar Rednour is also a spoken word performer, radio host and Audible author. Shar wrote the empowering, hilarious whole-life anthem for Femmes of most ages and all genders: The Femme's Guide to the Universe, nominated for a Lambda Literary Award. Her passionate work on the feminist reclaiming of virginity began with an essay in The Last Sex: Feminism & Its Outlaw Bodies (Editors Marilouise & Arthur Kroker)—the resulting collision of condemnation and applause led to her two anthologies Virgin Territory 1 and 2. She also edited the 'zine and book Starf*cker, nominated for an ABA award. Now as a mom, she is eternally writing Sharlene Rednour's Fabulous Guide to Parenting also known as How Great Sex Made Me A Good Mom.

She's toured nationally with spoken-word troupe Sister Spit and has been an invited speaker at NYU, Brown, Mills College, Wesleyan, SFU, UC Berkeley and other Universities. Shar hosts a biographical podcast called The Deeper Truth (recorded at Catalyst Con), and hosted radio and TV segments in the Bay Area. She was proud to be selected to narrate the biography Bad Girls Go Everywhere: The Life of Helen Gurley Brown by Jennifer Scanlon.

Shar Rednour worked at the original On Our Backs Magazine/Fatale Media both as an editor/writer and in video production. In 1998 she co-founded her own production company with her wife Jackie. Their explicit sex education films were best-selling and critically acclaimed and include the cult classic Bend Over Boyfriend. Shar co-directed the non-explicit film project Healing Sex: A Mind-Body Approach to Healing Sexual Trauma featuring Staci Haines.

Shar's been a featured interview subject in award-winner Ken Swartz's historical documentary San Francisco: Sex and The City, among others including HBO's Pornucopia and Hot and Bothered: Feminist Pornography, directed by Becky Goldberg.
Interview With Authors Carol Queen PhD and Shar Rednour
A sampling of topics covered in THE Sex and Pleasure Book: pleasure, sex-positivity, communication, safer sex, anatomy, gender, orgasm, masturbation, oral sex, the g-spot, intercourse, anal sex, prostate play, sex positions, vibrators, couples' toys, kegel balls, dildos, harnesses, cock rings, penis sleeves, pumps, toy cleaning and care, massage, BDSM, fetishes, ecosexuality, threesomes, erotica, pornography, LGBTQ sexuality, Tantra, sacred sex, sex and trauma, erectile issues, STIs, disabilities, dating, virginity, consent, open relationships, polyamory, pregnancy, infertility, hormones, parenting, talking to kids about sex, dating after divorce, and senior sex.
Brand: Good Vibes