Swiss Navy Silicone Lubricant
We're very excited to welcome this great lube to our lineup! This high-grade silicone lubricant is
Please select a product option first
Goes Great With This
Swiss Navy Silicone Lubricant
Description
We're very excited to welcome this great lube to our lineup! This high-grade silicone lubricant is thin and silky. Perfect for partner play, or with toys, it's long-lasting and non-staining. Attractively packaged in a patented "leak proof" bottle, the single-hand pump means one-handed application! How's that for helpful?
Ingredients: Cyclopentasiloxane, Dimethicone, Tocopheryl Acetate
Please Note:
We recommend using a water-based lubricant with silicone toys as some silicone lubricants may damage some silicone toys when used together. When using a silicone lubricant on a silicone toy, we suggest covering your toys with a condom in order to avoid incompatible combinations. You may also do a spot test by putting a drop of the silicone lubricant that you wish to use on the bottom of the base of your toy for at least 5 minutes. Wipe it off and check to see if there's a raised or sticky area, or other reaction. If so, cover your toy or use a different lubricant with it.
Due to a distributor agreement, we are only able to ship Swiss Navy lubricants to addresses within North America
Good Vibrations will not accept returns or exchanges for defective silicone items that have been damaged by using them with a silicone lubricant.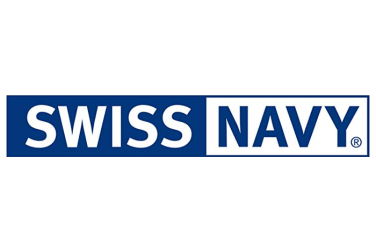 Brand: Swiss Navy
Product Details
Ingredients: cyclopentasiloaxane, dimethicone, tocopheryl acetate.