Sliquid Organics Gel Lube
Formulated with women's bodies in mind, this fantastic thicker-than-normal water-based lube is all
Please select a product option first
Goes Great With This
Sliquid Organics Gel Lube
Description
Formulated with women's bodies in mind, this fantastic thicker-than-normal water-based lube is all natural and perfect for folks with sensitivities. In addition to being both glycerin and paraben free, the use of plant cellulose as a thickening agent makes Sliquid Organics Gel last longer than most glycerin-free lubes. Ideal for use on delicate body tissue this gel is designed for long-lasting and comfortable use. Great ingredients plus being easy to clean makes this lube a natural winner!
Winner of the AVN 'O' Awards 2009 for "Outstanding Lube, Lotion or Potion" recognizing excellence in lubricants, massage oils, and other necessities.

2012 X-Biz Awards "Sex Lubricant Company of the Year"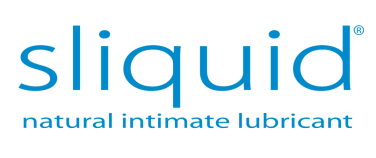 Brand: Sliquid
Product Details
Ingredients: Organic Aloe Barbadensis Decolorized Leaf Juice, Plant Cellulose (from Cotton), Natural Tocopherols (Vitamin E), Cyamopsis (Guar Conditioners), Organic Extracts of Hibiscus, Flax, Green Tea & Sunflower Seed, Potassium Sorbate, Citric Acid (Citrus Fruits)