Lily Vibrator
Web Exclusive
Lelo's Lily Vibrator is an example of what happens when great design meets beauty meets function.
Please select a product option first
We're sorry. This product is not available at this time.
Description
LELO's Lily Vibrator is an example of what happens when great design meets beauty meets function. Featuring a velvety rubber coating over the strong high-tech motor, Lily boasts of interactive lighting, a shape that hugs the body's contours, and a rechargeable electric adapter (up to 7 hours use time). Lily is quiet, discrete and lightweight, comes in a gift box, along with a satin carrying pouch, a universal charger, and a 1-year LELO warranty. Part of the LELO luxury line, Lily is the essence of the new pleasure couture revolutionizing the industry.
Lily Vibrator
3 ½" x 2" wide
Pink Rubber
Volume: 1; Intensity: 3
Please refer to our Returns Policy for this item.
The electric vibrators we carry are manufactured for North American electricity standards (120 V, 60 Hz) and may not be compatible with electricity standards for other regions. Even with voltage adapters, some electric toys may still not function and become damaged. We recommend choosing a battery vibrator instead; many models come in similar sizes, shapes and strengths. Using an electric toy in a region with different electricity standards is at your own risk. Unfortunately, Good Vibrations cannot take returns on products used in this way.

Body-safe -- Sex toys are made from many different materials, with varying amounts of information available about them, and many have not been tested for safety. We always choose better-quality items, and we give special attention to those we know to be safer.
Rechargeable -- Toys that can be recharged reduce the number of batteries that end up in landfill. We also encourage you to use rechargeable batteries if your favorite vibrator operates using disposables.
Learn about our Ecorotic® Rating Criteria.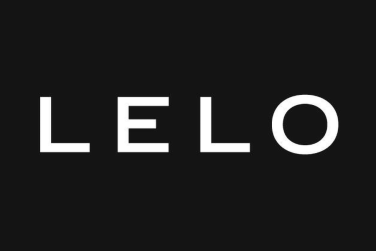 Brand: LELO
Product Details
Warranty: 1 Year