BigO Vibrating Cock Ring
This fun and reusable vibrating cock ring is made of supple elastomer and produces mild vibrations
Please select a product option first
Goes Great With This
BigO Vibrating Cock Ring
Description
This fun and reusable vibrating cock ring is made of supple elastomer and produces mild vibrations that both the wearer and receiver can enjoy. The Big O has its batteries already included and comes equipped with an easy one-touch on/off switch for great usability. We also loved the pre-programmed 9-stage vibration pattern that includes pulses and intensity changes allowing you to find your perfect rhythm. Comfortable to wear, quiet, and discreet, this penis ring is a great choice for ScreamingO Cock Ring fans looking for a non-disposable option.
BigO Vibrating Cock Ring
Translucent Coral Elastomer
Stretches up to 5 inches
2 watch batteries included
I have always liked elastomer rings because they are easy to use, flexible, inexpensive, and effective.
-- Jack Hoffman from CARNAL NATION
Product Video
Keywords: ScreamingO Screaming O Screaming-O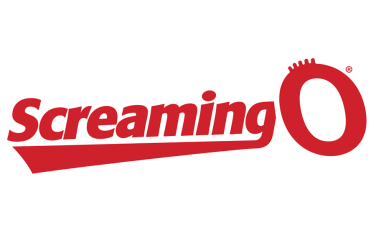 Brand: Screaming O
Product Details
Material: Elastomer
Texture: Nubby
Color: Pink
Length: 1.75 inches
Diameter: 1 inches
Intensity: 2/5
Volume: 1/5