Eroscillator Top Deluxe Vibrator
Web Exclusive
Swiss designed and university tested, this isn't your typical sex toy.
Please select a product option first
Goes Great With This
Eroscillator Top Deluxe Vibrator
Description
The Science of pleasure! Swiss designed and university tested, this isn't your typical sex toy. Instead of vibrating, it oscillates, moving side to side (similar to an electric toothbrush), with 3600 movements per minute. Many find this unique motion, as well as the multiple power settings, ideal for stimulating the labia and clitoris. The Eroscillator has been endorsed by sex therapists and promoted by some as the best device ever made for stimulation of the labia and clitoris, and offers women exciting immensely satisfying orgasms with little or no effort. Whisper quiet, the Eroscillator never weakens while in use thanks to its battery-less design.

Included Attachments: Ball and Cup, Grapes and Cockscomb, Golden Spoon, French Legionnaire's Moustache, Seven Pearls of the orient, Ultra soft finger tip, and Power cord.
Quotes From Eroscillator Fans
"It's quick, convenient and it makes me have an orgasm every time."
"My husband and I really enjoy the Eroscillator. We use it on each other for foreplay. He likes it on his nipples and I particularly like using it to keep myself aroused - when he's resting between orgasms."
"I take my time when I use my Eroscillator. I change speeds and positions depending on my mood. I particularly like the idea that it's so quiet. It doesn't get in the way of my thoughts."
"All I have to say is this product definitely lives up to the hype!"
"Thank you for such a wonderful product! It has taken our sex life to a whole new level. Every woman should own one, maybe two."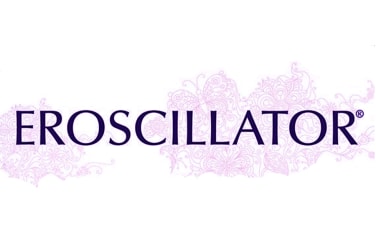 Brand: Eroscillator
Product Details
Material: ABS
Texture: Textured
Power Source: Wall Adapter
Length: 8 inches
Diameter: 2 inches
Intensity: 4/5
Volume: 2/5
Warranty: 1 Year