Wetter Is Better
By: Good Vibrations
Things are heating up, and hydration is key. So drink your water, and don't forget to keep your nightstand stocked with lube!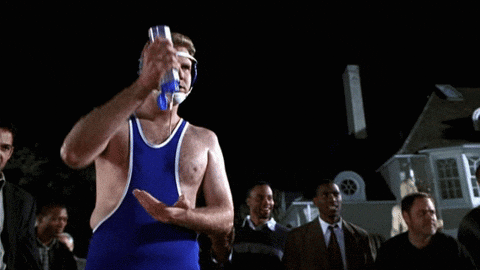 Lube is one of the most unsung heroes of hookin' up. When folks ask me for the product that can make the most dramatic change in their sex lives without breaking the bank, I always recommend a good lubricant. But did you know how much lubrication the body produces is also connected to their medications, stress levels, and even how much water they've been drinking? All the more reason to embrace lube as your friend and make sure you have some on hand when needed. So grab a glass of water and join us for quick tips for all things slick!
A guide to your slip & slide!
💦 Water-Based Lube:
Whether you're using toys, safer sex barriers, or just going body-to-body, water-based lube is an excellent choice for keeping things slippery and sexy during any type of play.
Water-based lubes come in a variety of consistencies, such as liquids, creams, and gels. Liquids are light and slick, whereas creams can feel more moisturizing. Gels are generally thicker and more viscous, for a long-lasting effect and what many refer to as "more cushion for the pushing." Liquids and creams work best for external play and vaginal play but gel lubricans can work nicely for these uses and anal play because of its long lasting feel.
💦 Oil-Based Lubes:
These lubes are nice for the slick, long lasting feel. They last in water and work nicely on toys as well as bodies. Oil is not safe for latex however so you'd want to keep this away from any fun latex clothes or even your latex condoms to prevent them from breaking down.
💦 Silicone Lube:
Making a sexy splash in the water? Looking for that oil-based lube feel but safe for latex? Silicone lube is the way to go. Completely safe to use with safer sex barriers, hard material toys, or body-to-body- silicone will last and last and last, even when water and sweat get involved. Just make sure you're not using silicone lube with your silicone toys, as they're not compatible.
Silicone is also the best option to pick when looking for a lubricant that's unlikely to irritate sensitive skin. Sign me up!
If you're not sure which to get still, try buying sample sizes of various styles and consistencies to try out! Maybe you'll find your new favorite, or two.
Keep it slick friends, because wetter is better.