Between the sheets... and cheeks
By: Good Vibrations
Filling up your Anal August with more booty basics!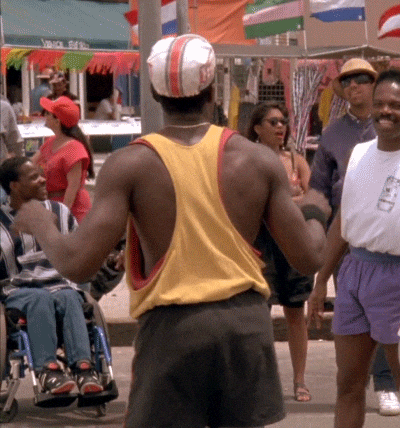 As sex educators, we constantly get asked "do people really enjoy anal?" You bet your bottom dollar! The truth is, like anything, not everyone is into it, and that's perfectly fine, but for those that are into anal, they have many good reasons to be.
• Anal play isn't specific to any one gender, sexuality, or body type. There are a ton of nerve endings around and inside the anus, and all those nerves mean possibilities for pleasure for anyone who's into it!
• There are tons of ways to experience anal play- giving or receiving or both- rimming, pegging, penetration, fingering, fisting, plugs, dildos, vibrators, and more!
• Through penetrative anal play, you can stimulate internal hot-spots like the prostate or G-spot.
• It can feel new, exciting, or- to some- it can even feel taboo. We're all for experimentation and finding new things that can excite you sexually.
If you've never explored the back door there are some very key things to keep in mind, especially when it comes to safety:
🍑 Anal shouldn't hurt 🍑
Many folks avoid anal play because of the persistent myth that anal sex is painful, when referring to penetrative play. Simply enough- no play should hurt unless you want it to (and even then, consider safety), but anal play in particular doesn't need to hurt or feel uncomfortable at all. If something doesn't feel right- stop. There's a chance a simple solution like adding more lubrication, going slower (or smaller), or switching the position you're in would help.
🍑 Make sure your toys are anal safe 🍑
Not all toys are created equal, and that's especially true for anal play! Of course, you always want to make sure that whatever you're using on your body is made out of a safe material meant for sexual use (i.e., you're getting from a reputable shop, like ours!) but you also want to make sure that your toy has a flared base. This means that the bottom of the toy (the handle or the base) is significantly larger than the part of the toy intended for penetration. This ensures that the toy remains anchored outside of the body for safe and easy removal, and doesn't disappear and turn into an awkward visit to the emergency room.
🍑 Lube, lube, and more lube! 🍑
Use lube! Unlike other parts of the body- like the vaginal canal- the butt does not self-lubricate. Keeping the booty well-lubricated not only adds to pleasurable sensation and helps with penetrative play, but it can prevent tearing or fissures, and altogether make for a super pleasing experience. Thicker lubricants, like gels, can add a bit of cushion for the pushin'. Silicone lubricants are longer lasting, and won't need reapplication as quickly as some water-based lubricants may. You can even use a lube shooter to make sure your lubricant is getting exactly where you want it.
🍑 Relax and take it slow 🍑
When it comes to penetration, the butt- like most of our body- needs some time to warm up. Being relaxed and getting aroused before diving in can allow for our bodies to release tension that could tighten us up and make penetration more difficult, or even painful. Start with a massage of the rim (try vibration or use that mouth for some oral rimming if you're into it), then slowly introduce a finger or small toy, building up to larger toys or body parts as you become comfortable - an anal training kit can be supes helpful with this. Take your time- why rush pleasure?
💕 🍑 💕 🍑 💕 🍑 💕 🍑
Interested in learning even more? Join us for our upcoming Anal August free virtual event!