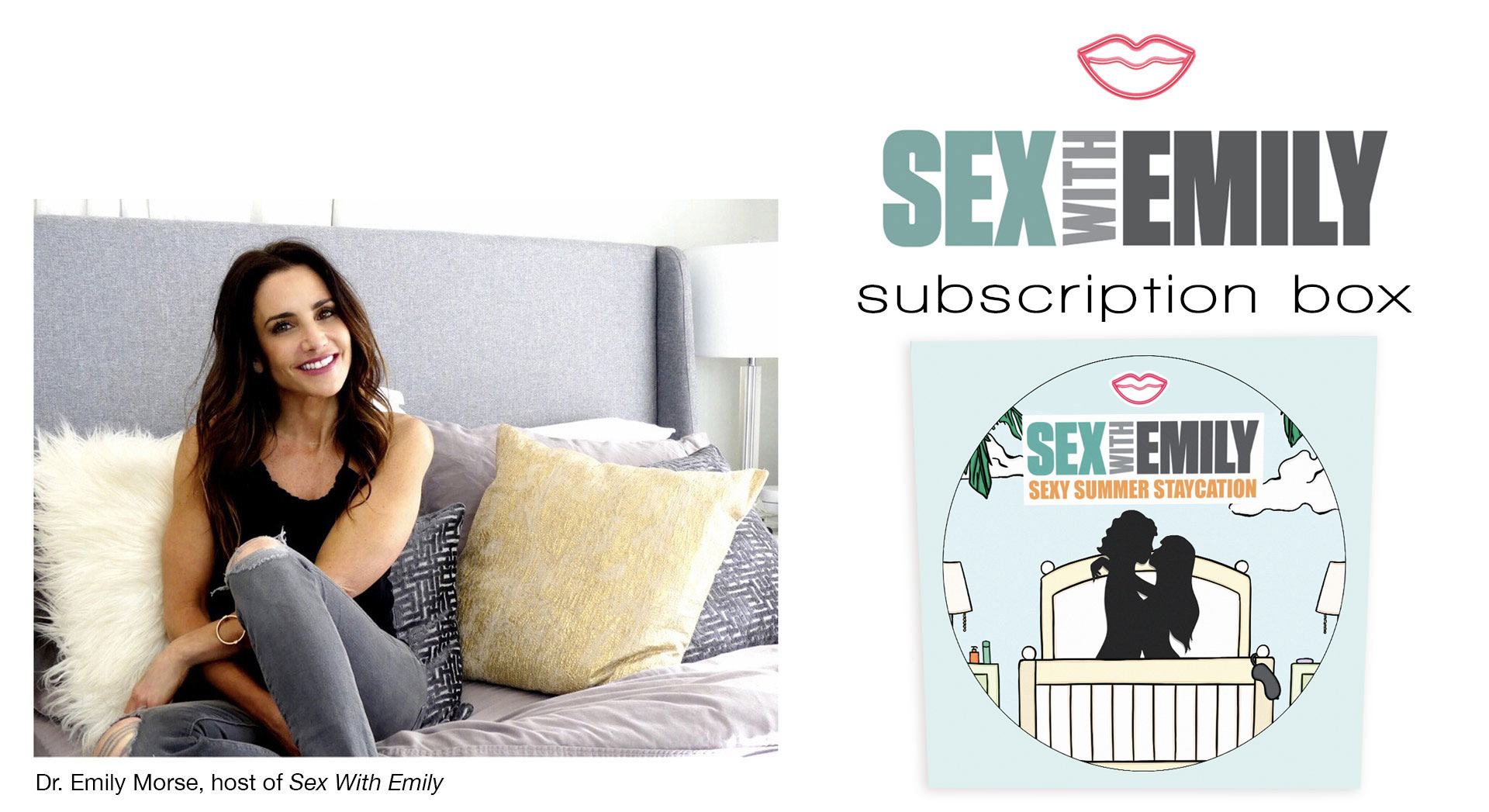 One of the easiest ways to keep your sex life interesting is to switch things up every so often. Something as simple as a new toy or game introduces a fresh energy. This excitement keeps minds engaged and our pilot lights lit. Sometimes life's everyday distractions can make it hard to prioritize our pleasure. But have no fear! I have a sexy solution that will recharge your batteries on a regular basis.
I have hand-picked a selection of amazing products that I KNOW will put a new spring in your step. Every three months, I'll send you new toys, lube, lotions, accessories and more - along with a little note of encouragement from me. And, if you're not feeling it, no worries - you can cancel anytime. Pretty soon, the anticipation of the next delivery alone will have you hot and bothered!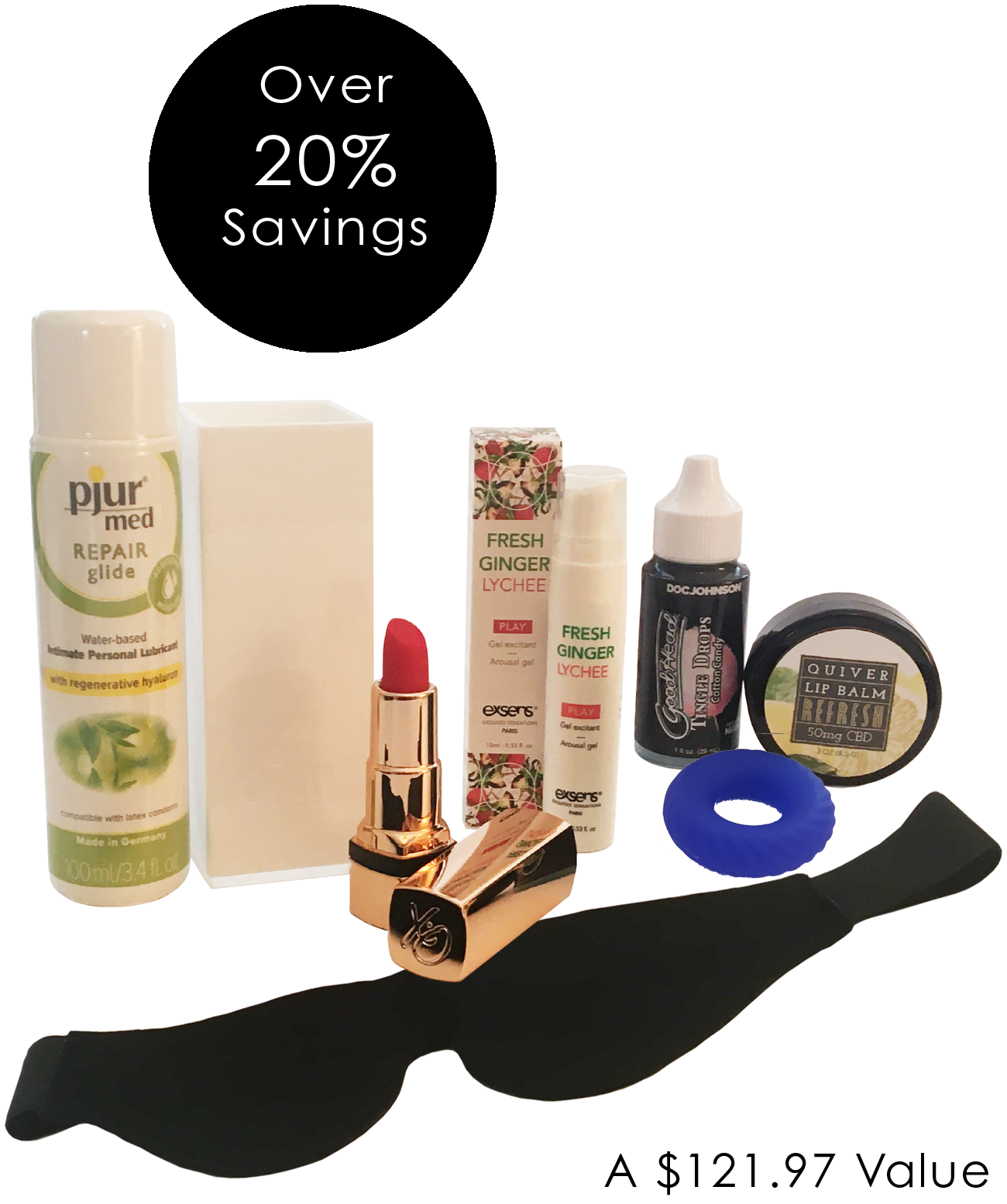 emily's subscription box
$
95.00
(Recurs Quarterly)
This quarter's subscription box includes:
Kyss Lipstick Vibrator
Ahoy Cock Ring
pjur Med Repair Glide
pjur Lube Cube
Exsens Arousal Gel
Good Head Tingle Drops
Quiver CBD Lip Balm
Balboa Blindfold
US addresses only.
Due to Covid-19, subscribers will be billed for the current box. New boxes are billed the first day of each release and shipped two business days later.
For questions or additional assistance, please contact
Good Vibrations Customer Service
.