Conversation with Carol: Special guest Heather Corinna

Tuesday 9/21/2021 @ 5PM Pacific / 8PM Eastern
Join Carol for a no-holds-barred conversation with Heather Corinna about perimenopause and Heather's new book What Fresh Hell Is This: Perimenopause, Menopause, Other Indignities, and You.

Scarleteen founder and queer feminist activist Heather Corinna has helped a lot of teens into young adulthood. Now Heather turns their attention to another stage of life--perimenopause--and with incisive wit and the kind of bad attitude that only someone who's experienced peri can muster, they provides practical, clear info and support about "the change" and the many ways it can impact your life. (Hot flashes! Libido changes! Brains! Sleep quality!) Heather's new book is titled What Fresh Hell Is This: Perimenopause, Menopause, Other Indignities, and You--and that just about says it all. Heather talks to their old friend Carol Queen and they break it down--especially the sex, of course.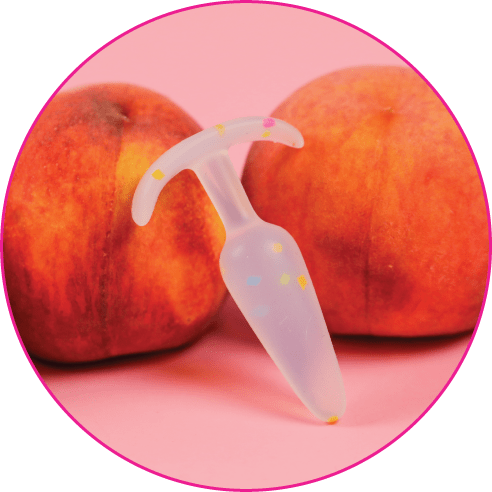 BACKDOOR BASICS
ANAL 101
Description: Everyone seems extra curious when it comes to the topic of anal play. Good Vibrations Educator Andy satisfies your curiosity in a discussion about the ins and outs of pleasuring the peach!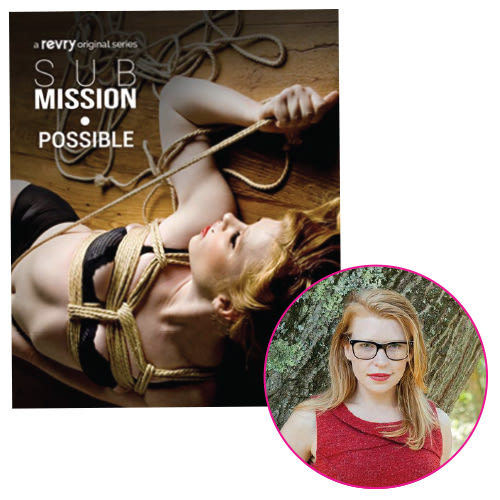 CONVERSATION WITH
MADISON YOUNG
Description: Madison Young has made a mark on feminist art, kink, porn, and even sex-positive motherhood, and has take over TV with their new documentary series Submission Possible! Dr. Queen catches up with Madison and delves into their groundbreaking past work and of course this new and inspiring project.
"A SEXPLANATION"
WITH FILMMAKER ALEX LIU
Description: A candid conversation about sex ed with Alex Liu, who's made A Sexplanation: a charming, funny, and slightly shocking movie about his journey from gay kid in an abstinence-only classroom to gay man who's trying to get over the impact bad sex education had on his life.
HARNESS YOUR POWER
STRAP ON 101
Description: Top choices for harness play, including choosing between fabric or leather harnesses, and finding the dildo that's right for you. All genders and identities welcome.
QUEER SEX ED: FOR EVERYONE!
Description: Sex ed workshop with an emphasis on how queer communities play differently. Discover why queer folx are more likely to reach orgasm during partner play, regardless of gender.
HOT FLASHES & HEATWAVES
SEX & MENOPAUSE
Description: Identifying the different stages of menopause–the beginnings of perimenopause, all the way through "the change." Discover how menopause can alter sex drive, arousal, orgasm, and more, including how "the change" often changes our sex lives for the better!
GREAT SEX STARTS AT 50
WITH GUEST TRACEY COX
Description: Good Vibrations Staff Sexologist Dr. Carol Queen & relationship expert Tracey Cox discuss her latest book, Great Sex Starts at 50. Learn why 50 is a milestone associated with great sex, and how to age-proof your libido.
LICKING HONEY OFF THE THORN
NAVIGATING TRAUMA THROUGH PLEASURE WITH JAMILA DAWSON
Description: Learn to navigate through confusion, anger, shame, and deep distress caused by trauma, and how pleasure can be a transformative power that leads us to relational and erotic wellness.
BUDDING PLEASURES: SEX & CANNABIS
Description: A special 4/20 sesh to discuss CBD products and sexual wellness, highlighting the Quim product line, and how founder Cyo created products to support both vaginal health and pleasure.
PENIS PLEASURE
WITH SEX COACH ASHELY MANTA
Description: Ashley Manta, co-founder of International Hand Job Day, teaches some inspiring new techniques for fabulously fondling the phallus in your life, and ways to incorporate toys into play.
WHAT THAT MOUTH DO?!
WITH GUEST LINNEA MARIE
Description: A fun fellatio workshop that encourages enthusiasm, tasty dicks, and enjoyment for all parties involved. Special focus on techniques and tips for this highly popular activity!
FAT SEX
WITH GUEST APRIL FLORES
Description: Known as Fatty Delicious, April Flores is an acclaimed adult film star, director, writer, photograph, and plus-size model. She and Educator Andy discuss some of the best tips & tricks for fucking while fat.
WET ASS EVERYTHING
LUBE 101
Description: Slide through all the different kinds of lubricants available, and find out which ones are best for different types of play, and which ones might be the best for you!
ORAL SEX TIPS
BEST TIPS ON TONGUE TEASING
Description: Whether you're interested in blowjobs, cunnilingus, or wanna "eat the booty like groceries," this workshop provides all the info you need!