UPCOMING CONVERSATION:
---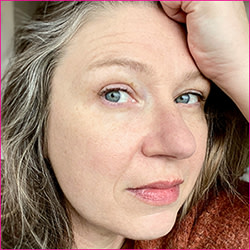 PERIMENOPAUSE WITH HEATHER CORINNA

Tuesday 9/21/2021 @ 5PM Pacific / 8PM Eastern
Scarleteen founder and queer feminist activist Heather Corinna has helped a lot of teens into young adulthood. Now Heather turns their attention to another stage of life--perimenopause--and with incisive wit and the kind of bad attitude that only someone who's experienced peri can muster, they provides practical, clear info and support about "the change" and the many ways it can impact your life. (Hot flashes! Libido changes! Brains!! Sleep quality!) Heather's new book is titled What Fresh Hell Is This: Perimenopause, Menopause, Other Indignities, and You--and that just about says it all. Heather talks to their old friend Carol Queen and they break it down--especially the sex, of course.
Past Conversations with Carol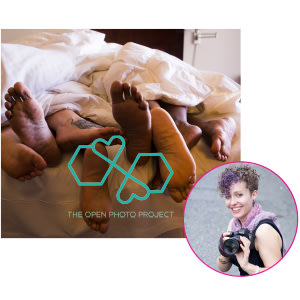 CONVERSATION WITH
ERIKA KAPIN
Description: In the past decade, polyamory has become a much more visible relationship style as people reconsider age-old notions about monogamy and family configuration. Photographer Erika Kapin has spent the last five years documenting the intimate spaces non-monogamous people share with each other. This conversation included a screening of her Kapin's video featuring one of the polyamorous groups (aka "polycules") from her Open Photo Project, and a Q & A with Dr. Queen.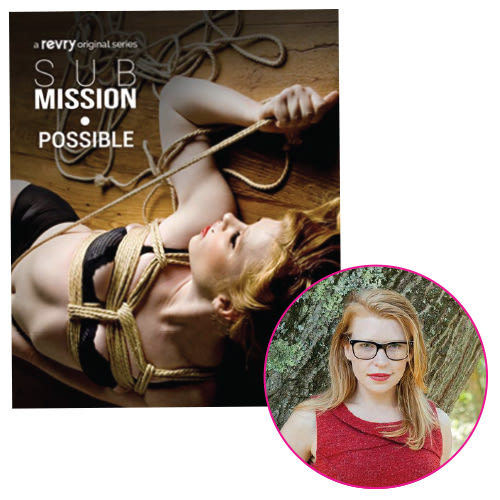 CONVERSATION WITH
MADISON YOUNG
Description: Madison Young has made a mark on feminist art, kink, porn, and even sex-positive motherhood, and has take over TV with their new documentary series Submission Possible! Dr. Queen catches up with Madison and delves into their groundbreaking past work and of course this new and inspiring project.
"A SEXPLANATION"
WITH FILMMAKER ALEX LIU
Description: A candid conversation about sex ed with Alex Liu, who's made A Sexplanation: a charming, funny, and slightly shocking movie about his journey from gay kid in an abstinence-only classroom to gay man who's trying to get over the impact bad sex education had on his life.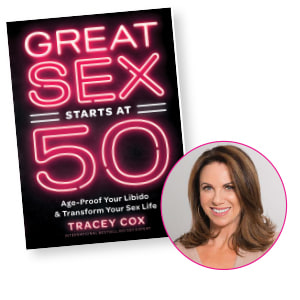 GREAT SEX STARTS AT 50:
WITH GUEST TRACEY COX
Description: Good Vibrations Staff Sexologist Dr. Carol Queen & relationship expert Tracey Cox discuss her latest book, Great Sex Starts at 50. Learn why 50 is a milestone associated with great sex, and how to age-proof your libido.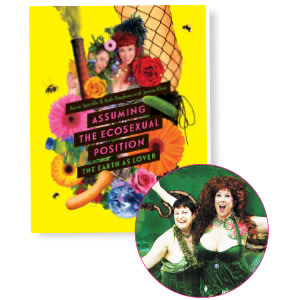 EARTH DAY EDITION
WITH ECOSEXUALS ANNIE SPRINKLE & BETH STEPHENS
Description: Annie & Beth launched the Ecosex Movement with their Ecosex Manifesto. Dr. Queen and guests discussed this sexual identity–and environmental activist strategy, as well as E-spots, ecosexercises, and "25 ways to make love to the Earth."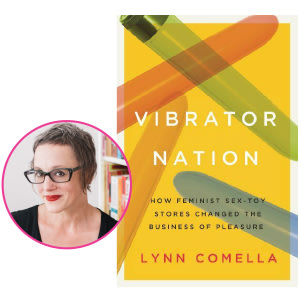 VIBRATOR NATION & SEX STORE HISTORY
WITH LYNN COMELLA
Description: A candid discuss with the authority on the history of women-founded sex stores, Lynn Comella! Lynn's book Vibrator Nation is a deep dive into the backstory. Focused discussion includes how women changed the adult industry, and how all that helped change the way we design and buy sex toys and talk about sex in the 21st century.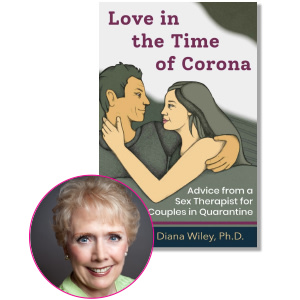 LOVE IN THE TIME OF CORONA
WITH AUTHOR DR. DIANA WILEY
Description: Dr. Queen talks about sex and pleasure as antidotes to the pandemic with special guest Dr. Diana Wiley, author of Love in the Time of Corona.