Good Vibrations' SHOW (Sexual Health Outreach Workshops)
For over four decades, Good Vibrations has been providing comprehensive sexual health outreach workshops (SHOWs) to local universities and community organizations.
Due to COVID-19, we are unable to provide any in person events or workshops. Be sure to check out our Virtual Events here. Interested in booking a virtual workshop for your class or group instead? Email Workshops@goodvibes.com to find out more!
Good Vibrations SHOW & Tell: In-store tours
Book a Store Tour
With so many options to choose from, who better to help you navigate our selection than your very own trusted Good Vibrations Sex Educator-Sales Associate. These guides receive continuous new product information and are trained to conduct information-packed, lively store tours.
Be our guest at one of our retail locations for a personalized tour for your group. Guests will receive a detailed and fun overview of our company history, our mission, and of course, our quality product line and they'll be able to ask questions in a fun, informative setting. Your group will receive the chance to see which products we're excited about, and ultimately, which products are best for you.
Your friendly and knowledgeable tour guide will cover topics such as:
The Origin of Vibrators
Clitoral facts
G Marks the Spot®
The Myths of Anal Play
Rings & Things
Safer Sexy
Lube 101
Strap-on's and more
Would you like to turn your tour into a party? Whether it's a birthday, reunion, or a ladies' night out, a SHOW & Tell tour can make the perfect entertainment for your event. Learn about themed events such as Bachelorette parties! Additional fees may apply.
Tour Hours and Rates:
All of our tours are scheduled in advance by appointment only.
To schedule a store tour, please contact the store manager of the location you are interested in.
Good Vibrations SHOW Off-Site: Off-Site Workshops
Invite US on Tour
Our Sexual Health Outreach Workshops provide answers to tough questions, present up-to-date and accurate sex information, promote pleasure exploration, and build community dialogue on topics that are sometimes fraught with sexual shame and stigmatized due to political or cultural influences.
We are in high demand at universities such as Harvard, UC Berkeley, Stanford and Mills. We do workshops for college classes, conferences, and numerous service organizations as well as presenting to counselors, therapists and educators from different fields. All presenters are highly trained sexuality educators, coming from a wide range of backgrounds, so we can provide workshops on many different topics.
Panels & Tabling: Let's get creative!
Throwing a company event? Want to spice up your fundraiser? Let our Good Vibrations workshop provide the entertainment! From speaking on your panel, to tabling at your show, our sexual health educators are flexible and accommodating!
Our sex education comes from a sex-positive stance and sharing Good Vibrations' core educational principles and mission is the primary goal. We pride ourselves on the fact that our events are inclusive, geared towards many levels of understanding, and cover a wide range of sexual interests and activities. Diverse groups whose members come from a variety of backgrounds and needs are within our audience spectrum. All presentations are custom-tailored to the needs of the audience -- the event always fits the crowd.
Listed below are some of the major workshop topics as well as specialties and populations we work with. We're happy to discuss your objectives and the educational needs of your group to create the learning event best for you. Take a look and contact us to find out more.
General Workshop Topics Include:
Pleasure Physiology and Sex Toys
Safer Sex
Transforming Attitudes/Sex Positivity
Sexual Communication
Masturbation
Female Sexuality
Gender 101
Body Image and Sexuality
Sexually Transmitted Infections/Diseases
More specific topics include:
Anal Sexuality
BDSM Negotiation & Consent
Fat Positivity & Sexuality
G-Spot Stimulation
LGBTQ Sexuality
Polyamory
Feminist Porn
Sex & Aging
Sex & Disability
Sex & Pregnancy
Populations we love to work with:
Women
Communities of Color
Folks with Disabilities
Survivors of Sexual Trauma
Medical and Mental Health Professionals
Queer/Trans Folks
Sex Educators
Sex Workers
Therapists and Helping Professionals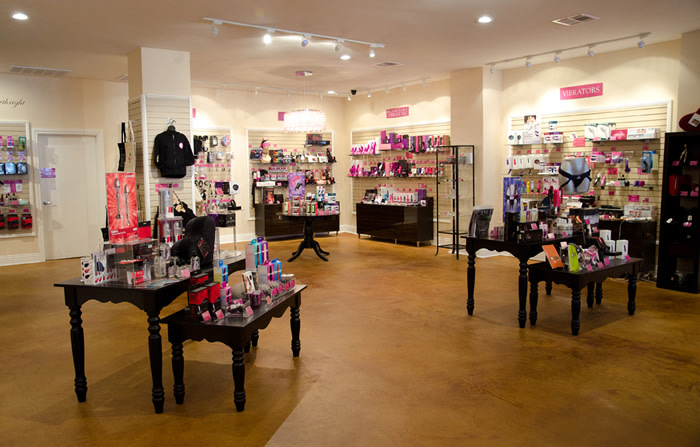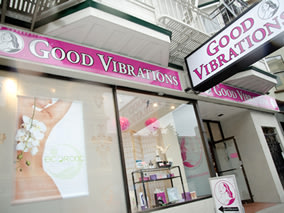 Booking Details
Due to the large amount of workshop request we receive; we need a minimum of one months' notice to schedule an event. The average length of our workshops is 60-90 minutes long. When considering your event, remember that we need enough room for all participants to sit comfortably. Space for moving activities, board/wall space for posters, and a table for materials may also be required. Presentations can be scheduled from 8 am to 10 pm seven days a week.
We do not do explicit demonstrations of any kind.
Workshop Fees
Please contact us at workshops@goodvibes.com for workshop fees.
Testimonials
Our workshops are so popular that we get asked back again and again! But don't take our word for it. Read what some of our hosts and participants have said about our program.
"This workshop does a really great job at opening the dialogue about some usually very uncomfortable things for student doctors of many different backgrounds and knowledge levels. Your presenter is great because she runs this session more like a facilitated discussion, so it impacts and involves the participants more than any lecture format would."
--University of California medical student
"She was very knowledgeable about a wide variety of topics, and corrected several misconceptions of ours."
-- Sigma Phi Epsilon, Stanford University
"The Good Vibes table is always popular at our events! The wide variety of toys and models are always something people appreciate."
-- Mills College Health Fair
"She created a learning environment which was informative, safe, and interactive. It was very engaging."
--Northeastern University
"The workshop was a perfect combination of lecture style as well as engaging activities for the participants to take part in. There was individual participation, small group and larger group work. The presentation was careful to cater to multiple learning styles that might be present in the room."
--Non-profit agency coordinator
"The facilitator was engaging without being pushy and very good at reading the group and keeping things moving at a steady pace."
--Case Manager at a women's shelter
"I learned so much from your sex workshop. I thought I knew a lot of sex already, but I was wrong… she taught me lots of new stuff!"
--Workshop participant
"The most important thing was that the educator made the environment very comfortable and positive."
--Workshop participant