2016 Archive
Current Press Archive: 2017 |2016 |2015 | 2014 | 2013 | 2012 | 2011 | 2010 | 2009 | 2008 | 2007
---
Refinery 29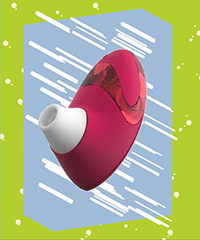 Forget Vibrators — THIS is The Sex Toy You Need
Date: December 23th, 2016
Author: Lux Alptraum
...To the extent that vibration has been able to exert dominance in the sex toy arena, it's mostly because it was one of the first mechanized modes of sexual stimulation to gain a foothold in our culture — and once it established itself, it seems no one felt the need to come up with anything different.

"There hasn't been a lot of creativity [in the sex toy space]," Coyote Amrich, purchasing manager for San Francisco-based sex toy shop Good Vibrations, tells Refinery29. And why would there be? Vibration has brought pleasure to millions of people over the years; as long as sex toy manufacturers have been able to cash in on that, there's been little motivation to innovate or explore other options....
---
Women's Health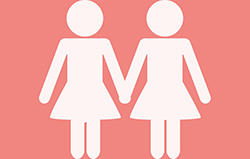 7 Things No One Tells You About Hooking Up with Another Woman for the First Time
Date: December 14th, 2016
Author: Krissy Brady
"Skin is a sensory organ that helps her get much more turned on than if you were to head straight for her nether regions, dude-bro style," says Carol Queen, Ph.D., staff sexologist for Good Vibrations. Put your hands on the sides of her face when you're kissing her, then slide them all the way down her body. "Pay attention to her intakes of breath or sounds of enjoyment and remember those places for more focused attention later," suggests Queen.
---
Bazaar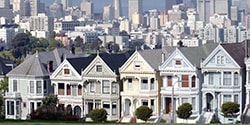 88 THINGS TO DO AND SEE IN SAN FRANCISCO
Date: December 9th, 2016
Author: Kelly Lack
es, SF has a vibrator museum. The founder of San Francisco's beloved Good Vibrations sex-shop chain, a sex educator herself, long collected antique vibrators. Spanning from the 1800s (when they were invented to treat "hysteria") through the 1970s (when they were embraced as part of the sexual revolution), her collection is housed in a small museum in the back of Good Vibrations' Polk Street location. Every third Sunday at 3p.m. is a free tour.
---
The Campanil
Good Vibrations promotes sex-positive environment
Date: December 2nd, 2016
Author: Lindsay Rodriguez
I walk into Good Vibrations on Polk Street in San Francisco on a Sunday afternoon. I pass the lingerie, penis-shaped lollipops, dildos and harnesses, until I find what I came for. The Antique Vibrator Museum, a "hidden sexual treasure" as the sex store's website calls it, contains vibrators and "women's personal massagers" from the late 1800s through the 1970s. In addition, there are newspaper and magazine ads, as well as other insinuating "massage" artifacts on display.

Joani Blank (1937-2016), fed up with the silence surrounding women's sexuality and the lack of access women had to sex information and toys, opened the doors of the first Good Vibrations in the Mission District of San Francisco in 1977. It was the second sex shop in the entire country that was specifically geared toward women. Blank set out to normalize the act of shopping openly for sexual and erotic items, by making her store a friendly, clean and well-lit alternative to the seedy "Adult" stores splashed across America. The store was a hit, and it has now grown to be a worker-owned organization with eight retail stores (seven in the Bay Area), an online sex-shop, and an erotic-movie producer.
---
The Nightstand
5 Signs He's Just In It for the Sex
Date: November 9th, 2016
Author: Aly Walansky
A lot of us find ourselves in situations where we begin to realize we care about someone who may just like that we're an easy source for sex. And no matter how hard we try to look for signs otherwise, the truth is always right in front of us.

"Let me start by saying that if you're both into it for the sex, and are interested in being non-exclusive, casual, open, etc., this isn't a problem, necessarily," says Good Vibrations Sexologist Carol Queen. But when people's motivations are at cross-purposes, that's definitely not good.
---
SHAPE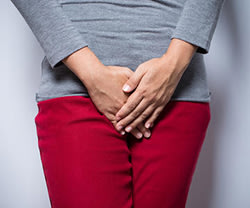 Why You Get Really Turned On When You Need to Pee
Date: October 31st, 2016
Author: Krissy Brady
...The trick is to make sure you don't hold it for too long (to the point where it's painful) or too often (say, holding it every time you want to have sex) just to enjoy that feeling. After all, the signal of fullness isn't intended to turn you on but to get you to empty your bladder, says Carol Queen, Ph.D., staff sexologist for Good Vibrations. (See also: Is It Bad to Hold Your Pee?) Over time, ignoring your body's signals could lead to an inability to fully empty your bladder or increase your risk of developing a urinary tract infection—but done every so often, holding it for the sake of a better orgasm is a-okay. Grrr, baby.
---
Women's Health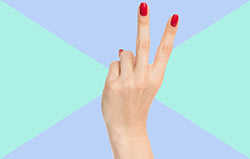 Sexopedia: Vibrator
Date: October 24th, 2016
Author: Krissy Brady
It's no secret that our hands play an important role during nookie—but sometimes figuring out what to do with them can be tricky, especially when you're on the bottom. While scratching his back is nice for him, a better option is giving yourself some love, says Carol Queen, Ph.D., staff sexologist for Good Vibrations.

"Many women don't consider touching themselves during sex," says Queen. "But using your hands during intercourse is an easy and extremely effective way to add more pleasure to your experience," says Queen. Sign us up!
---
Cosmopolitan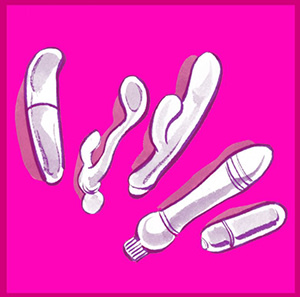 Sexopedia: Vibrator
Date: November 15th, 2016
Author: Rose Surnow
A vibrator is a sex toy that — wait for it — vibrates! While it's usually used externally on the clitoris or penis, it can also be used internally in the vagina or in the anus. Many women find using a vibrator during masturbation to be the easiest way to climax. According to Carol Queen, staff sexologist at Good Vibrations, the clitoris and vulva contain nerve endings that are particularly responsive to the sensation of vibration.

It's also great to throw a vibrator in the mix when having sex with your partner for a little clit stimulation during penetration. Just a heads up, if you're sleeping with a man, there's a possibility he might be a little ego-bruised when you suggest adding a vibrator to the party. Some dudes take it personally, like just their penis isn't enough to get you off (let's be real, it usually isn't). Just assure him you love his special, unique, snowflake dick, but tell him you also need toys to get off. If he's still being weird and doesn't want to do it, considering keeping the vibrator and ditching the boyfriend.
---
Mirror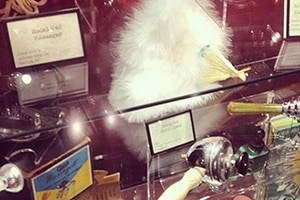 This vibrator museum charts the history of sex toys
Date: November 11th, 2016
Author: Joshua Barrie
For many years, vibrators have been objects of pleasure. And since the Victorian era, they've been sold commercially.

The Good Vibrations Antique Vibrator Museum charts the history of these excitements – from long, phallic wobbly things to strange contraptions that resemble hand-turn whisks.

The museum, in San Francisco, USA, is a treasure trove of sexual desire and fantasy. Its collection dates from the late 1800s, right up to the 1970s, when sex toys began to modernise and resemble more what we see today.

Though sex toys from much earlier than the Victorian era have been discovered, they only really became manufactured products in the 1800s – and they were first made for medicinal uses.
---
Women's Health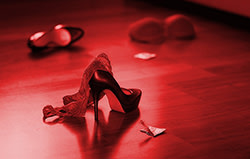 7 Next-Level Moves to Make Your Favorite Sex Position Even Hotter
Date: October 31st, 2016
Author: Jenn Sinrich
Everyone has that go-to move for when you want an easy roll in the hay—satisfaction guaranteed. But even if you're lucky enough to orgasm every time you bust that move (good for you!), you'll still benefit from leveling-up you bedroom agenda, says Carol Queen, Ph.D., sexologist and co-author of The Sex & Pleasure Book: Good Vibrations Guide to Great Sex for Everyone. "Many people don't bother to switch things up in the bedroom because they don't know that small changes can seriously affect their sensations," says Queen. Adjusting your fave sex position can help you experience even more pleasure, get out of a rut, and help you embrace your creative side, she says.
---
The Nightstand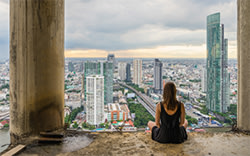 How to Maintain a Sense of Self in a Relationship
Date: October 18th, 2016
Author: Aly Walansky
"This may include discovering and following your own interests; developing friendships that suit you and nourish you in some way; honing your views about social, political, and other issues; discovering your taste in books, films, TV, etc.; exploring or feeling settled in your own identity (whatever that means to you)," says Carol Queen, Good Vibrations staff sexologist. "Know thyself," as the philosopher said, and once you do, take actions that feel consonant with that identity and look for ways to feel supported and to give back.
---
YourTango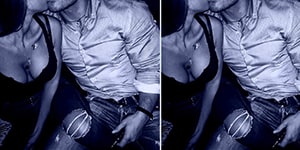 7 Sex Positions To Dominate The HELL Out Of Your Partner
Date: October 12th, 2016
Author: Aly Walansky
Get in control, girl!

...Basically, any woman-astride position is a good one for dominance.

"Sitting on his face is sometimes called 'queening' — no relation to me!" says sexologist Carol Queen. "Any position is a domme one when you're telling him what to do and how to do it. But sitting atop him gives you the option of holding his arms down, making domina-fierce eye contact, and telling him exactly what to do to please you."...
---
YourTango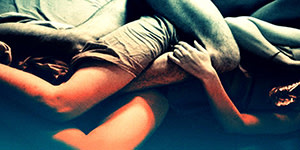 The 7 BEST (Non-Messy) Sex Positions For When You Have Your Period
Date: October 12th, 2016
Author: Aly Walansky
For when you're menstruating and feeling horny.

Considering sex during your period? Well, it's not nearly as taboo as you think it is.

"There aren't necessarily the best positions that will work for everyone. Some people will find intercourse is painful during their period, depending on cramping and how sensitive they get. They partner lying on them with any weight may be harder to handle," says sexologist Carol Queen.

If someone has the experience of cramps or discomfort being made worse by insertive sex, avoid the sex positions that shorten the vaginal canal and are more likely to involve thrusts that strike the cervix, like doggy style or missionary position.
---
SexTelling

Autoerotismo green
Date: October 4th, 2016
Author: Cinzia Caserio
Oggi sempre di più ci muoviamo, mangiamo e ci vestiamo cercando di rispettare l'ambiente. Forse non lo sapevate, ma possiamo farlo anche facendo sesso. Ed è proprio la filosofia dei sex toys eco-friendly, un fenomeno in crescita tra coloro che vogliono mixare piacere e sostenibilità. Giochi erotici di ogni tipo, lubrificanti e condom green: c'è l'imbarazzo della scelta.

Il primo dettaglio che rende i sex toys ecosostenibili è il materiale con cui sono stati costruiti. Alcuni sono fatti in legno, altri in vetro, altri ancora di materiali riciclati, oppure sono privi di componenti tossiche o per lo meno ritenuti tali come gli ftalati, agenti plastificanti che aumentano la flessibilità e la durata dell'oggetto, dichiarati nocivi da alcuni studi. «In realtà nessuna ricerca scientifica ha dimostrato in modo definitivo la loro tossicità, ma alcuni dettagli suggeriscono che potrebbero essere pericolosi per l'ambiente e per la salute umana», ha detto Carol Queen, sessuologa di Good Vibrations, azienda americana che ha deciso di eliminarli e ha sviluppato una linea di sex toys eco-friendly detta Ecorotic.
---
yourtango.com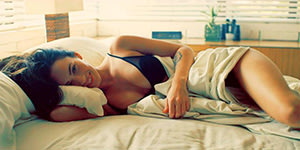 7 Raunchy Sex Positions For A One-Night Stand You'll NEVER See Again
Date: September 14th, 2016
Author: Aly Walansky
It's a one-night stand, so live out all of your private fantasies!

There's no cut-and-dried way to say what will be hottest, most pleasurable, or even the least intimate by way of sex positions for a hookup, but the beauty of it is, you can leave your inhibitions at the door and just concentrate on having fun. And that often leads to the best sex of all.

"Some people will prefer sex one way, others another way. What I'd recommend is to first evaluate what you'd like the experience to be. Do you in fact want it not-very-intimate? Doggy style, then, where you're not face-to-face. Do you revel in the hot, dirty, 'I don't even KNOW this person' of it all? Do it on the floor or bent over their sofa. I know when you're in that mood it's tempting to get tied up, but don't do that on a one-night stand," says Carol Queen, sexologist for Good Vibrations.
---
bayarea.com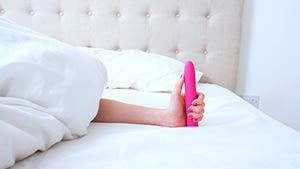 The Buzz on San Francisco's Antique Vibrator Museum
Date: September 6th, 2016
Author: Eloise Porter
Before stepping foot inside of Polk Street's Good Vibrations, I imagined the Antique Vibrator Museum, located inside, to be something akin to a museum of medieval torture devices. Don't ask me why — there's just something about "antique vibrators" that made me think of rusty pieces of invasive equipment. I pictured daunting metal contraptions with bells and whistles and sharp edges — contraptions that required white gloves and magnifying glasses.

Vibrators were, after all, meant to cure women of "hysteria." They were originally intended for use by doctors for medical purposes, not sexual pleasure, so it's no wonder I had a bit of a prejudice before entering. I'd be remiss to say I was entirely wrong (there was a good amount of rusting), but at the end of the day they're still reminiscent of the same devices we've all got inside our bedside table drawer.
---
Women's Health
These Are the Best Sex Positions for When You're on Your Period
Date: August 26th, 2016
Author: Krissy Brady
Take going with the flow to a whole new level.

When you're on your period, you might feel bloated and crampy—but that doesn't change the fact that your estrogen and testosterone levels rise while your flow is in full force, making you ready to get after it.

Plus, "Lots of women find the increased blood flow and extra slickness make sex even more enjoyable," says Carol Queen, Ph.D., staff sexologist for Good Vibrations.
---
Women's Health
6 Sex Problems You Don'€™t Need to Worry About, According to Sex Therapists
Date: August 23rd, 2016
Author: Krissy Brady
Phew!

Let's be real: We probably worry about certain bedroom issues a lot more than we should. But distinguishing between problems that are no biggie and ones that can eventually derail your coupledom is a tricky business.

Here, sex therapists sort through some of the most common worries women have about getting busy. These are the ones that are actually totally normal:
---
yourtango.com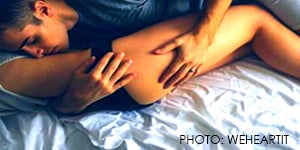 7 Ways To Make Sex About SO Much More Than Straight Intercourse
Date: August 24th, 2016
Author: Aly Walansky
It shouldn't be so clinical!

Intercourse-only sex is often not very good sex, and the way our culture has tended to define real sex as only intercourse doesn't help matters.

"The things that can make sex most satisfying and arousing are often slighted as 'foreplay,' and we don't actually teach enough about why these things are crucial to enjoyment for many women. Those activities might seem like kid stuff, but they are some of the most sophisticated sexual activities you can do, and they can be highly, highly pleasurable," says Carol Queen, sexologist for Good Vibrations.

Pay attention to every part of the run-up to intercourse and give it as much focus as all the rest of sex. The kissing, touching, caressing, connecting; the first genital contact with hands and mouth; the building arousal--that kind of focus will improve your sex life vastly.
---
glamour.com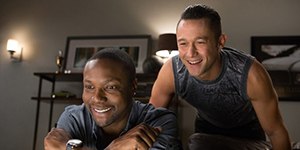 4 Signs Your Partner's Porn Habit Is Out of Control
Date: August 18th, 2016
Author: Suzannah Weiss
Watching porn can be a healthy way to explore your desires and even a fun activity to enjoy with your partner. But some couples find that porn gets in the way of their relationships. One study published in the journal Sex Roles found that women who said that their boyfriends' porn use was a problem ended up being less happy with their relationships and sex lives.

Redditor howmuchpronistoomuch, for example, is bothered by her boyfriend's excessive porn use. He has scantily clad models as his computer background and looks at porn while she's around, even though she's not into it. "He thinks I'm being completely unreasonable," she says. Is it unreasonable to take issue with your partner viewing porn?

While some views of porn are relative (meaning, it may not bother you in the slightest, while other women hate it), here are some situations where it's definitely your right to confront your S.O. about their porn habits.

1. When they're doing it in front of you

According to Good Vibrations staff sexologist Carol Queen, Ph.D., looking at porn in front of you is disrespectful for the same reason looking at, say, your Facebook feed in front of you is: When you're spending time together, the attention should be on you (unless, of course, you've decided to look at porn together)
---
Women's Health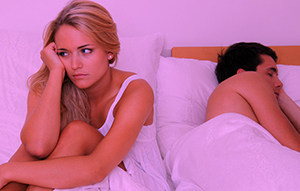 How Much Should You Compromise When It Comes to Sex?
Love is a battlefield
Date: August 4th, 2016
Author: Krissy Brady
"Stand firm on your limitations and know that it's completely OK to have them," says Carol Queen, Ph.D., staff sexologist for Good Vibrations. "Clear boundaries will make it easier to offer alternatives without feeling pressure to please." When you make a compromise reluctantly (like upping your BJ quota), you both lose out. "It's pretty hard to enjoy sexy time if your partner's looks really uncomfortable," adds Queen. And if he's not concerned about your comfort, well, that's a red flag.
---
glamour.com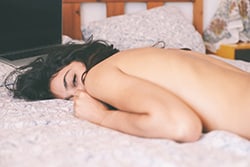 Here's the 411 on Female Ejaculation
Date: August 4th, 2016
Author: Suzannah Weiss
Of all the things our bodies do, perhaps nothing is shrouded in more mystery than female ejaculation. Headlines and online forums are constantly speculating as to what it's made of, how it's triggered, and even whether or not it actually happens.

We've been in the dark for so long about this phenomenon because it's kind of hard to study in a laboratory setting, sex therapist Vanessa Marin points out. But we do know that it's real, and contrary to recent rumors, it's not just pee.

Female ejaculate is actually made of the same stuff as semen, minus the sperm, says Good Vibrations staff sexologist Carol Queen, Ph.D. The same way the clitoris is similar to the penis, the G-spot is like the prostate (in fact, scientists call it the prostata femina), and stimulating it can yield a similar response. Though the numbers aren't known, she and Marin both think a small minority of women ejaculate already and more probably could with the right stimulation.
---
yourtango.com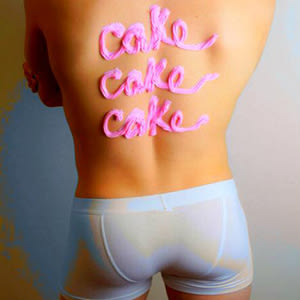 The 7 BEST Sex Positions To Stimulate His Anus
He'll thank you later. *wink*
Date: August 2016
Author: Aly Walansky
As in all things, there are different strokes for different folks. When having sex, you may or may not be into butt play. For some, it's an acquired taste. But there's all sorts of ways to stimulate his anus while having your fun.

Put your stereotypes away, friends. Anal stimulation isn't just for gay men! Many men who enjoy having sex with women also enjoy having their anus stimulated. Of course, not all agree. But it can be incredibly pleasurable, so it's worth broaching a conversation to find out.
---
alternet.org
6 DISGUSTING Things That Happen When He Sucks Your Boobs
Strange doesn't even begin to cover it.
Date: August 2016
Author: Aly Walansky
We get that guys are into our boobs. We want them to be into them, that's why we spend all that money on fancy lingerie and dresses that show them off.

But sometimes they are a bit too into them. Ever notice the guys that stare for a really long time? Or like to jiggle them? Or think they are pillows? Or are way too fixated on the impact on your boobs after you gain or lose weight? It's kind of freaky.
---
alternet.org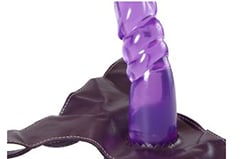 What Hetero Men Need to Know for the Perfect Pegging Experience
You're going to need more than some lube and a harness
Date: July 20th, 2016
Author: Carrie Weisman
In 2001, sex advice columnist Dan Savage got more than 12,000 fans to vote on what would officially become the commonly accepted slang for a woman inserting a strap-on dildo into a man's ass. 5,216 of those voting, 43 percent of the voting pool, settled on pegging, a term Savage celebrates for being: crisp, clean and easily conjugated.

Also in the running was "BOB" or Bend Over Boyfriend, a phrase that actually predates the Savage vote by three years. In 1998, the first film in the Bend Over Boyfriend series was released: 60 minutes of educational info on the ins and outs of strap-on aided anal pleasure. Appearing in the film is Carol Queen, the staff sexologist at San Francisco-based sex shop Good Vibrations. "We knew it was time [to come out with the film] because so many male-female couples came into Good Vibes looking for strap-ons and information." she told AlterNet "It was clear that this was a practice that needed some informational support."
---
sfchronicle.com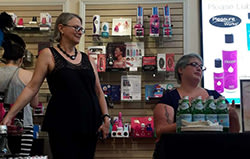 This is the age of consent, and no means no
Date: July 19th, 2016
Author: Beth Spotswood
A tray of tiny cookies and miniature San Pellegrino bottles sat on a card table staged between a wall of colorful silicone vibrators and a gigantic, glowing poster advertising something called Please Cream. Near the front door of the Palo Alto outpost of the popular sex store Good Vibrations, one of the afternoon's special-event hosts held out her smartphone as she patiently explained Pokemon Go to her fellow headliner Excuse me, I nervously interrupted. Are you talking about Pokemon Go? Because I'm here for the party about sexual consent.
---
Women's Health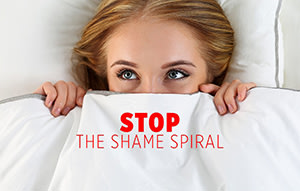 It's Time to Stop Slut-Shaming Yourself for Good
Ditch the guilt as you get down.
Date: July 19th, 2016
Author: Krissy Brady
Ever get distracted mid-romp by judgemental thoughts...about yourself? I'm moving too fast. Good girls don't have sex on the first date. He's not going to respect me. These types of B.S. societal standards are enough to make any vagina wilt.

Many women engage in this endless shame spiral because they don't feel like it's OK to be themselves sexually, says Carol Queen, Ph.D., staff sexologist for Good Vibrations. The act of getting busy leaves them feeling guilty, ashamed, even confused. And there's nothing suckier than your sex life being snuffed out by lingering guilt.

So what's a girl gotta do to break the cycle and enjoy a healthy (and hot) sex life? Any learned habit can be unlearned--your sexual hang-ups included. Here's how to send them packing:
---
Women's Health
What It Means if Your Guy Wants a Threesome
Should you be worried?
Date: July 13th, 2016
Author: Krissy Brady
For a guy who's spoken for, threesomes seem like a relatively accessible form of sexual adventure, says Carol Queen, Ph.D., staff sexologist for Good Vibrations. He gets to double up on all the things he loves to do between the sheets, while also doubling up on his favorite fantasies: sex with two women and girl-on-girl action. Threesomes are basically the dude version of walking in a new pair of Jimmy Choos while eating cake.
---
Women's Health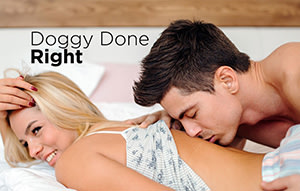 6 Ways to Make Doggy Style Feel More Romantic
Because even the term "doggy style" is a mood-killer.
Date: July 12th, 2016
Author: Krissy Brady
Lying flat on your stomach with your guy on top works great for rear-entry and boosts your bond while you get it on, says Carol Queen, Ph.D., staff sexologist for Good Vibrations. From this position, he can wrap his arms around you for those cozy feels.
---
askmen.com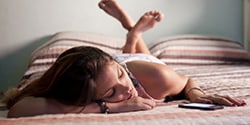 Worst Online Dating Behaviors
Don't Ever Pull Any Of These Terrible Online Dating Moves, Dude.
Date: July 6th, 2016
Author: Aly Walansky
Dating is difficult, and that's true whether we meet someone on an app or at a bar. But as we switch things up in the digital domain, there's certain classic red flags that become ever more apparent.

Every online dating faux pas or rude behavior is a variant of a non-online one, of course, and online dating behaviors are making it ever-easier to do them.

This is by no means related just to dating, either, trolling is an online problem with IRL roots made far easier and more toxic by the internet; people used to have relationships behind each other' backs and lie in the old days, too, but it's made even easier by online forums for meeting and messing around, says Carol Queen, Ph.D., Good Vibrations Staff Sexologist.
---
cosmopolitan.co.uk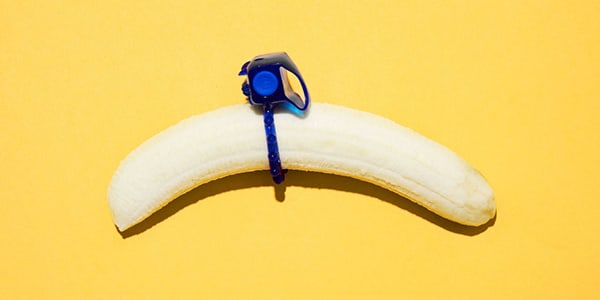 5 steamy sex positions perfect for sex toys
Time to power up.
Date: June 30th, 2016
Author: Jill Hamilton
Sex toy technology hasn't replaced the sublime pleasure of skin on skin with someone you covet, but damn, sometimes it gets real close. Whether you need a little help getting to where you need to go, want to learn some new tricks, or want to have some really, really intense orgasms, here are some ways to incorporate toys into your repertoire.
---
Women's Health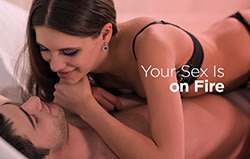 6 Signs Your Sex Life Is on Point, According to Sexperts
Nailed it (literally).
Date: June 22nd, 2016
Author: Krissy Brady
When you're in the honeymoon phase of a relationship, your sex life has got it going on (basically, all you do is each other). But once you've been together for a while, it can be hard to tell whether dips in bedroom bliss are par for the course or a sign your sex life's about to take a serious nosedive.

Here are six simple ways to know if you're on the right track, according to sex experts. (And how to keep it that way!)
---
thrillist.com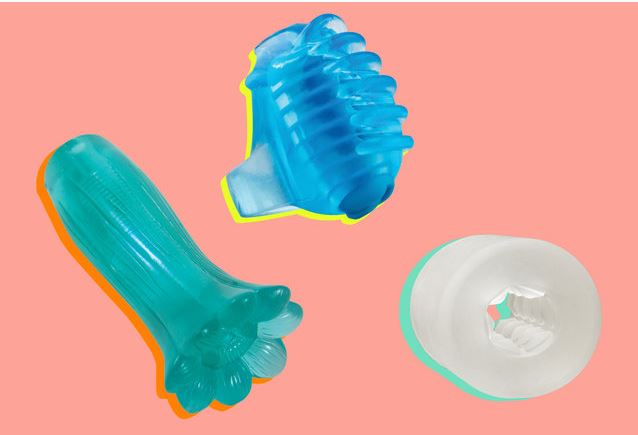 I TEST-DROVE 4 NEW BLOW-JOB IMPROVEMENT PRODUCTS
Date: June 17th, 2016
Author: Charyn Pfeuffer
In the name of research (wink, wink), my friend "Scott" (name changed to protect the innocent!) and I recently holed up in a hotel room for a weekend to try out four of the strangest, newest BJ products on the market. Women generally have strong feelings about blow jobs: we either love them or hate them... or we tolerate them inasmuch as we can avoid gagging on a mouthful of another person's genitals.

As a woman who falls into the "genuinely enjoys giving head" camp, this was not a tough sell -- even though I generally like to keep my blow jobs simple and prop-free. The opportunity to try out a bunch of products on a man I genuinely enjoy hooking up with was a no-brainer. Our quest? To see if these toys could make blow jobs easier, more enjoyable, and better overall.
---
glamour.com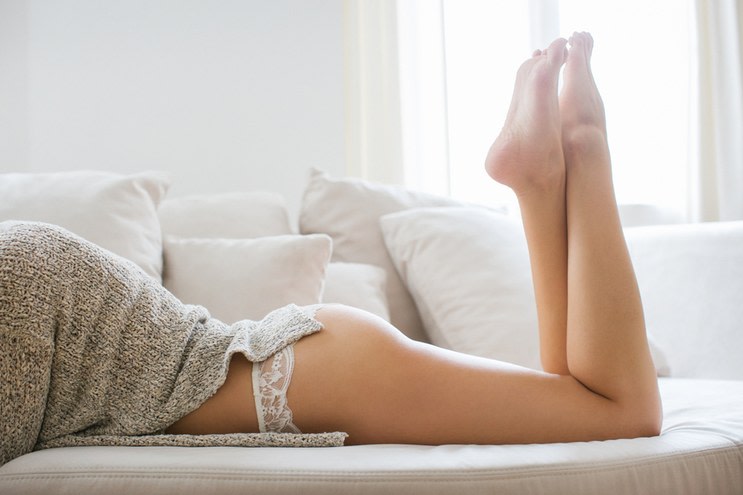 Is "Dead Vagina Syndrome" a Real Thing?
Date: June 6th, 2016
Author: Suzannah Weiss
You might've heard the term "Dead Vagina Syndrome" thrown around online, or at least heard the idea behind it: that using your vibrator too much will desensitize your vagina. Does this claim have any scientific basis, though? Or is it just another myth to freak people out about masturbation?

Luckily, neuroscientist and sexual psychophysiologist Nicole Prause, Ph.D., who has studied the effects of vibrators, says there's no data to back up claims about Dead Vagina Syndrome.

While it's normal to experience decreased sensitivity right after using a vibrator, a study done by applying vibration to people's hands found that this usually fades within an hour, and researchers say it's probably the same for the genitals. "What women may notice is that if they try to switch to lower-intensity stimulation after a high-intensity vibratory within the same sex session, yes, that stimulation likely will be less effective for the moment," Prause says. But that doesn't mean your vagina is permanently altered.
---
cosmopolitan.com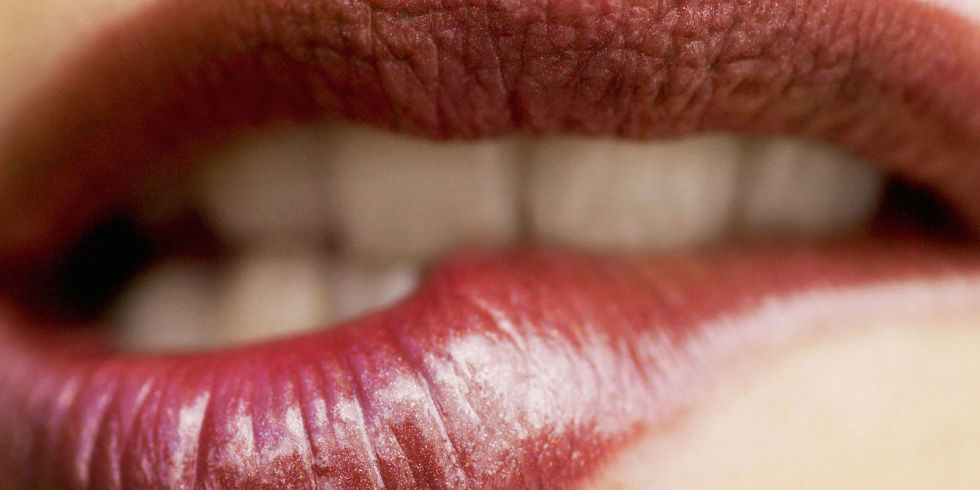 The 17 Best Porn Sites for Women
Date: June 1st, 2016
Author: Jill Hamilton
As we all know (because we are women), women enjoy porn just as much as guys do. But it's shockingly hard to find good porn in which the woman is actually enjoying herself in a realistic way, and doesn't make you feel bad or sad or just not horny at all. If you don't want to mess up your Google search results by getting deep into some porn searches, I've gotten especially picky and reviewed the best 17 sites for woman-friendly porn. Sites are rated on a scale of 1 to 5, 1 being a sad face emoji, 5 being heart eyes. Now let's broaden our horizons, shall we? (Not too broad though, this is going be an entirely urine-free list. Sorry.)
---
The Daily Californian
The Weekender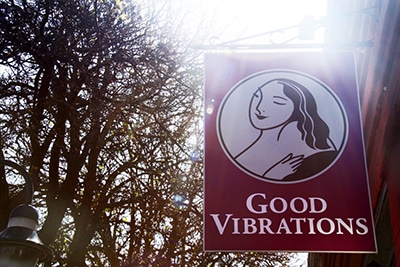 Back and Forth: Good Vibrations, sex toys and education
Date: March 11, 2016
Author: Chandler Nolan
Sexual pleasure is your birthright.

The sign, visible from the sidewalk of San Pablo Avenue and Dwight Way, hangs with pride in the store window. It's main feature is a cartoon look-alike of Rosie the Riveter, the symbol of J. Howard Miller's We Can Do it!  poster of 1943.

To the left of the store sits Caffe Trieste, where Berkeley and Oakland locals get their morning pick-me-up. A few doors down hosts Longbranch Saloon, an upscale California-style eatery, where people can go to grab their comfort food fix. And between the two lies Good Vibrations, where locals and nonlocals, of all sexual orientations (but over 18) can go to stock up on high-quality sex toys, books and movies, and attend sexual educational workshops in a safe, nonjudgmental and welcoming environment.

The company, which opened its first store location in the Mission District in 1977, prides itself in deviating from the traditional dimly lit, byy men, for men, adult store. Through education and celebration of sexual diversity, it boldly welcomes "all forms of consensual sexual expression, desire and fantasy."
---
forbes.com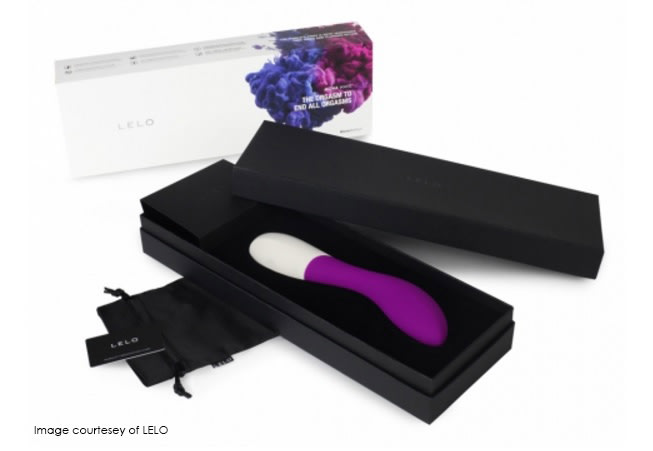 Sexperts Agree: Mix High Tech And Low Key For A Blissful 2016
Date: February 26, 2016
Author: Janet Burns
It'd be fair to say that various markets have been sluggish of late, but today's tech-friendly sex toy industry--appraised at $15 billion and climbing--has only just begun hitting its stride. With thousands of different vibrating, connected, and some-engineering-required items to choose from in the skyrocketing space, however, it can be tough to decide where to start exploring.

Of course, you could always start carefully expanding your comfort zones by cruising Amazon's best-seller list to see which toys keep the Joneses up, but it never hurts (unless you're into that) to indulge in a few tips from insiders. Happy to shine a light on the growing field of sex tech, four industry (s)experts weighed in on 2016's hottest toys and trends, their long-term favorites, and how to get comfortable enough to lay back and enjoy it all:
---
wesaidgotravel.com

GATHERING FOR VALENTINE'S DAY:
Date: February 19, 2016
Author: Lisa Ellen Niver
The Saturday of Valentine's Weekend, I gathered some of my best girlfriends to listen to the match.com livestream that happened at œThe Rickey at Dream Midtown with Carole Radziwill and Dr. Helen Fisher. I had watched Dr. Fisher's TED Talk and was excited to hear her speak about dating.

She is a Biological Anthropologist, a Senior Research Fellow at The Kinsey Institute, a member of the Center for Human Evolutionary Studies in the Department of Anthropology, Rutgers University and Chief Scientific Advisor to the Internet dating site Match.com. We figured she would share some great insights about dating in America in 2016.
---
upworthy.com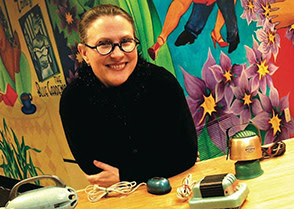 These savvy women are redefining the sex shop, and business is taking off.
Date: February 12, 2016
Author: Christine Ro
If you're a woman and you want to buy a sex toy, you probably think you have to go to a traditional sex shop.
But unfortunately, that shop could end up being pretty unhelpful: mostly built for men and with little information on materials and ingredients. The shelves will probably be lined with products focused on male pleasure, and the atmosphere might not be very welcoming to folks of varied backgrounds and interests.
Alternatively, you could order that sex toy online. This has the advantage of privacy and discretion, but as you know if you've ever bought clothes from a website, it's hard to know from a screen exactly what you'll get in person.

What you actually need: a place where you can go to say, Here's what I need. Help me find it. A place that feels inclusive, sex-positive, and fun. A place where you can feel comfortable regardless of what you like, what you look like, and what you know (or don't know).
---
wired.com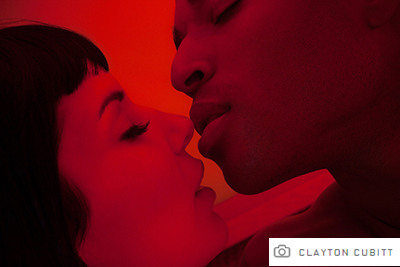 Silicon Valley Wants to Disrupt Orgasms With Science!
Date: February 12th, 2016
Author: Adam Rogers
NOT TO GO all Freudian right off the bat, but I admit that the giant digital vulva throws me off a little bit. I get the idea at the core of OMGYes, the website introduced late last year that promises to teach women techniques to improve their orgasms. Data, information, and hands-on instruction (plus feedback!) is the best way to teach new tools to women and their partners. Well, not tools, because this is all about digital manipulation, with nothing so far about things like vibrators. Digital as in fingers, not digital as in virtual. Except for the big vulva. That's virtual.

Sorry. I'll start again. The fact is, I don't usually talk about sex in public, which in a way makes me an ideal target for OMGYes, since another core tenet of the site, predictably, is "communicate better." Also, stipulated, I do not have a vulva, but I am in a relationship with a person who does, and when this person is happy, I am happy.
---
sfchronicle.com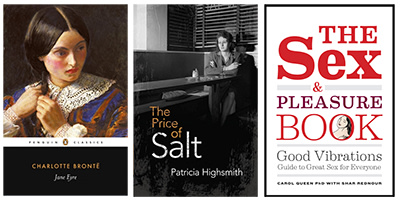 Romance? Read all about it
Date: February 11th, 2016
Author: Tony Bravo
There's nothing sexier or more romantic than being well read. In order to boost your appeal, we recommend a few new and classic reads to help you be the sexiest, most romantic you not just on Valentine's Day, but all year long.

"The Sex & Pleasure Book: Good Vibrations Guide to Great Sex for Everyone" by Carol Queen with Shar Rednour (BarnabyLTD, LLC, $24.95, 743 pages): When it comes to sex and sexuality, resident Good Vibrations sexologist Carol Queen is, well, the queen. This all-encompassing guide offers helpful advice on how to communicate with your partner about your pleasure, what questions to ask in your sex life (replace "Am I normal? with "Do I desire it?), and it even has a section called GPS for the body: An erogenous zone of your pleasure parts. That's way better than Google maps!
---
brooklinehub.com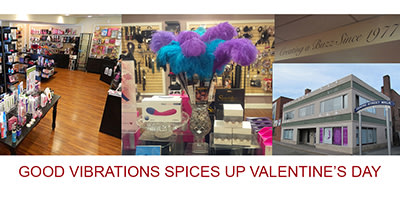 GOOD VIBRATIONS SPICES UP VALENTINE'S DAY
Date: February 11th, 2016
Author: Talia Whyte
Valentine's Day brings out the romantic side in everyone. There is no better place in Brookline to find the gift of love for your significant other than at Good Vibrations. The Brookline sex-positive, adult toy shop, which opened over a decade ago, is discreetly located behind 308A Harvard Street. It not only offers sex toys, but also sexual education and advice from the staff.
"Everyone on staff is a trained sex educator," said Kristen Cotter, Good Vibrations Brookline store manager. "All staff members go through rigorous training with our staff sexologist, and are required to read a dozen books on a wide variety of sexuality topics. We believe educated sales associates can provide the best, informed advice on products to our customers."
---
SALON.com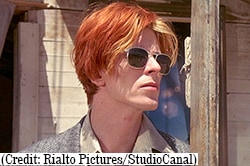 David Bowie, rock star groupies and the sexually adventurous '70s: "Labeling us as victims in retrospect is not a very conscious thing to do"
Date: Wednesday January 13th, 2016
Author: Scott Timberg
Salon speaks to sexologist Carol Queen about the shifts in morality around an era of sex, drugs & rock 'n' roll.

Soon after the announcement of David Bowie's death, an explosive Thrillist story from November, in which Lori Mattix (also known in the press as Lori Maddox) recalls her youth as a teenage groupie, began to be passed around again. Mattix, who partially inspired Kate Hudson's character in "Almost Famous, recalls meeting Bowie on the Sunset Strip and losing her virginity to him. She never regretted it.
---