2015 Archive
Current Press Archive: 2017 |2016 |2015 | 2014 | 2013 | 2012 | 2011 | 2010 | 2009 | 2008 | 2007
---
thrillist.com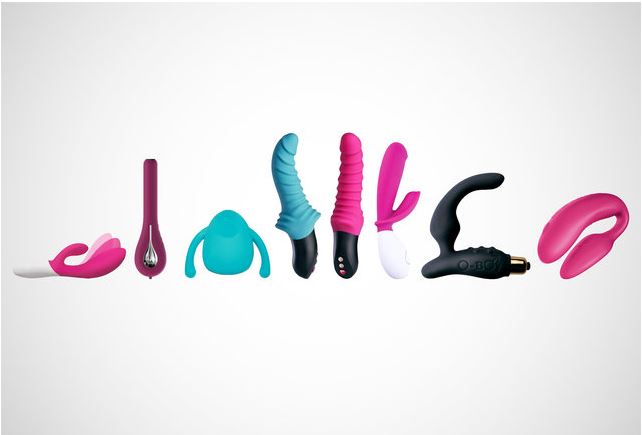 THE SEXIEST SEX TOYS OF 2015
Date: December 29th, 2015
Author: Charyn Pfeuffer
Think you've got it all figured out below the belt? Think again. Sure, hands-only masturbation most definitely has its time and place. But in 2015, these best-selling sex toys were welcomed into bedrooms far and wide, bringing a bounty of pleasure one OH MY GAWD orgasm at a time. Whether you're a sex-toy virgin (no shame in that) or have a nightstand full of handcuffs and erotica, here are 18 goodies to get you hot and bothered. Go ahead, try something new.
---
sfgate.com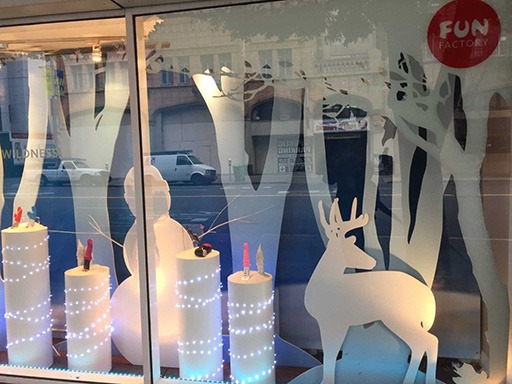 S.F. holiday window display presents festive sex toys
Date: November 24th, 2015
Author: Brandon Mercer
Holiday window displays are as much a part of the season as Santa at the mall and outdoor skating rinks, but is it too much for a sex toy shop to do a holiday window display of festively colored dildos?
---
marie claire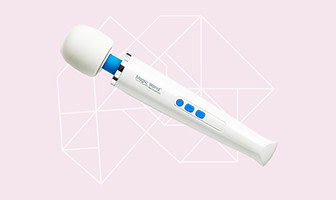 The 10 Most Popular Vibrators, Reviewed by Experts
Date: November 2015
Author: Alanna Greco
Picking out a vibrator can be a daunting task, to say the least. So to save you from getting flustered, or worse–ending up with the wrong one—we asked sex educator Carol Queen, who works for the San Fran-based sex shop Good Vibrations, to share her top picks. Here, she shares her ten favorite vibrators and why they're worth your while....
---
San Francisco Chronicle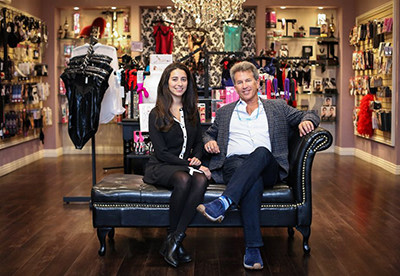 Q&A: Is that an eco-friendly condom or are you just happy to see me?
Date: October 28, 2015
Author: Carolyne Zinko
Sustainability, eco-friendliness and fair trade practices are important to some consumers when it comes to buying coffee, clothing and laundry soap. Should it be any different when it comes to the bedroom? No, say the founders of Sustain, a sexual-wellness company that makes green condoms, water-based lubricants and cleansing towelettes made of 100 percent cotton and nonchlorine bleach. And they believe these are exactly what discerning people need for even safer sex.

Chief executive officer Jeffrey Hollender previously created Seventh Generation green cleaning products. His wife, Sheila, and daughter, Meika, are co-founders and officers in the company as well. Sustain products recently launched in Northern California Raley's, Whole Foods, Rainbow Grocery and Good Vibrations branches, and are soon to hit the shelves of select CVS stores. Father and daughter shared a little shop talk on a recent visit to San Francisco.

Q: Why are green condoms important?...
---
Salon.com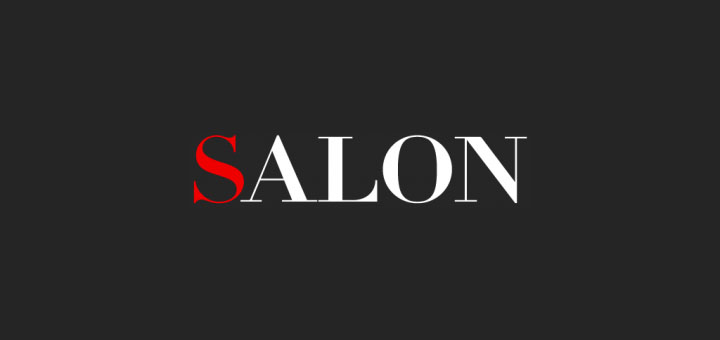 Carol Queen is a fan of Amy Schumer's "frisky" feminism: She's "standing up here with a level of swagger that people expect from a fellow when he's out on the town"
Date: October 28, 2015
Author: Scott Timberg
Carol Queen is a Ph.D-wielding sexologist and, since 1990, an employee at Good Vibrations, the San Francisco sex shop. A longtime educator, anthology editor, and author (her books include "Real Live Nude Girl: Chronicles of Sex-Positive Culture"), she's also a kind of evangelist for pleasure and tolerance.

Queen has just released, with Shar Rednour, "The Sex & Pleasure Book: Good Vibrations Guide to Great Sex for Everyone," which is both a how-to book about positions, dating, and erotica, as well as an argument for a healthy and tolerant sexual culture.

Salon spoke to Queen from San Francisco; the interview has been lightly edited for clarity...
---
Cosmopolitan.com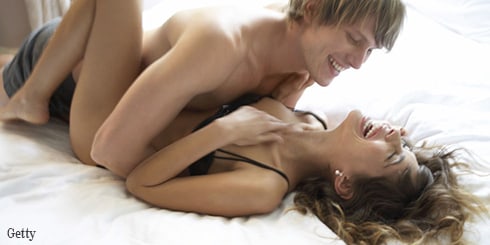 In Defense of "Making Love"
Date: August 30, 2015
Author: Sara Stewart
For most of my adult life, I've been creeped out by the phrase "making love."

So flaccid. So precious. The kind of thing you'd hear from a guy who keeps his socks on during the act — missionary only — then asks if you're OK afterward.

Make love to me? Ew. No thanks. You can fuck me or you can see yourself out.

[read full story]
---
The San Francisco Chronicle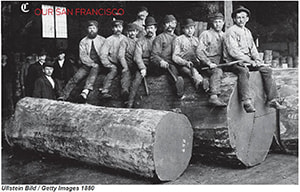 Entrepreneur spirit part of city's DNA
Date: August 16, 2015
Author: Peter Hartlaub
Mavericks have long bucked the odds to create successful businesses

...Good Vibrations didn't get as big as Uber, but we're still proud to claim it as our own. Did anyone think that little vibrator shop that opened in the Mission District in 1977 would outlast Pan Am and Radio Shack?...

[read full story]
---
askmen.com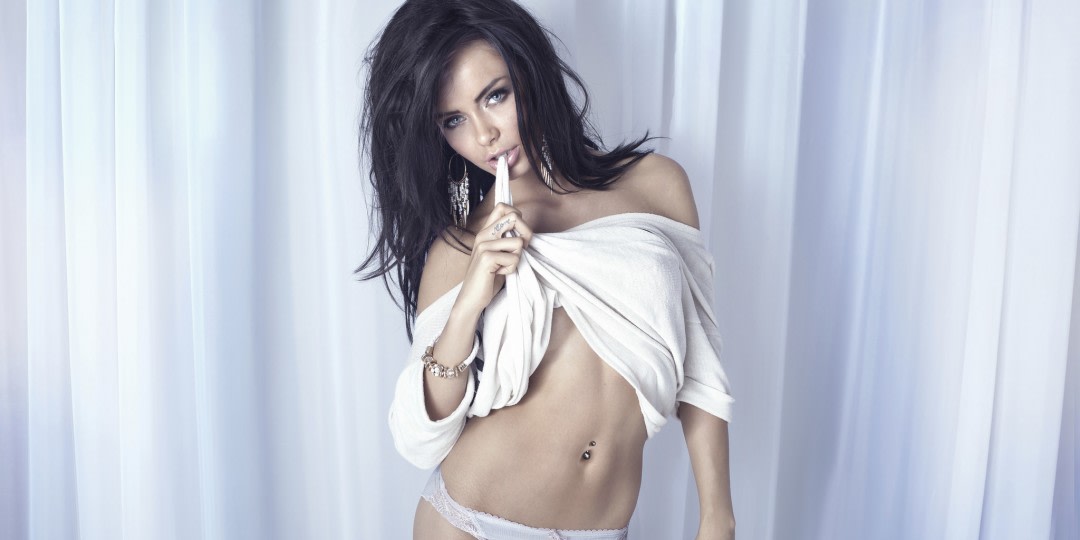 The Best Masturbation Toys For Men
Date: July 27, 2015
Author: Dr. Emily Morse
Male masturbation has come a long way since the days of tube socks, tissues and store-bought lotion. While it used to be just you and your hand, there has been a recent boom in the male sex toy market resulting in a plethora of products to make your solo time a lot more pleasurable. After all, why should women get to have all the sex toy fun?

Most men are creatures of habit, especially when it comes to their masturbation practices. Well wake up, guys. It's time to upgrade the old hand-routine and accept that even something as awesome as masturbation can stand to get a little better.

Here are 10 men-approved products to take your self-loving to new heights.
---
Cosmopolitan.com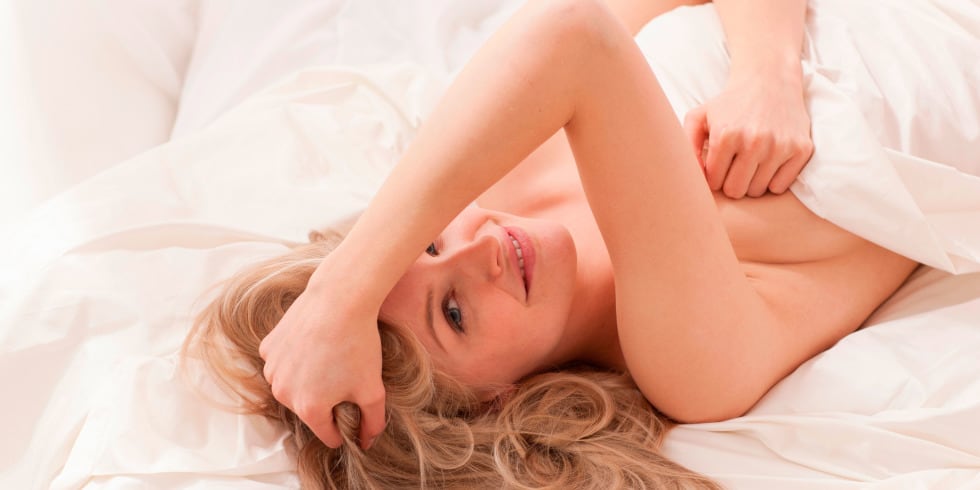 The 15 Best Porn Sites for Women
Date: July 22, 2015
Author: Jill Hamilton
As we all know (because we are women), women enjoy porn just as much as guys do. But it's shockingly hard to find good porn in which the woman is actually enjoying herself in a realistic way, and doesn't make you feel bad or sad or just not horny at all. If you don't want to mess up your Google search results by getting deep into some porn searches, I've gotten especially picky and reviewed the best 15 sites for woman-friendly porn. Sites are rated on a scale of 1 to 5, 1 being Ron Jeremy (sorry, man), 5 being James Deen (mmm). Now let's broaden our horizons, shall we? (Not too broad though — this is going be an entirely urine-free list. Sorry.)
---
bustle.com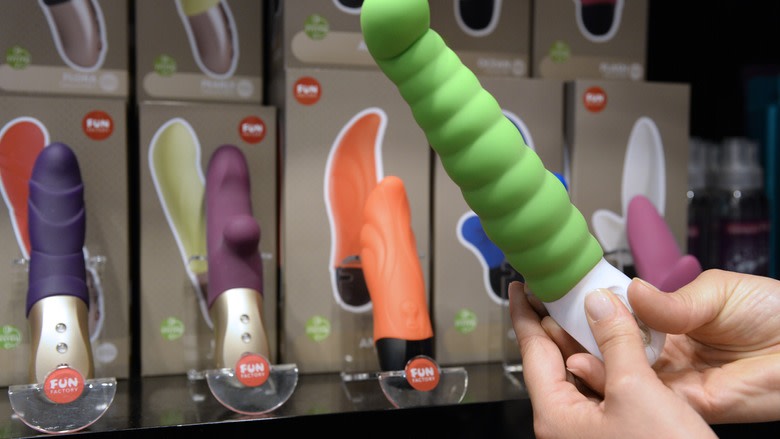 5 Cheap Sex Toys For Better Orgasms, Because Babes On A Budget Deserve To Get Off, Too
Date: July 16, 2015
Author: Rachel Khona
I know what it's like to be a budget babe. I've been known to run like the wind just to score a free bottle of water. Sex toys are no different. Finding the right sex toy on a budget can seem akin to looking for a cheap apartment in New York. Very tricky but not impossible. God knows it's just as important. After all, this is something you're going to stick in your vagina (or maybe your butt). Or his penis. Or both! This is way more difficult than shopping for new shoes that fit.

There are many questions to ask yourself, are you going to use this with a partner? Solo? Do you live alone? Will you travel with it? Are the walls so thin the neighbors can hear when you fart? Decisions, decisions! Thankfully, there are more sex toy options out now than ever before, and it's totally possible to find cheap yet effective sex toys. It's time to treat your self! On a budget of course. From cock rings to handcuffs —heck, even nipple clamps— here are some cheap sex toys you should know about. And, if all else fails, you've always got your electric toothbrush. Juuuuust kidding!.
---
autostraddle.com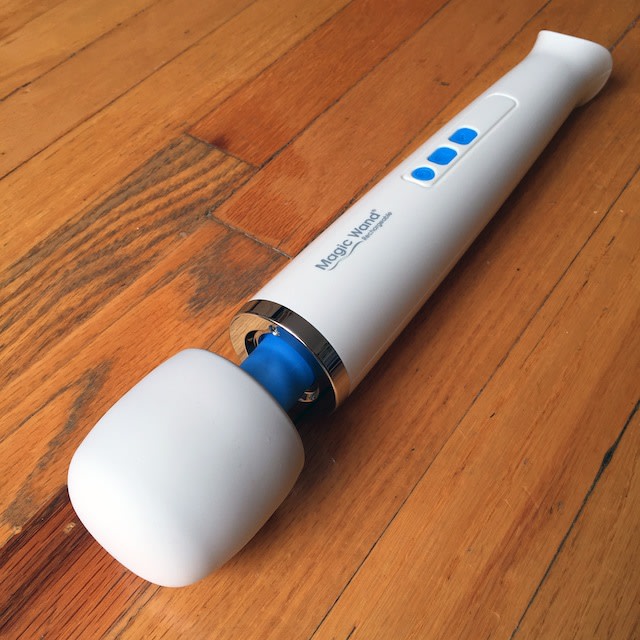 Anonymous Sex Toy Review: The Magic Wand Is Now Rechargeable
Date: July 7, 2015
Author: Anon
AUTOSTRADDLE ANONYMOUS SEX TOY REVIEW #53:
It's our 53rd Autostraddle Anonymous Sex Toy Review! Over the last few years, sex toy companies and stores have asked us to review their toys in exchange for, you know, their toys.

This week, one of our anonymous reviewers tried out the Magic Wand Rechargeable, sent by to us by Good Vibrations....
---
modernluxury.com

The Best Places to Shop in SF in 2015
Date: June 19, 2015
Sex Toys: Good Vibrations 603 Valencia St. (Near 17th St.),
415-503-9522

Good Vibrations provides a more comfortable and straightforward shopping experience than most designer boutiques—which is saying something, considering this mini-chain sells floggers and anal plugs. Though the grande dame of sex shops has been a mainstay since the '70s, it's evolved comfortably into the 21st century. The store is well lit, orderly, and easy to navigate...
---
womenshealthmag.com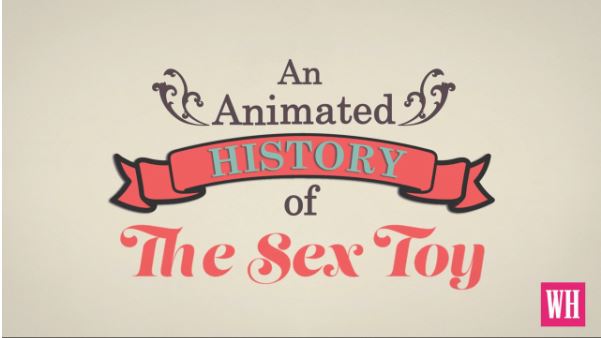 From Stone Dildos to Bondage Gear: Watch the Evolution of the Sex Toy
An Animated History

Date: May 20, 2015
Author: ZAHRA BARNES
Sex toys as you know them have a long and twisted history. Since horniness was often seen as a deviant medical issue to be solved, many important sex toy developments are hard to pin down. "It's challenging to get a definitive history of the sex toy because it usually hasn't been something that's acceptable to research," says Carol Queen, Ph.D., staff sexologist at Good Vibrations and curator of the Antique Vibrator Museum. With that said, what researchers do know is pretty freaking fascinating:
---
Bustle.com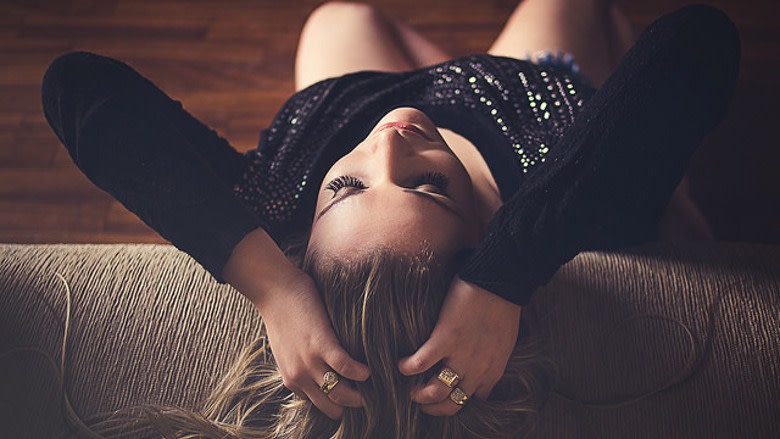 What Do You Masturbate To?
9 Women Share What They Fantasize About, From Money To Homemade Porn

Date: May 12, 2015
Author: Amanda Chatel
Because it's International Masturbation Month and all about loving yourself and getting yourself off, we asked some Bustle readers to share their best ways to get turned on. Here's an important fact: women masturbate. Even if they're not completely comfortable with admitting to it for whatever reason ― religion, conservative upbringing, feelings of guilt ― the fact is 92 percent of women masturbate. In fact, people of all relationship statuses masturbate and with 69 percent of people are discussing it with their friends, more people than ever are talking about it. This is a great thing, of course, because masturbation is awesome. Masturbation makes people happy.

On December 9, 1994, President Bill Clinton, of all people, canned Surgeon General Jocelyn Elders, for suggesting that sex ed classes include masturbation, (among other "groundbreaking" ideas like distributing condoms in school and the importance of abortion access.) In response to the totally insane move on the part of Clinton, clearly fueled by griping from Conservatives, the following May, in honor of Elders being so badass and ― gasp ― realistic in regards to the importance of masturbation and the teaching of it, Good Vibrations, declared May 7, 1995 National Masturbation Day. Since then, it has grown from just one day, to a whole month of recognizing just how great and essential to human sexuality masturbation is.
---
YourTango.com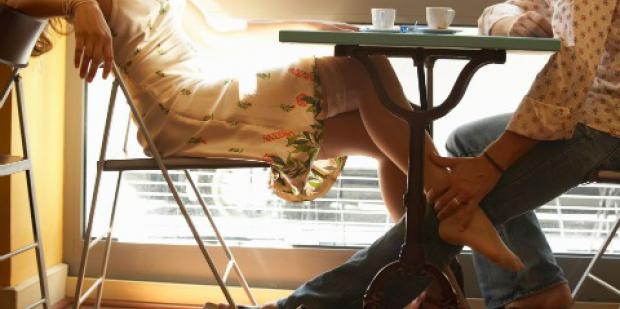 National Masturbation Month? Hubba Hubba

Date: May 2015
Author: Catherine Behan
Never has there been a better time to shine a bright loving light on the art of self pleasuring.

Ever since,former Surgeon General Joycelyn Elders got fired for having the guts to suggest that masturbation be taught as part of sex education 20 years ago, GoodVibrations.com, the no question hottest lady friendly sex toy shop online has led the way in the celebration of solo sex.

Even though it has been 20 years since that day, as a 62 year old solo sex expert, I still find it very difficult to talk about my orgasmic life with my friends. Most blush, turn away or wince at the mere whisper of the word...masturbation.

I think that is a crime. Solo sex is great sex. Solo sex is also safe sex. Orgasms are a natural human experience everyone should have whenever they want. That doesn't necessarily mean find a partner. Did you know over 50% of population in the US is single. There is more forced abstinence going on than ever.
---
SFGATE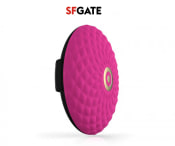 Good Vibrations marks 20 years of "solo efforts"

Date: April 30, 2015
Author: Carolyne Zinko
Whether you need it or not, Good Vibrations is giving you permission to go it alone, again. San Francisco's woman-friendly sex shop on Friday, May 1, will celebrate 20 years of efforts to blast cultural taboos stemming from its 1995 decision to designate the month of May as "International Masturbation Month."
The celebration was created for political reasons: U.S. Surgeon General Joycelyn Elders was fired following a firestorm of criticism by conservatives after she suggested that discussion of sexual self-pleasure might have a role in sex education classes.

"It was a distinct honor to meet Dr. Joycelyn Elders in person and tell her about how we celebrate her bravery and commitment to sex education every year during May. She was touched and flattered for the recognition and I was elated to be able to thank her for her tireless efforts and life's dedication to sexual health," said Jackie Rednour-Bruckman, executive vice president of Good Vibrations, in an email. She met Dr. Elders at Good Vibrations' sponsored sexuality conference, CatalystCon.
...
---
Cosmopolitan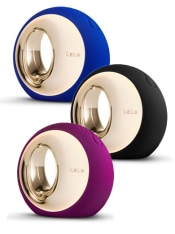 5 Sex Things You Don't Need a Guy For
If there's ever a man shortage, your orgasms will still survive.

Date: March 9, 2015
Author: Lane Moore
1. Anal sex. If you're freaked out by the prospect of asking some random guy you met on Tinder to gently, *gently*, put his dick in your butt so you can see if that's something you're into, that's totally understandable. So just do it yourself, girl! Grab a dildo that's fairly narrow...
2. Oral sex. I have legit stayed in unfulfilling dating scenarios just because I did not want to give this up. Fortunately, you can still kind of do this on your own with the LELO Ora ($169, GoodVibrations.com). I'm not gonna lie, it's not 100 percent as good as oral sex is, but what machine could be? However, there is a button that moves around like a little metal tongue and once you find a setting that works for you, it's at least a lot closer to feeling like someone's going down on you than just putting a vibe on your clit.
...
---
Bustle
11 Adventurous Sexy Things Anyone Should Try On Valentine's Day, Because Spicing Things Up Doesn't Have To Be Scary
Date: February 2015
Author: LARA RUTHERFORD-MORRISON
Some people hate Valentine's Day because they think it's a soul-crushing travesty designed purposefully to make people feel inadequate, but a lot of folks don't like it simply because they aren't into the traditional Valentines Day stuff: They couldn't care less about candlelit dinners or champagne or flowers or chocolate or stuffed bears wearing sashes that say "I love you Bear-y Much." But they might be more into it if Valentine's Day were celebrated less by cheesy gifts and more by awesome sexytimes.

Whether the usual Valentine's stuff is your thing or not, there's no reason not to take the holiday as the opportunity to do something new in the bedroom. If you and your significant other are already hardcore into kinky shit, well…you've probably got yourself covered. But if you're on the vanilla side (nothing wrong with that, honestly) and looking to spice things up a bit, the following list might give you a place to start.
---
the guardian
Greener sex? Condoms now come in a spectrum of earth-friendly tones
Date: February 16th, 2015
Author: Matt Wheeland
If green is your thing, consider yourself in the golden age of sex products. Condoms, in particular, are in the midst of a sustainable renaissance.

"If it wasn't a big challenge, then it wouldn't be much fun." So says Jeffrey Hollender, founder and ex-leader of Seventh Generation and current co-founder and CEO of sustainable condom company - wait for it - Sustain.

Sustain condoms advertise the company's responsible sourcing of the rubber to make latex, the Fair Trade-certified facility that manufactures those condoms — with no toxic chemicals in the end product — and the company's donation of 10 percent of pre-tax profits to women's health and reproductive services.

Hollender knows a thing or two about getting out in front of big issues, having grown Seventh Generation to $150m in revenues per year while also developing and even creating the market for greener cleaners.
---
The Bold Italic
5 THINGS SF'S KINK COMMUNITY WANTS YOU TO KNOW ABOUT "FIFTY SHADES OF GREY"
Date: February 16th, 2015
Author: Molly Sanchez
The Fifty Shades of Grey franchise has became a pop culture phenomenon fueled by equal parts fandom and furor over its kinky storyline. It was an suburban porn sensation when it came out in book form and the movie launch last weekend only further ignited talk over the BDSM focused relationship of its main characters. The movie set records, raking in $81.7 million in sales and boosting it among the top debuting R-rated movies in history, according to Variety, so discussions over its erotic themes aren't going away anytime soon.
I recently checked in with the smart and sex-savvy folks in San Francisco's kink scene to weigh in on the sensation and discovered five main themes to the things the book, the film, and the public are getting wrong.
Christian Grey is a pretty bad dude
"He's textbook bad-news boyfriend," says Kirstie Haruta, a sex educator and sales associate at Good Vibrations. Haruta didn't finish the book, but then one doesn't have to get too far into Fifty Shades to discover his creepy behavior. He keeps finding excuses to pop into Anastasia "Ana" Steele's life, showing up at her work and her house uninvited and literally tracking her cellphone.
---
Salon
"50 Shades" of coercive sex: The movie is even worse than the book
Date: February 13th, 2015
Author: Tracy Clark-Flory
Image credit: Dakota Johnson and Jamie Dornan in "Fifty Shades of Grey" (Credit: Universal Pictures)
There is a scene toward the end of the movie "Fifty Shades of Grey" in which Christian Grey whales on a naked Anastasia Steele with a belt. Tears roll across the bridge of her nose. She has the rigid countenance of someone enduring unwanted torture. Afterward, angrily, she tells him, "You will never do that to me again!" He, on the other hand, is flushed and sweaty and has the look of a guy who has just jizzed in his pants.

America's hot new record-breaking sex flick, everyone! It is just the date movie our puritanical — and yet super rape-y! — culture deserves.

Of all the unsexy sex scenes in "Fifty Shades of Grey" — seriously, "Frozen" was more arousing — this one in particular stands out. That's because it typifies everything that the movie, and the book, gets so horrible wrong about consent. I went into a screening this week hoping that maybe, just maybe, the movie would fix what the book got so backward about BDSM. After all, much ink has been spilled on that topic, as well as on Anastasia and Christian's broader abusive relationship dynamic. The moviemakers had an enormous heads-up — one bigger than the absurd skyscraper the fictional Mr. Grey resides in — about these issues. I thought, you know, maybe they would smartly correct a couple troubling things while still preserving the frisson that has made the story so popular.
---
AVN
Valentine's Day Confidential: Advice from Some Real Experts
Date: February 13th, 2015
...The Good Vibrations brand is all about education, communication, and deserving pleasure as well as authenticity around becoming your true sexual self. And at the end of the day sometimes you can be really tired from running a company no matter how great it is sooooo it's important to eke out a balance especially with my wife of 22 years that it's fun to still be curious and playful and use my discount on trying out new sex toys we sell ;)

It's ironic because here we are in Valentine's week, busiest week of the year at work and we are pushing romance and hot tips and tricks and 2 of our kids got the stomach flu...we are all hoping to rally by Saturday and my plan is to escape for a few moments with her and have some laughs and intimate sweet moments to reconnect. Then it's time to be wildly inappropriate in the back of a car or get a hotel room or restaurant bathroom. We are still hot for each other so letting her know what I would like to do when I get home from work even if it doesn't happen because a child is sick and sleeping in your bed—you can put the idea out there and have fun with the anticipation and longing. ha ha. —Jackie Rednour-Bruckman, executive vice president, Good Vibrations
---
Refinery 29
So You Want To Try Pegging
Date: February 6th, 2015
Author: Hayley Macmillen
The best scene in this week's episode of Broad City on Comedy Central hinges on a bedroom miscommunication. When Abbi finally finds herself in bed with her cute, bearded neighbor Jeremy, she suggests — as one does during sex — that they switch it up. Jeremy's eyes light up and he hurries to his dresser to retrieve...a bright green, custom-made, strap-on dildo. Oh, you meant switch positions, he realizes with embarrassment when Abbi freezes in shock. But, Abbi's game — and for the first time, she tries pegging.

Pegging, for the uninitiated, is the sexual practice in which a woman penetrates a man's anus with a strap-on dildo. The term "officially" entered the lexicon in 2001, when it won a contest Dan Savage hosted to name the act. Maybe you love pegging, maybe it doesn't interest you at all, maybe you're not quite sure how you feel — but if it's something that you and your partner are curious to try, then by all means, go for it. We reached out to our friends at Good Vibrations and Babeland to glean a few tips for the novices among us. "We've been talking about and educating our customers on pegging since the 1980s," Good Vibrations' Product & Purchasing Manager Coyote Days tells us, "though it wasn't until the 1990s and early 2000s that the notion of male anal pleasure began to show up in the media (remember the scene in The Sopranos when Janice Soprano pegs her lover Ralph Cifaretto?)." Pegging, Days says, "is linked to stimulation of the prostate, [which] can be incredibly pleasurable for many men."
---
SFGATE
Fifty Shades of your mom in leather handcuffs
Date: February 4th, 2015
Author: Mark Morford
Talk about your mixed blessings.

It's well known to be one of the tackiest, worst-written pieces of pseudo-erotica ever, leading to what looks to be one of the schlockiest movies, featuring a pair of lead actors who clearly hate each other, filmed by a director who fought with E L James all the way through, all tied to a massive wave of "naughty" marketing that is right now hitting full, slippery, spanking stride, for better and all kinds of worse.

But if there's one upside of the Fifty Shades of Grey Valentine's Day marketing onslaught, it's perhaps the nice upsurge of business to be enjoyed, albeit briefly, by the long-beleaguered sex toy industry. Don't you think?
---
Racked
Mapped: Non-Skeevy Sex Shops for When You're Feeling Saucy
Date: February 4th, 2015
Author: Robyn Hagan Cain
Some people spend the weeks leading up to Valentine's Day shopping for chocolates, jewelry, and flowers. Others prefer more recreational gifts. If you fall into the latter category, but don't know where to start, we've mapped the city's most reliable sex shops in geographical clusters. Skeeviness, of course, is a relative concept, so some of you may prefer to shop these spots online. If that's the case, just remember that most of the websites are incredibly NSFW.
---
Salon
Sex shop crimes: How vandals, creeps and violence threaten our neighborhood vibrator peddlers
Date: February 3rd, 2015
Author: Rachel Kramer Bussel
It was past midnight at Self Serve, the Albuquerque, New Mexico, sex toy store where owner Matie Fricker had stayed behind to catch up on paperwork after teaching a class on cunnilingus, when a rock came hurtling through her window. "It was really fast and really hard. It shot glass all over the store," Fricker told Salon. "It terrified me; I have PTSD and it triggered that."

No one was hurt, but the shattered window did more than just startle Fricker — it threatened to shut down Self Serve, which has been open since 2007, late last month. Fricker didn't have the cash on hand to cover the cost of repairs and additional security. Instead of shuttering her doors, she's fighting back by launching a crowd-funding campaign via GoFundMe to purchase a new window and security cameras, which, as of press time, is very close to meeting its $7,000 goal (any additional donations beyond their goal will be used as a "rescue fund").

Fricker doesn't know who's behind the vandalism — her sixth such incident since last August alone — and doesn't expect the Albuquerque Police Department to be of much help. "All the police reports we've filed have had zero follow-up from our local police department," Fricker said.

(This is not the case for all sex toy stores; Good Vibrations executive vice president Jackie Rednour-Bruckman told Salon, "One of our busiest stores is located across the street from a police station and we have a great relationship with the staff there.")
---
The Daily Dot
How one woman is fighting depression with a public orgasm quest
Date: January 19th, 2015
Author: EJ Dickson
Crista Anne is a mom of three, a Packers fan, a blogger, and the founder of Dildology, an adult novelty consumer advocate website that's sort of like Yelp for sex toys. And like 6.7 percent of adults in the United States, she also suffers from chronic major depressive disorder. Early on in her life, however, she figured out a novel way to fight her depression: masturbation. "I came out of the womb depressed, but I also came out of the womb with a hand on my clit," she told the Daily Dot via email. "It's pretty much stayed there ever since."
---