2011 Archive
Current Press Archive: 2017 |2016 |2015 | 2014 | 2013 | 2012 | 2011 | 2010 | 2009 | 2008 | 2007
---
Greenbiz.com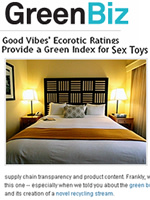 Good Vibration's Ecorotic® Rating System Featured on Greenbiz.com
Date: December 17, 2011
Title: "Good Vibes' Ecorotic® Ratings Provide a Green Index for Sex Toys"
Author: Leslie Guevarra
Summary: In a sea of green, Greenbiz.com distinguishes Good Vibrations' Ecorotic® rating system as a valuable tool for those looking for sustainability in the bedroom.
"With so many companies trying to shed more light on the contents of their products, from building materials to children's toys, it should be no surprise that the efforts also extend to adult toys.
San Francisco-based Good Vibrations, a purveyor of adult toys since 1977, now has an Ecorotic® Rating System for its line of sex toys, aids and accessories whose contents and packaging are easier on the environment. It's part of an initiative Good Vibes calls Sustainable Sex.
[Good Vibrations] noted that spring fever can strike even in the depths of winter and when it does, the green-minded adult can consider the company's eco ratings for products. The ratings are based on six factors, each of which is equal to one green leaf. The more leaves, the more eco-friendly the item."
---
XOJANE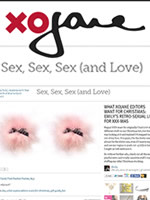 Good Vibration's Sexy Gifts Featured on XOJANE.com
Date: December 20, 2011
Author: Emily McCombs
Title: "What xoJane Editors Want for Christmas: Emily's Retro-Sexual List for XXX-Mas"
Summary: XOJANE's saucy sex editor Emily McCombs presents her favorite sexy gifts to inspire the generosity of the spirit. And a few chuckles. Good Vibrations tops the list with feather pasties and a great book.
"Happy XXX-mas! So originally I had a lot of different stuff on my Christmas list, but then I was looking at it and realized I'd stepped too far out of my box. You guys, I'm the slutty one. I'll always be the slutty one, even if I marry my boo and use my vagina to push out 15 billion babies. I might as well embrace it. Nippies Candy Pink Feather Pasties, $32 Because why not?
"Hos, Hookers Call Girls & Rent Boys: Professionals Writing on Life, Love, Money and Sex," $15.95 I love books about sex work, and this one includes an essay from my friend and xo writer Melissa Petro."
---
Glamour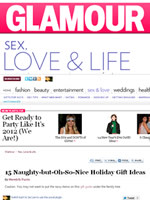 Good Vibration's Sexy Gifts Featured on Glamour.com
Date: December 19, 2011
Author: Meredith Turits
Title: "15 Naughty-but-Oh-So-Nice Holiday Gift Ideas"
Summary: Glamour has assembled sexy gifts for your special someone this holiday season, and features Good Vibrations special gifts for him.
"Caution: You may not want to put the sexy items on this gift guide under the family tree."
---
Curve Magazine
Curve Includes Sexy Holiday Gifts From Good Vibrations
Date: November 22, 2011
Title: "2011 Holiday gift guide: Sexy Sampler"
Summary: Curve's holiday round up of sexy treats includes the elegantly pleasurable Calla vibrator, waterproof, beautiful, and Ecorotic®!
"The holiday season is here and with it all the joy—and stress—of shopping for the perfect gift (that won't bust your budget). But have no fear, because the little helpers here at curve have you covered with 77 hand-picked stylish, sexy and smart gifts, sure to thrill every lezzie on your list."
The Calla waterproof silicone vibrator is pretty and perfect for internal and external stimulation. Five speeds, three pulsation patterns (and a turbo button!) plus its ergonomically-designed loop handle guarantees a great ride. Rechargeable, waterproof, ecofriendly. ($108, goodvibes.com)"
---
San Francisco Bay Guardian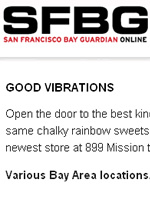 Local, Budget-Friendly Holiday Gifts from Good Vibrations
Date: November 22, 2011
Title: "HOLIDAY GUIDE 2011: 27 local presents for $10 and under to kickstart your holiday shopping spree"
Author: Aly Walansky
Summary: The San Francisco Bay Guardian rounded up the top local gifts under $10 and the Candy Nipple Tassels at Good Vibrations top the list.
"Open the door to the best kind of trouble with these dangling pasties, made from the same chalky rainbow sweets as traditional candy necklaces. Swing by Good Vibe's newest store at 899 Mission to check out the sex toy vanguard's downtown flavor. Various Bay Area locations. www.goodvibes.com"
---
SheKnows.com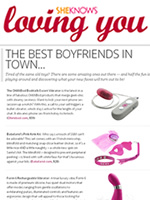 SheKnows Encourages Experimentation with Toys
Date: November 22, 2011
Title: "2011 Girls Just Want to Have Fun: Our Favorite Toys"
Author: Aly Walansky
Summary: SheKnows.com assembles a hot new crop of toys to experiment with. These toys show the range of products and include two of Good Vibrations' best sellers.
"The Best Boyfriends In Town...Tired of the same old toys? There are some amazing ones out there -- and half the fun is playing around and discovering what your new faves will turn out to be! Hitachi Magic Wand isn't for the fainthearted. This is a 2-speed, high-powered wand that can be set to speed as fast (6,000 rpm) or as slow (5,000 rpm) as you want -- and the electric DC operation in the device allows for constant and long-lasting power. If you're feeling brave, you can buy attachments that'll kick it up even another notch. (Goodvibes.com, $52)"
---
Autostraddle.com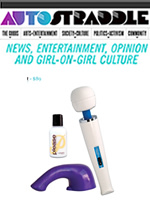 Autostraddle Reviews Sexy Holiday Kits From Good Vibrations
Date: November 27, 2011
Title: "AUTOSTRADDLE ANONYMOUS SEX TOY REVIEWS #10 & #11"
Summary: Autostraddle reviews several holiday gift kits from Good Vibrations and finds a few new favorites.
"It's our tenth Autostraddle Anonymous Sex Toy Review! Today we have two Kits from Good Vibrations to review for you. GoodVibes has a huge selection of kits
which make really fantastic holiday gifts. We'll be reviewing two of those for you today!
The Butterfly Effect wearable vibrator made me feel super sexy to strap on, thought it was a bit buzzy for my preference. Still, I really liked that I could surf porn with two hands while I used it.
What makes The Magic Wand's vibrations so amazing? That's part of the "neck massager"'s mystery and enduring legacy. It's strong enough to be used outside of one's clothing, which is a bonus if you're worried your roommate could show up at any moment and you don't wanna mess around with your pants. I estimate I could probably orgasm from this thing in three minutes or less. It definitely lives up to its reputation."
---
Gizmodo.com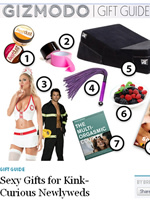 Gizmodo Recommends Kinky Treats from Good Vibrations
Date: November 26, 2011
Title: "Sexy Gifts for Kink-Curious Newlyweds"
Author: Brent Rose
Summary: Gizmodo rounds up the perfect kinky accoutrements for newlyweds and kink enthusiasts, including edible body powder, bondage tape, suede whips, sex furniture, couples rings and more.
"You finally found that special someone, settled down, and tied the knot. This is the one person you're going to be having sex with from here to eternity. Here are ten gifts to add some kinky spice to forever.
1. Lust Dust Edible Body Powder: Flavored lube? You can sweeten the goo all you want, but in the end, you've still got a mouth full-o'-lube. Ew. Go with mild honey Lust Dust instead. It's all natural, and it actually tastes good. (Trust us.) Sprinkle a little on your partner and let the buffet begin. Flavors include honey vanilla, and chocolate strawberry. $8.50 [Good Vibrations]
2. Bound To Please Bondage Tape: Tying up your partner can be very sexy. Using tape that tears at the skin and hair: not so sexy. Super-strong, reusable PVC bondage tape to the rescue! This stuff only sticks to itself, which means you can focus on the good pain. Rock this tape while you get your world rocked. $8 [Good Vibrations]..."
---
XO Jane
Good Vibrations' Sex Positive Porn Featured in XOJane
Date: November 14, 2011
Title: "Queer, Feminist, Anti-Racist PORN?! It's Not a Contradiction, It's An Actual (Awesome) Thing"
Author: Sheerly Avni
Summary: XOJane writer discovers progressive porn through Salacious, a sex-positive porn publication that is made by and for queer people, and through it a world of sexual positivity, including Good Vibrations.
"I don't know about you, but until adulthood I had no idea there was such a thing as progressive porn. Happily I've since discovered stores like Good Vibrations, podcasts like Savage Love, sites like CrashPadSeries.com, and of course activist educators (and pornographers) like Tristan Taormino (who really deserves a separate post all her own). Whether or not you agree that the terms "feminist" and "pornography" can go hand in hand, it's indisputable that there's so much more out there in terms of conceptions and visions of sex than what "mainstream" porn culture would lead us to believe. There's more to sex than the pleasure pursuit of heterosexual males, and that's why I'm thankful that publications like Salacious exist."
---
San Francisco Magazine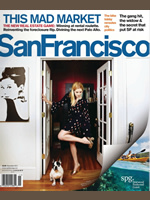 San Francisco Magazine Highlights Good Vibrations' Indie Erotic Film Festival
Date: November 2011
Title: "Good Clean Dirty Fun"
Author: Sheerly Avni
Summary: SF Magazine reviews and revels in the fun show at Good Vibrations' Indie Erotic Short Film Competition at the Castro Theatre. From the frisky pre-party to the international showing of shorts MC'd by Peaches Christ and Dr. Carol Queen, this film fest is a uniquely San Francisco tradition of sexy fun.
"This fall's Good Vibrations-sponsored Short Erotic Film Competition, at the Castro Theatre, signaled a new era for this feisty event, which started six years ago as a small local affair. For the first time, international finalists outnumbered domestic ones – and to tast the excitement, the crowd was in full-Castro form. …the real party was downstairs in the theatre, where 800 attendees voted for the best Indie Erotic Short Film of the night. Of course, the toughest competition came from the irreverent and often scatological onstage banter of a trio of drag queens, led by the legendary Peaches Christ and moderated – or rather, refereed – by the equally legendary Carol Queen."
---
BUST Magazine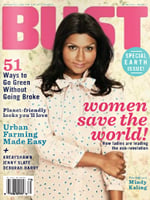 Choosing Your First Vibe? BUST Magazine refers readers to Good Vibrations
Date: October/November, 2010
Title: "What's the Buzz? Pointers for Procuring your Very First Vibrator"
Author: Denisen Hartlove
Summary: Choosing your very first vibrator can be daunting, but it can also be fun if you have a little know-how. Hartlove runs down the basics and recommends a female-friendly retailer like Good Vibrations.
"Gone are the days when women had to sneak down a dark alleyway to buy a vibrator from a creepy guy in a grimy, low-lit store. Today, women-owned adult-toy coutiques and female-friendly online shops provide a range of options for gals ready to explore new pleasure territory. …Whether you're young or old, straight or gay, salesclerks in stores like Good Vibrations are never judgmental. Questions you might think are embarrassing are ones they field all day long, and they're great at providing helpful, straightforward answers."
---
Toronto Star
Good Vibrations' Antique Vibrator Museum Featured in Toronto Star
Date: September 21, 2011
Title: "Toronto's digging the good vibrations"
Author: Nancy J. White
Summary: The history of the vibrator is part of the zeitgeist, concludes the Toronto Star, featuring a slideshow of Good Vibrations' Antique Vibrator Museum and interviews with Staff Sexologist Dr. Carol Queen.
"Women patients didn't know that doctors were giving them orgasms and the doctors likely weren't clear on the concept either, explains sexologist Carol Queen, museum curator of antique vibrators at San Francisco's Good Vibrations sex toy store. "They just saw the response that seemed to help the symptoms and that was enough," says Queen.
"It must have been an interesting moment when women realized they could do for themselves what a doctor had been doing," muses Queen. The hysteria induced today is strictly of the ha-ha sort: Vibrators, you're ready for your close-up."
---
xojane.com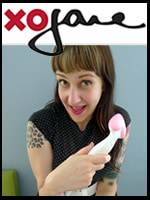 XOJANE Reviews the HeartOn Vibrator from Good Vibrations, "Finally, a vibrator fit for princesses like us."
Date: September 27, 2011
Title: "I Have a 'Heart On!' Get It, Guys? Get It?"
Author: Emily McCombs
Summary: Sassy sex columnist Emily of xojane reviews the HeartOn vibrator, declares it fit for a princess.
"But as soon as the HeartOn Waterproof Wand Vibrator from Good Vibrations crossed my desk, I knew it would find a happy home up in my lady business. It's adorable! Like something a fairy would masturbate with. Those little buttons on the front turn the vibe on and off and let you cycle through 6 different modes -- 3 vibration speeds and 3 pulse speeds.
… if you prefer light, fluttery vibrator kisses to the revving engine variety, or want to play with vibration during partner sex without quickly and efficiently orgasming, as I prefer, you won't have those issues. Plus, cute! Ask for it (or give it) for Valentine's Day!"
Boston Daily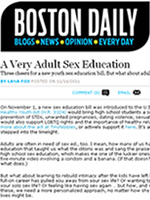 Adult Sex Ed From Good Vibrations' Featured in the Boston Daily
Date: November 16th, 2011
Title: "A Very Adult Sex Education"
Author: Lana Fox
Summary: Following the introduction of The Healthy Youth Act (H.R. 3324) in the U.S. House and Senate, which would bring high school students a sex education that covered prevention of STDs, unwanted pregnancies, dating violence, sexual abuse, LGBTQ rights and bullying, the author considers the quality of adult education for Americans today. She finds Good Vibrations Brookline store a wonderful sex-positive resource for education, products, and workshops.
"Adults are often in need of sex ed., too. I mean, how many of us had a high school sex education that taught us what the clitoris was and sang the praises of lube? …But what about learning to rebuild intimacy after the kids have left home? Or realizing that your full-on career has pulled you away from your sex life? Or wanting to bring fire and freshness into your solo sex life? Or feeling like having sex again … but how, and with whom? At times like these, we need a more personalized approach, no matter how shy or brazen the rest of our sex lives might be.
Well, there are lots of options. You can choose individual or couples therapy if you want to refresh a relationship, or gain the confidence to feel sexual while you're solo. Alternatively, you might open new possibilities by taking sexy classes that suit your needs. Keep your eye out for one-night courses with Good Vibrations in Brookline, and Erotic Writing classes at Grub Street, Boston."
---
---
Salon.com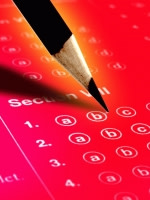 Good Vibrations' Dr. Carol Queen Weighs in on the Standardized Sex Test
Date: September 27, 2011
Title: "A Sex Exam – For Adults "
Author: Tracy Clark-Flory
Summary: In response to the proposed standardized sex ed test for kids in Washington, D.C., Salon author Tracy Clark-Flory composes a quiz for adults, and Good Vibrations Staff Sexologist Dr. Carol Queen helps with the questions.
"Last week, news broke that Washington, D.C., will require kids in public schools to complete a standardized sex ed test -- the first of its kind in the nation. …So, I decided to call upon some experts in the fields of sex research and education to help devise a multiple-choice exam for grown-ups, one that incorporates the key knowledge they find most lacking in the real world -- but without being a total snooze.
Before we begin, allow me to introduce you to my co-quizmistress, Debby Herbenick. She's a sex educator at the Kinsey Institute and associate director of the Center for Sexual Health Promotion, and she was generous enough to let me pilfer questions from her books "Because It Feels Good" and the upcoming "Read My Lips: A Complete Guide to the Vagina and Vulva." Carol Queen, Good Vibrations' staff sexologist, and Heather Corinna, creator of the teen sex advice website Scarleteen, also offered some input from the sex-ed trenches. Thank you's all around.
Now, (stylus) pencils out!"
---
Salon.com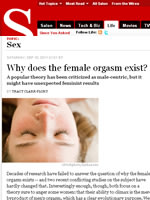 Good Vibrations' Carol Queen Weighs in on the Function of Female Orgasm
Date: September 10, 2011
Title: "Why Does the Female Orgasm Exist?"
Author: Tracy Clark-Flory
Summary: In the popular conversation about the biological function of female orgasm, Good Vibrations Staff Sexologist Dr. Carol Queen argues that it need not be mysterious or gratuitous, like the male nipple it has been compared to. She asserts that the analysis itself is troublingly mired in cultural bias that may not be scientific at all.
"Decades of research have failed to answer the question of why the female orgasm exists -- and two recent conflicting studies on the subject have hardly changed that. Interestingly enough, though, both focus on a theory sure to anger some women: that their ability to climax is the mere byproduct of men's orgasm, which has a clear evolutionary purpose. We may not have proof of this one way or another, but it's worth exploring the potential cultural implications.
Carol Queen, a legendary staff sexologist at Good Vibrations, isn't convinced that the female climax is an inherently enigmatic creature. "The idea that women's orgasm is mysterious is simply cultural, and it has developed in a culture that actively refuses to give its youth good information about sexual functioning, especially arousal and pleasure, and which is loaded with subcultures and communities that actively encourage fear of sex, shame, body image issues, confusion about what sex 'means,' and other responses that distance people from sexual possibility and pleasure," she says. "The idea that women have a difficult time having access to pleasure, or scientists can't imagine why on earth that pleasure is valuable -- that's just another layer of icing on this icky cake."
---
SF Bay Guardian Blog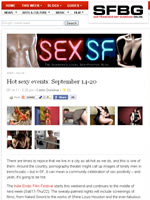 Hot sexy events: Good Vibrations Indie Erotic Film Festival in the SF Bay Guardian
Date: September 15, 2011
Title: "Hot sexy events: September 14-20"
Author: Caitlin Donohue
Summary: San Francisco Bay Guardian's sex blog lauds the educational and sex-positive powers of Good Vibrations Indie Erotic Film Festival, five nights of sexy cinema that is truly a San Francisco tradition.
"There are times to rejoice that we live in a city as alt-hot as we do, and this is one of them. Around the country, pornography theater might call up images of lonely men in trenchcoats – but in SF, it can mean a community celebration of sex positivity – and yeah, it's going to be hot.
The Indie Erotic Film Festival starts this weekend and continues to the middle of next week (Sat/17-Thu/22). The sweaty-palmed nights will include screenings of films, from Naked Sword to the works of Shine Louis Houston and the ever-fabulous short film competition, for which festival sponsor Good Vibrations has solicited snippets from around the world (New Zealand makes porn? Hooray!). New to skin flicking? Worry not because opening night of IXFF doubles as its own 101 course. Susie Bright, sex activist is putting her erotic film criticism to work for a showing of her American porn retrospective. She'll be speaking about the revolutionaries of pornography – maybe at the end of the festival you'll have learned other names she can add to her list."
---
xojane.com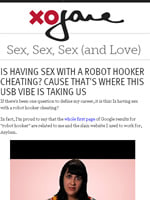 Good Vibrations' High-Tech Vibe Raises Questions About Sex with Robots
Date: September 1, 2011
Title: "Is Having Sex With a Robot Hooker Cheating? Cause That's Where This USB Vibe Is Taking Us"
Author: Emily McCombs
Summary: Sassy sex columnist Emily of xojane examines the moral implications of high-tech toys.
"Now that I have a vibrator that can be hooked up to my computer, the stage is fully set for a robot takeover. The rapid progression of modern technology has long left me concerned about human-robot sex ethics, so you can imagine my initial concern when sex-positive San Fran toy shop Good Vibrations hooked me up with the Mia Rechargable Vibrator, a little purple lipstick vibe that PLUGS DIRECTLY INTO YOUR USB PORT to recharge. Now? Meet future.
The possibly humanity-destroying vibe comes in "Petal Pink," "Deep Rose" and "Black" and has four stimulation modes. And it's one small step between putting this thing in your vag and inviting our robot overlords to enslave us. So I hope you enjoy it."
---
San Francisco Chronicle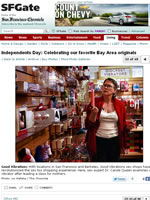 Good Vibrations is a Bay Area Original
Date: July 4, 2011
Title: "Independents Day: Celebrating our favorite Bay Area originals"
Summary: In honor of Independence Day, the San Francisco Chronicle rounded up 48 Bay Area originals that make our corner of the world special. Good Vibrations is included for having "revolutionized the sex toy shopping experience", and sharing sex positivity with the world.
"Good Vibrations With locations in San Francisco and Berkeley, Good Vibrations sex shops have revolutionized the sex toy shopping experience. Here, sex expert Dr. Carol Queen examines a vibrator after leading a class for mothers."
---
San Francisco Brides Magazine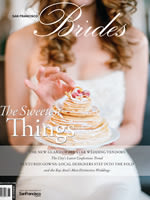 Good Vibrations Featured in S.F. Brides Bridal Guide
Date: June 2011
Title: "Marketplace: Good Vibrations for Favors/Gift Bags"
Summary: San Francisco Bridal Magazine recommends Good Vibrations as your trusted sexy resource for all your personal or bridal party needs.
"Whether you're looking for a fun, intimate gift for your bridesmaids, or grown-up toys for you and your lover, Good Vibrations offer a wide selection of high quality products, education and information for pleasure, health, and empowerment."
---
San Francisco Chronicle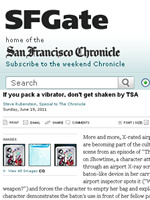 Traveling with Sex Toys 101
Date: June 19, 2011
Title: "If you pack a vibrator, don't get shaken by TSA"
Author: Steve Rubenstein
Summary: Know before you go which toys and accessories will get special attention from TSA, and heed Carol Queen's tips for traveling without shame!
"The Transportation Safety Administration, whose job it is to consider fully such matters, has decreed that vibrators are OK. The TSA says whips, chains, leashes, restraints and manacles are OK, too. Any law-abiding citizen has the right to carry any such device onto an airplane.
"'They sell vibrators at Walgreens,' said Good Vibrations salesman Mike Korcek. 'You can't get more mainstream than that. Remember, vibrators have been around longer than airplanes.'"
Whips and leather floggers are legal. Do not back down, says Queen. A simple "that's my whip" should suffice. Above all, whether carrying a vibrator or a shaft or a love potion or a whip, maintain your dignity. You have rights. The law is on your side. Remember the reason you brought the item in the first place.
"'Sometimes after a hard flight,' said Queen, 'what a woman really needs to do is go to the hotel and plug in.'"
---
ESSENCE Magazine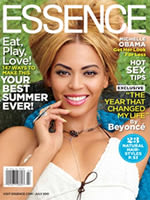 Essence Shares How To Have Hotter Nights with Good Vibrations
Date: July 2011
Title: "How to Have Hotter Nights - Undercover Ops"
Author: Amber J. Adams
Summary: Essence readers "road-test" the latest bedroom accessories and give the MiMi from GoodVibes.com a superhot rating!
"MiMi Rechargeable Waterproof Vibrator ($79, Goodvibes.com): It fits in the palm of your hand, but this vibrator with five settings packs a lot of pleasure into a small package. 'It's feminine and classy. I really liked it a lot,' says Adele, 53, of Philadelphia. 'I used it by myself but I will be using it with a partner.'"
---
SF Weekly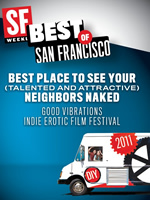 San Francisco Weekly Gives Two "Best Of" Awards to Good Vibrations
Date: May 18, 2011
Title: "Good Vibrations Wins Best Sex Supplies and Best Place to See Your (Talented and Attractive) Neighbors Naked for its Indie Erotic Film Festival"
Author: N/A
Summary: Each year the SF Weekly solicits votes for a variety of San Francisco features. This year Good Vibrations won an award for "Best Sex Supplies" and for our Indie Erotic Film Festival!
"Good Vibrations has been a San Francisco favorite since 1977 for good reason: It's always helped us learn about sex and sexuality outside of that yucky shameful place so many people put it, and it keeps us from taking it all too seriously. A great example is the annual Indie Erotic Film Festival, where the Good Vibes staff screens films from around the world depicting all variations of hotness in seven minutes or fewer.
Staff sexologist Dr. Carol Queen says the entries go way beyond amateur porn. "Instead of thinking of it as what your neighbors might do with a Handycam," she says, "think of it as what they might do if they had sophisticated equipment and the ability to storyboard their sex lives." And then there's the not-taking-it-all-too-seriously part. One of last year's entries was a sci-fi parody called The Filth Element. Another was a music video. Others depicted alternative takes on sexuality and relationships, including first-time same-sex encounters and a couple seeking a third person to join them.
The main event is preceded by an over-the-top party — last year's hosts were Queen and Peaches Christ, and there was mariachi music and burlesque dancers — as well as several days of indie erotica."
---
Scientific American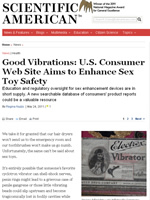 Sex Toy Safety Examined in Scientific American
Date: May 24, 2011
Title: "Good Vibrations: U.S. Consumer Web Site Aims to Enhance Sex Toy Safety"
Author: Regina Nuzzo
Summary: Education and regulatory oversight for sex enhancement devices are in short supply. A new searchable database of consumers' product reports could be a valuable resource
Scientific American examines the dangers of sex toys and the surprising lack of regulation around them, due largely to the sense of shame still associated with their use. Good Vibrations was the first adult retailer to eliminate phthalates from their inventory, and has always prioritized education and safe product use.
"We take it for granted that our hair dryers won't send us to the emergency room and our toothbrushes won't make us go numb. Unfortunately, the same can't be said about sex toys. …Education and regulatory oversight are in short supply. One possible villain: phthalates, a group of controversial plastic-softeners on California's Proposition 65 list of toxic chemicals, which has been linked with cancer, neurological and reproductive issues. In 2006 Greenpeace organizations in the Netherlands and U.K. called for the European Union to ban phthalates in sex toys.
Some shops, including Good Vibrations in San Francisco and Smitten Kitten in Minneapolis, have stopped carrying products with phthalates. Others, such as Babeland in Seattle, have started providing customers with information about products' materials and alternatives."
---
Cosmopolitan Magazine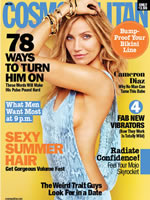 Cosmo Lauds Stylish Vibrators
Date: June 2011
Title: "What Your Bedside Table is Missing"
Author: Anna Davies
Summary: Cosmopolitan explores what the newest vibrators have to offer. A far cry from penis-shaped plastic toy of yesterday, new designers are creating vibrators that are sleek, stylish, and sophisticated tools of pleasure. Good Vibrations staff sexologist Dr. Carol Queen gives some tips for bringing your vibrator into partner play.
"Toys for Two: Alternate oral sex with vibrator strokes to his penis, or hold it in the palm of your hand as you stroke his shaft with your fingers, so your skin will convey the sensation to his penis, suggest Carol Queen, PhD, in-store sex educator at Good Vibrations, a sex-toy boutique in San Francisco."
---
New York Times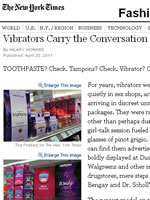 Vibrators Are Officially Mainstream
Date: April 21, 2011
Title: "Vibrators on a Shelf Near You"
Author: Hilary Howard
Summary: The New York Times explores the vibrator's transition into the mainstream and examines how popular culture and consumers have welcomed this once-maligned object. Good Vibrations' growth over the past 34 years is a testament to the enduring value of the mighty vibrator.
"For years, vibrators were bought quietly in sex shops, and later online, arriving in discreet unmarked packages. They were rarely discussed, other than perhaps during a late-night girl-talk session fueled by many glasses of pinot grigio. But now you can find them advertised on MTV and boldly displayed at Duane Reade, Walgreens and other mainstream drugstores, mere steps from the Bengay and Dr. Scholl's.
Carol Queen, who is the curator of the Antique Vibrator Museum and a staff sexologist for Good Vibrations, a sex-toy retailer since 1977 that bills itself as the "original clean well-lit place to buy vibrators," attributes more-honest discussions about sex and pleasure to fear of H.I.V./AIDS in the early 1990s, which led to frank discussions about condoms. She also mentioned a shift in published erotica at that time."
---
Fleshbot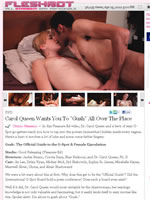 Fleshbot Gushes Over "Gush"
Date: April 15, 2011
Title: "Carol Queen Wants You to 'Gush' All Over the Place"
Author: Ottimo Massimo
Summary: Fleshbot gives a stellar review of the new Pleasure-Ed film from Good Releasing, " GUSH: The Official Guide to the G-Spot & Female Ejaculation."
"This is easily one of my favorite Pleasure-Ed videos. Dr. Queen doesn't overexplain things, her information is frequently summarized in subtitles, and there's enough dirty, squirty sex for those who don't give a damn about education. Maybe "Gush" isn't as hot and heavy as "Tristan Taormino's Expert Guide to Female Orgasms," but it's incredibly intimate, it comes with tons of thought-provoking extras, and frankly, it makes me want to run out and buy some towels and a Magic Wand for my lady."
---
---
Salon.com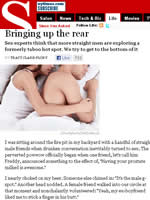 Salon Consults Good Vibrations Sexologists on "Pegging" Piece
Date: March 26, 2011
Title: "Bringing up the Rear"
Author: Tracy Clark-Flory
Summary: Salon explores the lessening of the anal taboo among straight men, and with it the practice of "pegging," or anal penetration of a man by a woman. Good Vibrations staff sexologists Dr Carol Queen and Charlie Glickman share their thoughts on the subject.
"Charlie Glickman, a Good Vibrations sex educator, told me that he believed "more heterosexual men are discovering prostate and anal play with their female partners than ever before." His colleague Carol Queen, a staff sexologist, says, "Lots of guys don't talk about [it], but do it anyway," and "plenty of heterosexual men include anal penetration in masturbation at least sometimes." In the years after her educational X-rated video "Bend Over Boyfriend" premiered in 1998, it was the shop's best-selling tape, and the top rental."
---
Red Tricycle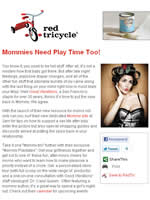 Red Tricycle Enjoys a Playdate at Good Vibrations
Date: March 26, 2011
Title: "Mommies Need Playtime Too"
Summary: Red Tricycle, a fabulous online resource for parents, reviews Good Vibrations Mommy's Playdates and finds them to be the perfect ingredient for a spicy sex life post-kids!
"You know it; you used to be hot stuff. After all, it's not a mystery how that baby got there. But after late night feedings, explosive diaper changes, and all of the other fun stuff that adorable bundle of joy came along with the last thing on your mind right now is most likely your Mojo. Well Good Vibrations, a San Francisco staple for over 30 years, thinks it's time to put the sexy back in Mommy. We agree. Get your girlfriends together and get out to one of these fun, after-hours mixers for moms who want to learn how to make pleasure a priority instead of a chore. Get a personalized store tour (with full scoop on the wide range of products) and a one-on-one consultation with Good Vibrations' staff sexologist Dr. Carol Queen. Often featuring a mommy author, it's a great way to spend a girl's night out. Check out their calendar for upcoming events."
---
Time Out Boston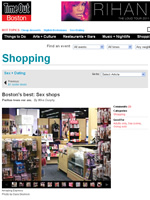 Good Vibrations tops Boston's Best Sex Shop list in Time Out Boston
Date: February 24, 2011
Title: "Puritan town our ass"
Author: Mike Dunphy
Summary: Good Vibrations tops Boston's Best Sex Shop list in Time Out Boston.
"Good Vibrations: For those timid about entering any sex shop, Good Vibrations is a great place to get started. Designed by women (but open to all), the store offers a well-lit, clean premises staffed by "sex educator sales associates" trained by two full-time sexuality PhDs who believe in "sex positivity" and that "sexual pleasure is everyone's birthright."

308A Harvard St, Coolidge Corner, Brookline (617-264-4400, goodvibes.com)
---
Salon.com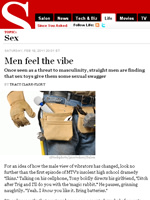 More Men Add Vibrators to their Sexy Tool Box
Date: February 19, 2011
Title: "Men Feel the Vibe"
Author: Tracy Clark-Flory
Summary: Salon.com explores the growing popularity of men incorporating sex toys into their bedroom repertoire. Once an emasculating concept, many men now boast of their sophistication and savvy by including sex toys in partner sex.
"It's only recently that sex toys became an accepted symbol of a man's sexual prowess. Once upon a time, vibrators were seen as posing a threat to masculinity -- something that might outperform, maybe even replace, men in the bedroom. But now they're seen as a useful item in a guy's toolbox, and many see them as no more emasculating than a power drill. It's not like 20-somethings are carrying around pocket vibes like condoms, but men are increasingly open to sharing the bed with them."
---
Betty Confidential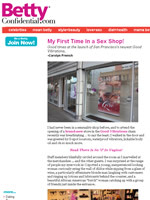 A Beautiful First Time
Date: February 14, 2011
Title: "My First Time in a Sex Shop!"
Author: Carolyn French
Summary: Betty Confidential's Carolyn French shares her experience at the Good Vibrations grand opening party – her first time in a sex shop!
"I had never been in a sensuality shop before, and to attend the opening of a brand-new store in the Good Vibrations chain recently was breathtaking … to say the least. I walked in the door and was greeted by G-spot locators, waterproof vibrators, lickable body oil and oh so much more. …All in all it was a fabulous evening and it gave me the opportunity to revise my opinion of sex shops in general. I've never been a very judgmental person, but the thought of toy stores for adults did carry some negative connotations (mainly because they are typically located in less than desirable sections of town).
I am happy to say that I will never again feel even the slightest bit iffy about walking into a sex shop! My night at Good Vibes was a memorable experience that both entertained and enlightened me.
---
BostonHerald.com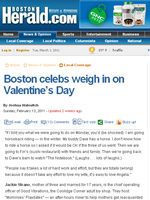 Jackie Strano Shares Valentine's Wisdom
Date: February 13, 2011
Title: "Boston celebs weigh in on Valentine's Day"
Author: Joshua Walovitch
Summary: BostonHerald.com asks local figures to share their thoughts on Valentine's Day and Good Vibrations COO muses on the importance of love.
"Jackie Strano, mother of three and married for 17 years, is the chief operating officer of Good Vibrations, the Coolidge Corner adult toy shop. They host "Mommies' Playdates" — an after-hours mixer to help mothers get reacquainted with their sexuality.
"Love is the power supreme. It rules everything. People should be more ruled by love than fear and then people would have a much better life. Bottom line is, it starts within, it starts with yourself. If you can learn to love yourself you can be a better person for everyone around you.'"
---
iVillage.com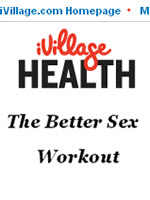 Better Sex Workout Consults Charlie Glickman of Good Vibrations
Date: February 11, 2011
Title: "The Better Sex Workout: 10 moves to help you reach new heights of ecstasy"
Author: Jessica Smith
Summary: iVillage.com offers 10 tips and exercises to enhance ones sexual pleasure. First up is Good Vibrations Education Manager, who explains the power of Kegels.
"Sex Sizzler: Kegels
Kegels specifically strive to strengthen the pelvic floor (also known as PC) muscles, which support your bladder, uterus and bowels.
How it Helps: "While the reason is still being studied, research has shown there is a direct correlation between well-toned PC muscles and the intensity of orgasms in both women and men", says Dr. Charlie Glickman, education manager for Good Vibrations. Many people find that keeping their PC muscles toned also increases the length of their orgasms, and some men find that their erections are also much firmer, he adds."
---
---
Betty Confidential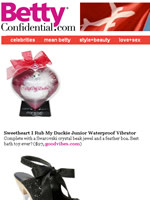 Show Yourself Some Love this Valentine's Day
Date: February 11, 2011
Title: "7 Girly Valentine's Day Presents to Give YOURSELF"
Author: April Daniels Hussar
Summary: Betty Confidential urges readers to be their own Valentine and put a buzz in the tub with a Valentine's-themed vibrating rubber duckie from Good Vibrations.
"Don't wait for someone else to buy you a treat! Show yourself some love. Sweetheart I Rub My Duckie Junior Waterproof Vibrator, Complete with a Swarovski crystal beak jewel and a feather boa. Best bath toy ever? ($27, goodvibes.com)"
---
San Francisco Bay Guardian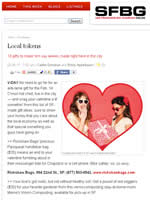 Good Vibrations tops the Guardian's go-to list for local Valentine's gifts
Date: February 9, 2011
Title: "Local tokens: 13 gifts to make 'em say awww, made right here in the city"
Author: Caitlin Donohue and Emily Appelbaum
Summary: The SF Bay Guardian rounds up the best Valentine's gifts made local in the Bay Area. Good Vibrations' Blossom Organics Arousal Gel fits the bill to get your sweetie excited.
"Blossom Organics Pure Pleasure Arousal Gel ($16) has amassed quite a following in the city — which shouldn't come as a surprise. After all, if you can't make a lube to light up San Franciscans' x's and o's, then we're going about it all wrong. Good Vibrations, Various SF locations. www.goodvibes.com"
---
Autostraddle.com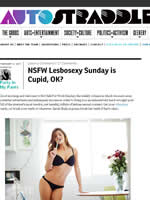 NSFW Lesbosexy Sunday is Cupid, OK?
Date: February 6, 2011
Title: "Downtown S.F. Good Vibrations Celebrates Grand Opening"

Summary: Autostraddle's "NSFW Lesbosexy Sunday" edition features a variety of sexy gifts for Valentine's day, whether you're care to share or are flying solo. There is something for every price point and predilection, so get sexy with this irreverent guide!
"If you are into things that taste good and sex, you could get your girlfriend/fuck-puppet something like this Sensual Sampler Kit for Valentine's Day, 'cause even if you break up on the 13th, you can still eat the chocolate, light the candles, and massage your puppy with the massage oil. And everybody loves chocolate. If you're rich, you can really make someone happy on Valentine's Day. If you're poor, you can still make someone happy, but it will take more emotional energy or one of the options described in Quick & Flirty $30 Gift Guide."
---
San FranciscoBay Times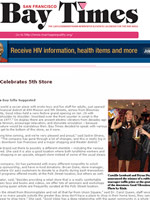 Good Vibrations Grand Opening Party in the SF Bay Times
Date: February 3, 2011
Title: "Downtown S.F. Good Vibrations Celebrates Grand Opening"
Author: Dennis McMillan
Summary: San Francisco Bay Times explores Good Vibrations historic commitment to the LGBT community, reviews sex toys for men, and celebrates the grand opening of the pioneering adult retailer's fifth store.
"Good Vibrations, making the world a sexier place with erotic toys and fun stuff for adults, just opened their newest boutique in the financial district at 899 Mission and 5th Streets, across from Bloomies department store. To celebrate, Good Vibes held a very festive grand opening on Jan. 29 with hundreds of guests mingling shoulder to shoulder. Inscribed over the front counter in script is the phrase: "Creating a buzz since 1977." … "This new store has been a long time coming, and we're very pleased and proud," said Jackie Strano, chief operating officer of GV. She said this store will put the brand out there to possibly a different clientele – including the various modes of sex education offered. She said it is also a good location where both lunchtime workers and tourists can feel comfortable shopping in an upscale, elegant store."
---
XBIZ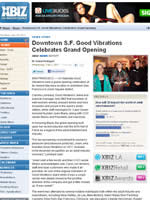 Grand Opening for Good Vibrations 5th Store
Date: February 2, 2011
Title: "Downtown S.F. Good Vibrations Celebrates Grand Opening"
Author: Ariana Rodriguez
Summary: Good Vibrations celebrated the opening of their fifth store with a grand opening that included sexy prizes, drinks, passed hors d'ouevres, and a special speech honoring the founder, Joani Blank, along with the current staff who made the growth and development possible.
"On Saturday Good Vibrations held a grand opening celebration at its newest Bay Area location in downtown San Francisco's Union Square district. Camilla Lombard, Good Vibrations' event and publicity manager, told XBIZ that hundreds of well-wishers arrived, enjoyed drinks and hors d'ouevres and posed in the event's photo station, while staff sexologist Dr. Carol Queen honored founder Joani Blank, along with COO Jackie Strano and President Joel Kaminski…."
---
Bay Area Parent, East Bay
You Can't Remember the Last Time You Had Sex: GV helps Mom Out of the Trap
Date: January 2011
Title: "Common Mom Traps & How to Climb Out!"
Author: Millicent Skiles
Summary: Bay Area Parent looks at the myriad of traps that moms commonly fall into, including ignoring their sexual relationship. Good Vibrations is a special resource for moms, offering special "Mommy Playdates" at the store, a cocktail party with Dr. Carol Queen and other moms, and a site dedicated to helping moms reconnect with their sexuality (goodvibessexymama.com)
"I felt completely un-sexual following the birth of my first child. Having been chewed on or thrown up on all day by my daughter, I fought off any physical advance in the evening, whether it was the dog looking for a friendly pat on the head or my husband looking for some hot action in the bedroom. This common feeling can become a trap when parents continue to ignore their sexual relationship because they fele too tired, overwhelmed or unattractive. …Good Vibrations recently launched Mommy Playdates to help moms put the spice back into their sex lives." "
---
BettyConfidential.com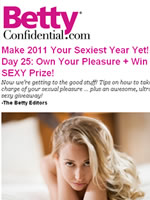 How to take charge of your sexual pleasure on Betty Confidential
Date: January 25, 2011
Title: "Make 2011 Your Sexiest Year Yet!"
Author: The Betty Editors
Summary: Betty Confidential asks Good Vibrations Staff Sexologist Dr. Carol Queen for tips on how a woman can own her own pleasure, then offers a Good Vibrations prize pack so you can get started!
"For tips for women who want to own their own pleasure, we turned to Good Vibrations (www.goodvibes.com) Staff Sexologist Dr. Carol Queen (and by the way is that not the most awesome job title EVER?). Then, they offered us a prize pack to give away – HOLLA! DR. CAROL QUEEN SAYS: 'Practice on your own! The number one tip sex therapists usually give women who aren't reliably orgasmic is to learn their own responses during solo sex. With or without a vibrator or other toy, this is your lab for learning the fine points of what gets you going. Once you know, you can guide a partner through hints or direct spelling-it-out so you both know you're on the right track.'"
---
Examiner.com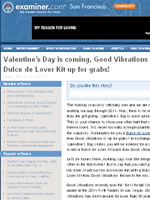 Valentine's Day is Coming and Good Vibes is here to Help!
Date: January 19, 2011
Title: "Valentine's Day is coming, Good Vibrations Dulce de Lover Kit up for grabs!"
Author: Diane Davis
Summary: Show your loved one you care with a special gift from Good Vibrations!
"Valentine's Day is mere weeks away. This is your chance to show your other half that she/he is indeed loved. It is never too early to begin planning out the surprises. Fortunately for you a Dulce de Lover Kit from Good Vibrations is up for grabs! In exchange for your Valentine's Day stories you will be entered for a chance to win a Dulce de Lover Kit pack from Good Vibrations!"
---
Huffington Post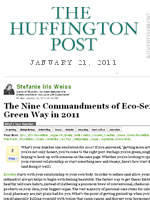 Good Vibes Helps Green Your Sex Life in the Huffington Post
Date: January 10, 2011
Title: "The Nine Commandments of Eco-Sex: Getting It on the Green Way in 2011"
Author: Stefanie Iris Weiss
Summary: Sustainable sex comes to the Huffington Post courtesy of author Stefanie Iris Weiss, fan of Good Vibrations and author of "Eco-Sex: Go Green Between the Sheets and Make Your Love Life Sustainable."
"Eco-Sex starts with your relationship to your own body. In order to seduce (and allow yourself to be seduced) it always helps to begin with feeling beautiful.…My favorite sustainability-friendly sex shop is the luxury-laden Coco de Mer (in London, New York City, and LA). I also adore old pros Good Vibrations in San Fran."
---
BettyConfidential.com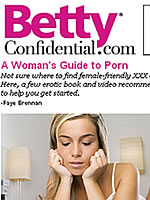 Betty Confidential Recommends Good Vibrations for Women-Friendly Porn
Date: January 9, 2011
Title: "A Woman's Guide to Porn"
Author: Millicent Skiles
Summary: BettyConfidential.com consulted famed author Rachel Kramer Bussel on the best resources for women who are curious about porn. Good Vibrations tops the list with an easy-to-navigate website that conveniently categorizes porn.
""…for those who enjoy visiting the erotic world from time to time, or would like to give it a try – whether it's for pleasure, educational purposes or to explore fantasies – it can be hard to wade through the plethora of male-targeted content to find quality books and movies made with women's interests in mind.
Good Vibrations
This female-friendly website is a great resource for gals who are looking to spice things up, either with a partner or solo. Not only does Good Vibrations offer an array of sex toys, but they also have their own list of hand-selected "Videos on Demand." These sexy movies have been divided into distinct categories, like "New to Watching Porn," "Woman-Directed" and "Award-Winning Adult Movies," that make it very easy to find a movie that's just right for you – with no surprises."
Current Press Archive: 2013 | 2012 | 2011 | 2010 | 2009 | 2008 | 2007