Press Archives 2009
Current Press Archive: 2017 |2016 |2015 | 2014 | 2013 | 2012 | 2011 | 2010 | 2009 | 2008 | 2007
Good Vibrations Offering a 'Stimulus Package'
Publication: X-Biz
Date: Thursday, Jan 15, 2009
Title: Good Vibrations Offering a 'Stimulus Package'
Summary: Our Kit Promotion
Good Vibrations is offering a "Stimulus Package" promotion, which includes a selection of products bundled and priced at more than 30 percent off. The promotion begins Monday and runs through Feb. 28.
[read full story]
---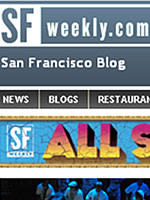 SF Weekly Visits Good Vibrations Headquarters
Publication: SFWeekly.com
Date: Wednesday, January 28, 2009
Author: Bonnie Ruberg
Title: Dildo Storage and Quality-of-Life Orgasms at Good Vibrations' Headquarters
Summary: A sneak peek behind the scenes at Good Vibrations' office and warehouse.
"Maybe that's what makes it so strange to walk into Good Vibrations' headquarters. Based out of an unassuming, unmarked industrial spot in SOMA, the Good Vibes offices sit on top of a first-floor warehouse full of sex toys. As I began my tour early last week, Marketing Director Steven Duncan lead me through the rows upon rows of cardboard boxes: unassuming from far away, despite being filled with thousands of condoms, scores of romantic gift sets, and enough tubes and bottles to lube up all of San Francisco."
---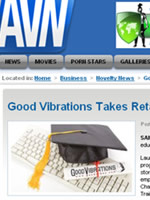 AVN spotlights Good Vibrations University
Publication: AVN
Date: February 27, 2009
Title: Good Vibrations Takes Retailer Education Online
Launched in 2006, Good Vibrations University is an interactive program designed to provide sex-positive education to adult novelty stores. Rather than relying on senior staff members to train newer employees, retailers can simply sign up for GVU and learn from Dr. Charlie Glickman, who constructed the Sex Education Sales Associate Training Program for Good Vibrations employees in 1999.
[read full story]
---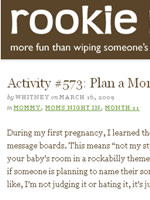 RookieMoms.com
Rookie Moms Plan a Good Vibrations "Mommy Playdate"
Date: March 16, 2009
Author: Whitney
Title: Activity #1247: Plan a Mommy Playdate
Summary: Rookie Moms attend Good Vibrations "Mommy Playdate"
"If you're into this, then you can be jealous of the event that Heather and I are attending on Thursday at our local Good Vibrations. Good Vibes is a retail store that is woman-focused and dedicated to providing access to sex-positive products and accurate sex information through CLEAN and comfortable stores, catalog, and website 'in order to enhance customers' sex lives and to promote healthy attitudes about sex.'
What kind of event could this be? It called a MOMMY PLAYDATE! Brilliant, right? It's a book launch party that will offer us free cocktails and a reason to go into this store. I'm bringing my momtourage for sure."
---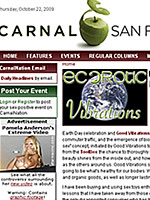 Carnal Nation's ToolBox Goes Green with Good Vibrations
Publication: CarnalNation.com
Date: Wednesday, April 22, 2009
Author: Theresa Ikard
Title: Ecorotic Vibrations
Summary: To celebrate Earth Day, Good Vibrations offers Carnal Nation's resident ToolBox toy testers from the chance to thoroughly explore Ecorotic™ products.
"Earth Day celebration and Good Vibrations go together like organic peas and carrots, hybrid cars in commuter traffic, and the emergence of biodegradable trash bags at swanky dog parks. Good Vibrations knows that beauty shines from the inside out, and how we treat the earth affects how we treat our bodies as well as the others around us."
---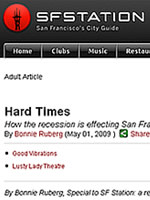 SF Station Examines Good Vibrations Place in the Recession
Publication: SFStation.com
Date: Friday, May 1, 2009
Author: Bonnie Ruberg
Title: Hard Times – How the recession is affecting San Francisco's sex industry
Summary: A look at San Francisco's consumer sex drive.
"Carol Queen, legendary sex educator and head of Good Vibrations, confirms that sales have been brisk at all three of the store's Bay Are locations: Polk Street, Valencia Street, and another over in Berkeley. While each has a very different customer base, she explains, none has seen a drop in sales. Whether it's the hipsters in the Mission or the granola college kids in the East Bay, everyone is still in market for a good time."
---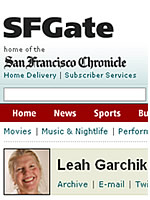 Good Vibrations announced as 'O' Award winner on SF Chronicle's SFGate.com
Publication: SF Chronicle's SFGate.com
Date: Friday, July 24, 2009
Author: Leah Garchik
Title: More Memories of Walter Cronkite
Summary: Bay Area musings…local sex shop makes good at "O" awards.
"Good Vibrations has announced its win of two "O" prizes at the AVN Novelty Expo in Universal City. Staff sexologist Carol Queenwon an Outstanding Achievement award for making positive contributions "to the pleasure product industry" and the store's website (www.goodvibes.com) was named outstanding Online Retailer."
---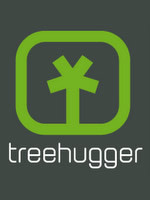 Treehugger Promotes the Ecorotic Collection and Earth Day Give Away
Publication: Treehugger Magazine
Date: Wednesday, April 15, 2009
Author: Daniel Kessler
Title: Treehugger Promotes the Ecorotic Collection and Earth Day Give Away
Summary: Have an Ecorotic Earth Day! Good Vibrations is giving away a collection of sustainable sex toys.
"San Francisco-based Good Vibrations is having a green giveaway for Earth Day. Enter to win a collection of eco-friendly sex toys and goodies and celebrate Earth Day in sustainable style with someone you love.
On top of the giveaway, Good Vibrations is introducing its planet-friendly Ecorotic™ collection for Earth Day. Ecorotic products are all-natural and organic, and items that have less environmental impact."
---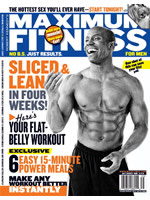 Maximum Fitness Magazine
Maximum Fitness Gets the Facts from Good Vibrations
Date: July/ August 2009
Author: Jim Larkins
Title: The Facts of Better Sex
Summary: Good Vibrations helps you play it safe while "Playing Dirty."
"San Francisco-based Good vibrations, a toy-store emporium designed to be female-friendly, has taken the guesswork out of sensual shopping by carrying only phthalate-free products. 'Phthalates were banned from children's toys in the Unites States and Europe for toxicity," says Nicole Evje, a sex educator for Good Vibrations. 'If they shouldn't be in children's toys, they shouldn't be in toys for grown-ups either."
---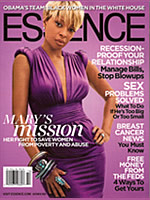 Essence Magazine
Essence Magazine recommends Good Vibrations' Iris Rechargeable Vibrator to "Hit Your Spot"
Date: October, 2009
Summary: Essence Magazine highlights the Iris Rechargeable Vibrator at GoodVibes.com
Essence Magazine recommends you "Hit Your Spot" with the Iris Rechargeable Vibrator. This sleek sexy, vibe keeps going longer than a cross-country flight." (P. 88, October 2009 Issue)
[see more]
---
San Francisco Chronicle
The San Francisco Chronicle's Q and A with Good Vibrations COO Jackie Strano
Date: Sunday, November 8, 2009
Author: Alejandro Martínez-Cabrera
Title: Good Vibrations, Even in a Recession
Summary: Chief Operating Officer Jackie Strano answers questions about Good Vibrations and the sex toy industry in an interview for the San Francisco Chronicle.
"Q: Going into one of your stores can feel like going into a Hallmark or a beauty supply store. What is the message the store's appearance is meant to send?
A: Sex is normal, natural, healthy. When people walk through the door, we want them to feel very comfortable and welcome, to walk in and find nice lighting and nice fixtures. Sex is just another part of life and should be treated as such. Of course, I don't want to take the sexiness and the charge out of it either - we have products for that too."
---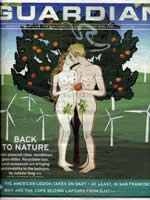 San Francisco Bay Guardian
Good Vibrations and Local Ecosexuals Bring Sustainability to the Bedroom
Date: Wednesday, November 25, 2009
Author: Juliette Tang
Title: Do It Naturally
Summary: Many of the most influential and promising environmentally-minded sex entrepreneurs, retailers, and advocates are based in San Francisco; we house more green-compliant adult manufacturers than any other city.
"Back at Good Vibrations, I asked Queen why San Francisco has become the crux of the ecosex movement. 'It's the sex-positivity,' she said. 'I think it's because in the Bay Area – I hate the word normal when talking about sex – but here this discussion is normalized in a different way than it is everywhere else.' It's true that savvy entrepreneurs are just a small part of our larger, sex-positive culture. Still, the ecosexual movement may be the proof that our culture as a whole is pushing forward toward a more sustainable future."
---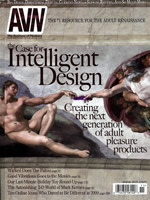 AVN Magazine
AVN is All Good with Good Vibrations and Good Releasing
November 2009
Author: Jared Rutter
Title: It's All Good – Feminist sex retailer Good Vibrations brews up sexual chemistry in new DVD lines
Summary: Good Vibrations' sister company Good Releasing offers DVDs reflecting the iconic feminist sex retailer's commitment to sexual knowledge and erotic enjoyment.
"Good Releasing, Good Vibes' newly created [sister] production company, is in fact three DVD lines: the alternative Reel Queer Productions and HeartCore Films plus the how-to Pleasure-Ed Series. Situated as it is the heart of the sexually diverse and artistically adventurous San Francisco Bay Area, the company is perfectly positioned to serve the non-mainstream porn market."
[see more]
---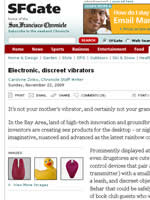 The San Francisco Chronicle Investigates Today's Good Vibes
Publication: The San Francisco Chronicle
Sunday, November 22, 2009
Author: Carolyne Zinko
Title: Electronic, Discreet Vibrators
Summary: Vibrators are out of the closet and enjoying newfound respectability with curiosity seekers flocking in growing numbers to "mothers' club" nights at Good Vibrations for martini sipping and vibrator shopping.
"Carol Queen of San Francisco's Center for Sexology and Culture has worked at Good Vibrations for more than a decade and seen firsthand the rise in acceptability and use of vibrators as the stigma slowly fades. 'Vibratorsare something to experiment with and enjoy," she said, "and not just a marital aid to use if something goes wrong.'"
---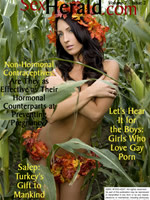 Good Vibrations talks about Women's Attraction to Gay Men's Porn
Publication: SexHerald.com
Tuesday, November 17, 2009
Author: Laura Vladimirova
Title: Let's Hear it for the Boys: Girls Who Love Gay Porn
Summary: Renee Messick, Sex Educator and Sales Associate at Good Vibrations, San Francisco's staple sexual education and goods store, offers her observations about gay porn's allure.
"As to why women may prefer gay porn versus straight she says, 'Beyond better-looking men and learning some tips and tricks from gay porn, which are great and valid reasons, I think a lot of it comes from how men are sexualized in gay porn versus straight porn. In gay porn, you have at least one man, maybe several, exploring each other erotically and explicitly. For some, this can be very hot in itself. The men in gay porn get to be the sexual focus.'"
---
WeeklyDig.com
Good Vibrations voted "Best Adult Store" by Boston's Weekly Dig Readers
Date: Wednesday, November 11, 2009
Author: Dig Staff
Title: Dig This Awards 2009
Summary: Good Vibrations won the 2009 Dig This award for "Best Adult Store."
This is the third year in a row that the Weekly Dig readers have voted our Boston Good Vibrations store one of the "Best Places to Shop" for adult products!
---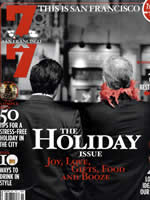 7 x 7 San Francisco Magazine
Good Vibration's IXFF is Scene & Heard by 7 x 7 Magazine
Date: November/ December 2009
Author: 7 x 7 Staff
Title: Film Gets Naughty
Summary: Scene & Heard celebrates events around the Bay Area, including the Good Vibrations Independent Erotic Film Festival.
"Several sexy San Franciscans came out to support Good Vibrations, the legendary Bay Area company that takes pride in providing accurate information on sexuality and toys for grown-ups, at its Fourth Annual Independent Erotic Film Festival (also know as IXFF) at a week's worth of screenings and parties culminating with the premiere of 2009 IXFF Independent Erotic Film competition at the Castro Theatre in San Francisco."
---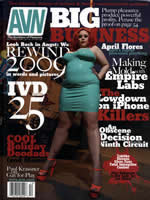 AVN Magazine
April Flores is Big, Beautiful and at Good Vibrations
Date: December 2009
Author: Darklady
Title: Big Business
Summary: With an estimated 40 million American women who weigh more than 152 pounds and are eager to purchase costumes, lingerie, and other erotic products – as well as both male and female devotees hungry to consume quality erotic entertainment that showcases amply proportioned women – the only thing missing appears to be the abundance of appropriate products.
"Although April Flores has appeared in two Kimberly Kane productions, has worked with Good Vibrations' director Courtney Trouble, and participated in Tristan Taormino's Rough Sex series, one of her most important contributions to the adult market may well be becoming the first BBW performer to have her genitals lovingly re-created as part of Topco Sales' popular Wildfire Celebrity Series. The April Flores Voluptuous Cyberskin® Pussy was released in mid-spring of 2009 and has enjoyed not only excellent sales, but… a cross-country April Flores Love Toy Art Show… [which] stopped in San Francisco for a visit at Good Vibrations."
---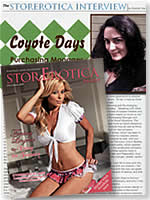 Storerotica Magazine
Storerotica Interviews Coyote Days of Good Vibrations
Date: December 2009
Author: Kristofer Kay
Title: The Storerotica Interview: Coyote Days
Summary: Starting out as temp, Coyote Days has worked her way up to Purchasing Manager and the Head of Product Development for Good Vibrations.
"You have to have an eye for product, a sense. That's what I feel like I have – an eye – and a sense of product. Buying in this industry is very much about relationships, and it's very much about communication and being able to ask questions as well as hear the answer. I think that, for me, being a good buyer means being able to look at everything out there and pick the products that are going to work best for our customers; products that are functional, that are safe to use, and that offer something for everyone."
---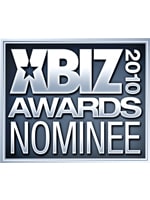 XBIZ
Goodvibes.com Nominated for XBIZ 2010 "Web Retailer of the Year" Award
Date: Wednesday, December 16, 2009
Author: Steve Javors
Title: XBIZ Announces Finalist Nominees for 2010 XBIZ Awards
Summary: The XBIZ Awards are a symbol of excellence dedicated to honoring the most influential companies and performers who play an essential role in the growth and popularity of adult entertainment around the globe. From a record of over 2,300 submissions, Goodvibes.com has been nominated in the Web & Tech category for "Web Retailer of the Year."
"On behalf of XBIZ, it's a privilege and an honor to congratulate the nominees of the 2010 XBIZ Awards," XBIZ President and Founder Alec Helmy said. "We'd like to thank industry members from across the world for their unprecedented participation and support this year. We look forward to hosting the industry's most glamorous business awards show to date on February 10th in Hollywood."
---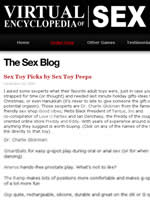 Playgirl's Virtual Encyclopedia of Sex
Good Vibrations' Charlie Glickman, Ph.D. Picks Toys for Playgirl
Date: Friday, December 18, 2009
Author: Jamye Waxman
Title: Sex Toy Picks by Sex Toy Peeps
Summary: "With years of experience around sex toys, anything Dr. Charlie Glickman suggests is worth buying.SmartBalls for easy g-spot play during oral or anal sex (or for when she's out dancing); Aneros hands-free prostate play. What's not to like?; The Ramp makes lots of positions more comfortable and makes g-spot play a heck of a lot more fun; Gigi quiet, rechargeable, silicone, durable and great on the clit or G spot; Swiss Navy Lube because it makes everything feel better and it lasts forever."
---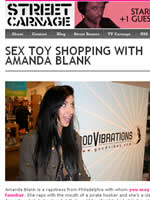 Street Carnage
Rapstress Amanda Blank Shops Good Vibrations
Date: Tuesday, December 8, 2009
Author: Clayton
Title: Sex Toy Shopping with Amanda Blank
Summary: Amanda Blank shares her impression of the products at Good Vibrations Polk Street Store. See what she has to say about vibrators, dildos, lube and more!
"Amanda Blank is a rapstress from Philadelphia with whom you may already be familiar. She raps with the mouth of a pirate hooker and she's a class act in person. Amanda is hot, but not so hot that you'd be afraid to kick it to her at last call. Hearing her rap about all of the ways she's going to let you hit it is empowering; it gives you confidence knowing that some girls are really WAY MORE into the weird shit than some men. So with this in mind, I took her to San Francisco's Good Vibrations, a dildo shop."
---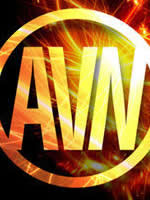 Adult Video News
Goodvibes.com Nominated for AVN 2010 "Best Retail Website" Award
Date: Friday, November 27, 2009
Author: AVN Staff
Title: Nominations for 2010 AVN Awards Announced
Summary: Nominations have been announced for the 2010 AVN Awards Show, to be held on January 9, 2010. Awards will be given out in 125 categories, including Best Retail Website, which Goodvibes.com is nominated for.
"'This was the toughest year ever with more beautiful girls, great websites, big marketing campaigns and huge movies to choose from,' said Peter Warren, AVN associate editor. 'These nominations should be considered awards themselves since there was so much competition.'"
---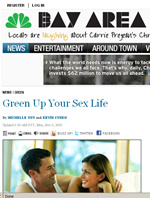 NBC Bay Area
NBC News "Feel Good Getting Your Green On" at Good Vibrations
Date: Monday, November 9, 2009
Author: Michelle Toy and Kevin Cuneo
Title: Title: Green Up Your Sex Life
Summary: From vegan condoms to organic lube, Good Vibrations is going green with sustainable sex toys.
"The Green Sex movement has arrived in the Bay Area. Dr. Carol Queen, Sexologist at Good Vibrations in San Francisco says the demand for green sex products is on the rise. 'Greening our sex life is part of greening our life entirely,' explains Dr. Queen."
Current Press Archive: 2013 | 2012 | 2011 | 2010 | 2009 | 2008 | 2007