Good Vibrations Events
Kearny Street Good Vibrations Store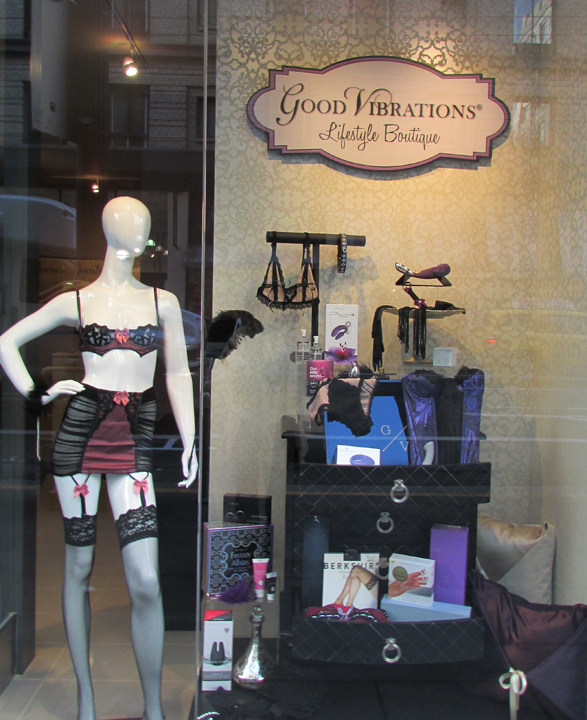 Just steps from the Montgomery BART stop and Union Square, the upscale lifestyle boutique features premier pleasure products and an enticing array of lingerie and accoutrements to explore, educate, and empower one's sex life and sexual health. Situated on 189 Kearny Street near Sutter Street, the Good Vibrations Kearny Street Store will showcase our design-centric, forward-thinking vendors in a stylized boutique setting where comfort and ambience are key.
189 Kearny Street (at Sutter Street)
San Francisco, CA 94108
(415) 653-1364
Map and Directions
Regular Hours:
Monday - Saturday: 11:00 am - 8:00 pm
Sunday: 11:00 am - 6:00 pm
Past Events at Kearny Street Good Vibes
Good Vibrations New Store Grand Opening Party
Friday, February 7th, 4:00 – 7:00pm
FREE!
Join us for the grand opening of our eighth store, in downtown San Francisco! Spin the Wheel of Pleasure for free sexy prizes, see the latest in sex and technology, explore our new lingerie selection with a personal shopper, and enjoy tasty bites and sips. Just steps from the Montgomery BART stop and Union Square, the upscale lifestyle boutique features premier pleasure products and an enticing array of lingerie and accoutrements to explore, educate, and empower one's sex life and sexual health.
Mommy's Playdate!
Saturday May 10th, 3:00 – 5:00pm
FREE!
Put down the diaper bag and call the sitter – Good Vibrations has scheduled a special Mother's Day Mommy's Playdate, a fun mixer for moms who want to learn how to put the spice back in their sex lives. Staff sexologist and renowned author/expert, Dr. Carol Queen will cover topics like sex after childbirth, libido, kegel exercises, and how to talk to your kids about sex. Attendees can mix with like-minded moms (sans kids) and get a one-on-one consultation and personalized store tour with Dr. Carol Queen. Moms are invited to bring friends and meet new moms and ask everything they've ever wanted to know but were afraid to ask about sex and intimacy after kids. From hot monogamy to how to feel sexy when you're exhausted, Carol has the answers – no matter how old your child is!

Please RSVP to Amanda Harris: amandah@goodvibes.com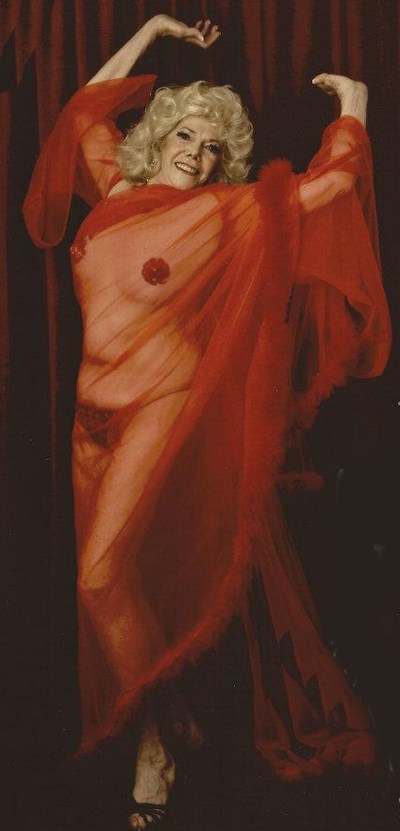 Boudoir Stocking Seduction!
Thursday, May 15th, 2014
6:30 pm - 8:30 pm

This Event Has Been Cancelled
Want to spice up your bedroom seduction with new sexy moves? We've got just the class for you! Join stocking seduction legend, Ellion Ness, who has dazzled stages from coast to cost for decades (we won't say how many), to learn the expert art of silky, sexy stocking peels! Bring your own stockings and/or enjoy a discount on any stockings purchased in-store that night. You'll leave with the hottest moves to make any lover or audience sweat in anticipation!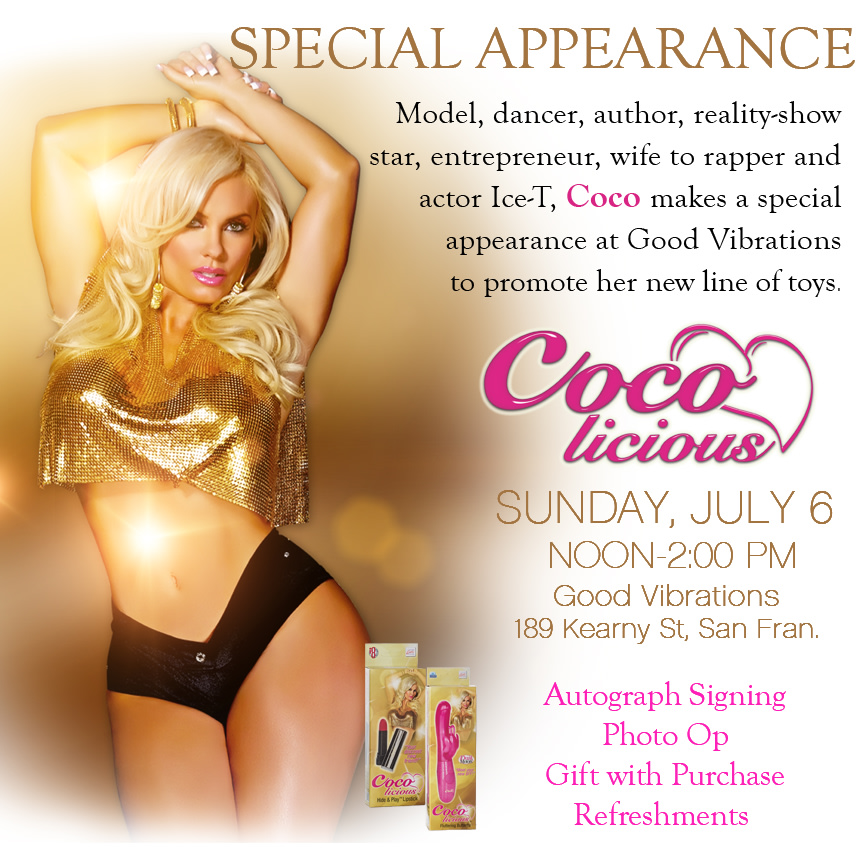 Meet Coco Live at Good Vibrations!
Sunday, July 6th, 2014
Noon - 2:00 pm
189 Kearny Street, San Francisco


Model, Dancer, Author, Reality-Show Star, Entrepreneur, wife to rapper and actor Ice-T, Coco makes a special appearance at Good Vibrations to promote her new line of toys.

Autograph Signing, Photo Op, Gift With Purchase, Refreshments, come out and meet Coco!

Click Here To See Coco's Toys
Humpday Happy Hour: Technology of Sex Toys
Wednesday, October 15th, 2014
5:30-6:30 pm
FREE!
Learn about the newest technological toys using sonics, pressure sensitivity, magnetic pulsation andother advancements. See how these high-tech wonders can tantalize your solo or couples play!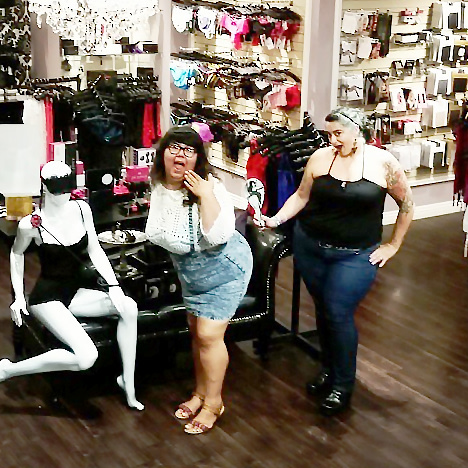 Abundance: A Sensual Exploration of Plus-sized Pleasure
Friday, October 17th, 2014
4:00-8:00 pm
FREE!
Sexuality and sexiness come in many shapes and styles, so celebrate your body-positive pride and your sexy curves at a very special event! Part of Good Vibrations's #SexyatEverySize campaign to emphasize that all body types are worthy of feeling sexy and admired, at Abundance you'll receive personalized fittings and product consultations, as well as see the latest styles in lingerie, boudoir accessories and strap-on harnesses. Emceed by the fabulous Virgie Tovar, author of Hot & Heavy: Fierce Fat Girls On Life, Love & Fashion. Plus treats and special surprises! AND! All week long shoppers can also to enter for a chance to win prizes from Dreamgirl, SpareParts, Coquette, Shirley of Hollywood, Oh La La Cheri and Sportsheets. The winners will be announced at Abundance. Watch Good Vibrations on social media and the GV blog all week to join the conversation.
Making a Summer SPLASH!!!
Wednesday, July 22nd
5:30 pm - 6:30 pm
FREE!
Beat the heat, join us for tips and trick to enhance sexy time with waterproof toys for her or him. Get ready to learn about waterproof lube, the latest toys for your wet and wild adventures, and safety checklist for any slippery situation.







Beggin' for a Peggin': Pegging 101
Wednesday, August 12th
5:30 pm - 6:30 pm
FREE!
Interested in pegging but don't know where to start? Whether you want to be on the giving or receiving end, this workshop is for you. Come learn the basics of anal penetration and prostate stimulation, how to pick out a harness/dildo combo, which positions maximize pleasure for you and your partner, and all the other extras that make pegging a sex act that has everyone begging for more!







Happy SPANKS-Giving (and Receiving!)
Wednesday, November 18th
6:30 pm - 7:30 pm
FREE!
Curious about spanking, also known as impact play? How do you do it? What happens when you hit specific parts of the body? You can give thanks for Good Vibrations this season, because we're here to help demystify the erotic art of spanking! We'll review the anatomy associated with safe and pleasurable spanking. Learn about several different styles of impact toys (paddles, crops, canes, and more) and the types of impact they deliver. We'll consider elements of impact play beyond the physical: auditory results, power dynamics, emotional care. Plus! Learn how to avoid bruises, and discuss the communication involved in an impact play session: consent, safewords, aftercare, non-verbal cues, and body language.