Sometimes Giving is Better than Receiving!
---
The same spirit that moves us to encourage and empower people in the realm of pleasure, inspires us to support non-profits and charities that provide sexual health and wellness services. For 40 years we have partnered with thousands of local and national non-profit organizations with sponsorships and donation partnerships.

We strive to be an agent for social change through the lenses of sexuality, diversity and alternative business practices. Both within our organization, and throughout the communities we serve and in which we live, Good Vibrations is committed to fostering respect, promoting supportive communication, providing access to educational resources and strongly advocating for women in leadership roles.

100% of your contribution at check-out goes directly to our GiVe partners.
In our changing cultural, social, and political climates, Good Vibrations is more compelled than ever to support a variety of organizations. Through the GiVe program, Good Vibrations hopes to continue to highlight sex and body positivity, diversity, positive communication, and harm reduction. Everyone deserves the opportunity for information, products, resource, education, and support in exploring their bodies, desires, and sexualities to the fullest degree.
"I'm proud of the ways that our donation program matches our educational philosophy: we meet people where they are at! Whether it's someone looking for a first butt plug without breaking the bank or wanting to support one of their favorite non-profits on a budget, we make sure our customers can do just that. Our average donation amount last quarter was under $4 which means, even when folks were making smaller donations, the entirety of donations from all our customers were able to make a substantial impact at the organizations we supported." - Ruby.
By donating products, advertising and sponsorship for fundraisers, along with a percentage of retail sales, we've provided much needed support for women's shelters, HIV/AIDS research, art programs, LGBT benefits, breast cancer awareness and much more. Unlike many other companies, we do not take any administrative fees or charges, and fully donate the contribution.
"Thank you, Good Vibrations! You provided 40 hours of rape crisis counselor training to 75 BARCC volunteers who support survivors, train care providers, and educate communities. Our volunteer program is a core element in our social change mission, with over 300 people donating their time annually." - Boston Area Rape Crisis Center.
---
Our current partner are:


Sex Down South

Located in Atlanta, GA, the Sex Down South Conference provides sexuality workshops taught by professionals from around the world. We particularly uplift the voices and power of the Black community and other folks of color, queer and trans folks, disabled folks, fat folks, sex workers, kinky folks, and non-monogamous folks. Because folks who come to our conference are traditionally marginalized, it's important to make our conference accessible, while maintaining that we can keep doing this work in the Sexual Liberation Movement. With that said, with the help of donations, we provide scholarships to help pay for registrations, conference rooms, and other necessities to get them to the conference and access the space. Donations also help with accessibility needs. We would love for you to contribute towards a beautiful cause that celebrates the diversity within the sexuality industry and moves people towards inclusivity and understanding.
The Transgender Law Center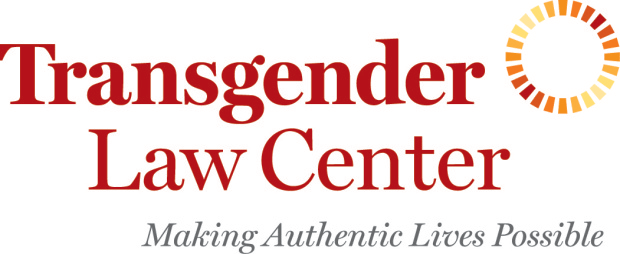 Transgender Law Center (TLC) is the largest national trans-led organization advocating self-determination for all people. Grounded in legal expertise and committed to racial justice, TLC employs a variety of community-driven strategies to keep transgender and gender nonconforming people alive, thriving, and fighting for liberation.
The ActBlue list

The ActBlue list supports 70+ community bail funds, mutual aid funds, and racial justice organizers in response to the injustices against Black Lives that have continued, if not escalated- especially by law enforcement.
Oakland LGBTQ Community Center

The Oakland LGBTQ Community Center is dedicated to enhancing and sustaining the well-being of lesbian, gay, bisexual, transgender, and queer (LGBTQ) individuals, our families and allies, by providing educational, social, and health related activities, programs and services.
---