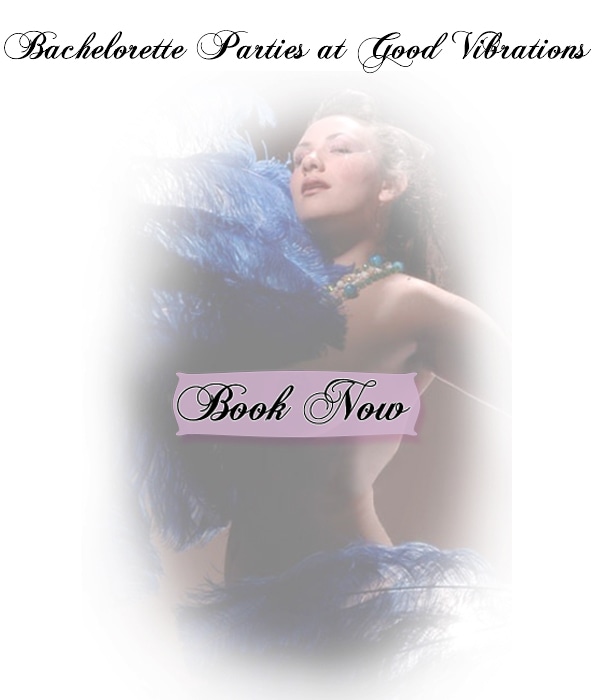 Need to book a bachelorette party?
Create the most memorable bachelorete party ever featuring one of San Francisco's hottest burlesque troops, The Red Hots Burlesque.

We invite you to have your party in the uniquely sexy Antique Vibe Museum, where you will get a private School of Shimmy with the Red Hots Burlesque as part of your bachelorette's big day, and receive special in-store offers and discounts for the entire bachelorette party, including hand-selected lingerie, bridal gag gifts, and sexy party supplies.

Interested in having your bachelorette's party at Good vibes with the Red Hots Burlesque?
Click the Book Now image above to email Good Vibrations' Polk Store Manager Dani and book the museum and the Red Hots!

Red Hots Burlesque is happy to bring the show to you. The Antique Vibrator Museum is the perfect backdrop for your groups private burlesque show. Any length, any budget, we are happy to work with you!